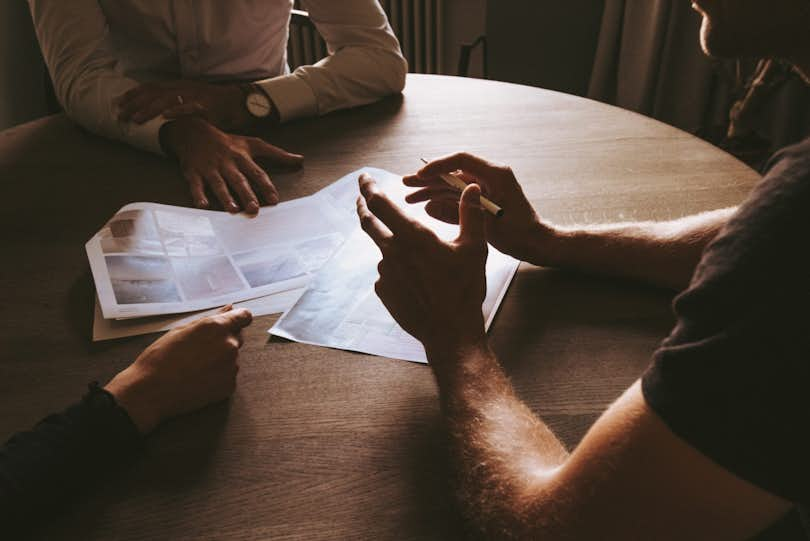 There are many different people who can help you successfully buy or sell a home. While most tend to turn to Realtors for assistance, you can also partner with a transaction broker.
Although less common than typical agents, these can be a less costly alternative in certain situations. But what does a transaction broker actually do? And how do you know if they're a good fit for your needs?
Here's everything you need to know about working with a transaction broker.
What is a transaction broker?
A transaction broker is a mutual resource in a real estate transaction. Technically, they do not represent either the buyer or the seller. Instead, they can give both parties information and advice.
The role and purpose of a transaction broker can vary from state to state. For example, in the state of Colorado, if a buyer does not sign an agency agreement with an agent, then the agent is automatically just a transaction broker. If the buyer wants the agent to work intentionally on their behalf as a buyer's agent, then they must sign an agency agreement.
Are transaction brokers legal?
When learning about transaction brokers, maybe people are initially confused. They might wonder:
If a transaction broker is someone to who is assisting both the buyer and the seller of a home, how is that legal? Isn't that the same thing as a dual agency?
No, it's not. This is because there is one key difference between a dual agent and a transaction broker. A dual agent represents both the buyer and the seller in a real estate transaction. Because of this, the real estate community usually accepts that they can't really keep both parties best interests in mind simultaneously – despite their best efforts.
The key difference between the two is that a transaction brokerage represents neither party. This means that when an agent is acting as a transaction broker, they are not invested in the deal at all. So they can give neutral advice and assistance to both parties.
What does a transaction broker do?
This neutral advice and assistance can apply to many different parts of the property transfer process.
Here are just a few of the things that a transaction broker can help you out with as a buyer:
Preparing an offer on a home
Communicating with the seller
Writing the contract of sale
Helping with closing
Transaction brokers can also be of great help to sellers. Here are some of the things they can do for sellers:
Setting a competitive list price
Communicating with the buyer
Writing the contract of sale
Helping with closing
Should I use a transaction broker or a real estate agent?
The good news is that transaction brokers must follow the same standards as real estate agents. They must abide by legal and ethical codes and promise to act in an unbiased and fair manner.
They are able to remain so neutral because transaction brokers are more interested in the details than the actual transaction. They don't help you negotiate. They don't care who pays for the closing costs, as long as the contract for the person who will pay is correct.
Because of this, it is often a better idea to just hire a full service real estate agent instead of trying to work with a transaction broker. This is because the buyer or selling agent is going to be someone who is truly on your side throughout the property transfer process.
You want someone who will advocate for you and answer any question that you may have instead of someone who just makes sure you signed all the right paperwork.
The only real reason that someone might decide that they would like to use a transaction broker is to save money. This is because transaction brokers only charge a flat fee instead of a portion of the home sale. You probably call this portion by its more common name: commission.
But, there's another, easier way to avoid paying real estate commission:
Flat Fee Agents
When you work with a flat fee agency like Clever, you still get all the benefits of working with a full service real estate agency. However, you are paying a fraction of the price. When you list your home with Clever, you pay only 1.5%, which, depending on the final sale price of your home, can save you thousands of dollars.
As a buyer, working with a flat fee agent is also a good thing, as it saves the seller's agent some commission and therefore can be used as a bargaining chip at the price negotiation table.
Related Articles