The listing presentation is like your interview with a realtor. When you get the chance to see how they're planning to market your home, you get to learn a lot about how they work. Look for these five things to ensure that you're dealing with the best experienced local realtor.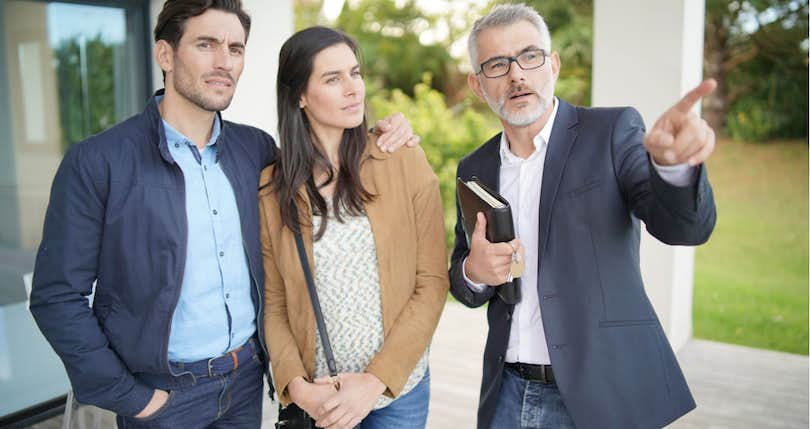 While skipping a real estate agent can end up costing you a lot more money than you save in fees, choosing the wrong agent will keep you from getting what you deserve for your home. As a home seller, you get the chance to assess the quality of your realtor during their listing presentation. This is your chance to interview your real estate agent to ensure that their personality, skill set, and experience are matched to what you're looking for.
Finding an experienced local agent can be a challenge but if you look for these five things during their presentation, you can be sure you're dealing with the cream of the crop.
1. Look For Personality
When you're selling your home, your realtor is going to be your representative. They'll be on hand and acting as the intermediary for you when they show off your home. Your realtor is the one who interfaces with potential buyers and presents your home for the general public.
Look for clear communication and comfort in talking about your home. Expect confidence but watch out for arrogance. They should have a basic lay of the land and an understanding of the neighborhood you're selling your home in but they should also be asking you questions about your home.
You don't need to be best friends with your realtor but you should feel like they speak positively about your home. They should leave a strong impression that they know what they're talking about and that they're listening.
2. Expect Experience
During a listing presentation, you should get a feeling that your realtor knows more than you do. Look into their background or feel free to ask about their certifications. They should have an education or certifications to back up their sales pitch.
When you're meeting with an experienced local realtor, they'll be upfront with their sales record to help you see what they have to offer. They should be able to tell you about properties like yours that they've sold. Ask if they have experience selling in your particular area, which can make a huge difference in whether or not they're able to sell quickly.
If they don't have experience in the region where you're located, they might miss opportunities in marketing to the audience looking where your home is located. Their strategy should match the market that you're selling your home in.
3. Look For a Listener
While you shouldn't be the one talking through the course of the listing presentation, expect your agent to address questions or ask you about any concerns you have. If a realtor is speeding through their presentation and not very invested, they're not going to be more invested later on. Look for a realtor who is open to hearing your opinions.
It's okay for your realtor to disagree with you. When this happens, they should be able to explain their point of view and why it's valid. Their job is to convince you of their expertise, not to bulldoze your ideas or convince you of something you think is incorrect.
Their listening skills will indicate how they treat the sales process. Buyers are going to want to deal with a listing agent who is listening to them, so if you choose a good listener now, that trait will pay off when in search of a buyer.
4. Look For a Number Comparison
Every real estate market in the country has its ups and downs. It's rare that any home sells for the exact listing price that the seller put it on the market at. Knowing whether you're going to be talked down by 10% or if you can get an extra 10% from a hot market helps you plan for your next move.
This doesn't have a lot to do with their expertise, but it can help you understand how they perform in the market. The better the agent is at getting a sale close to the listing price, the better of a negotiator they are. A good negotiator will keep you from getting talked down for non-essential renovations and upgrades.
5. Pay Attention To Their Marketing Style
Marketing a home isn't like selling a glass of lemonade on a hot day. It takes a lot of skills and the development of technology has caused the whole landscape of selling a home to change drastically.
You need to find out whether they're going to be holding any open houses and how they're going to attract people. Social media marketing and alternative listing services are changing the way that realtors sell homes.
While some agents will have different tactics than others, marketing is a major aspect of how you're going to connect with buyers. They should share your point of view and introduce you to new ideas that reassure you that your home is going to get sold.
The Listing Presentation Isn't Everything
While the listing presentation is your way of finding out how the agent is planning to sell your home, you need to be working with someone who is going to fight for you to get top dollar. Working with a Clever Partner Agent can help to ensure that you save thousands of dollars right off the bat. Our Partner Agents will offer you the full-service listing experience you'd expect from the top agents for a flat rate fo $3,500 or just 1.5% of any sale over $350,000.
Contact us today to get paired up with one of our Partner Agents who will offer you serious savings without compromising an ounce of quality.
Related Articles
You May Also Like