Real estate mutual funds are an investment program that use money from a group of investors to buy securities in the real estate sector. They offer little control but fewer responsibilities and costs. Consider real estate funds, REITs, or buying property if you want to invest in real estate.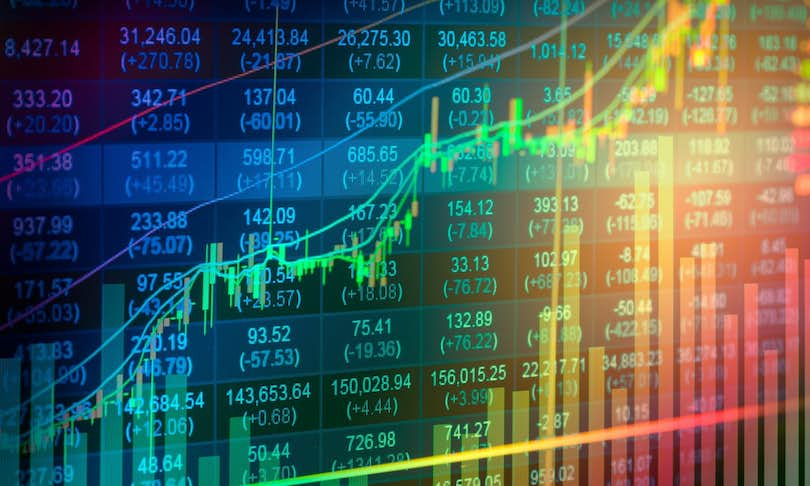 Real estate is a safe, promising investment, but it doesn't always seem accessible. If you want to buy a rental property, you will have to put up a down payment. You'll also have to commit to preparing each unit and take on the job as a landlord. Many new investors cannot score a mortgage loan with low rates and a low down payment. But if you don't have $20,000 on hand, you haven't been knocked out of the real estate game yet. There are still real estate mutual funds.
What are Real Estate Mutual Funds?
Mutual funds are a type of investment program that pool together money from a group of investors. Investment banks typically manage these funds and put them in a diversified portfolio of securities. When you invest in a real estate mutual fund, you will be investing in a diversified portfolio of securities of real estate companies. The fund manager may choose to invest in a variety of real estate investment trusts (REITs,) companies that assist in property management, or individual real estate holding companies.
Types of Real Estate Mutual Funds
Investors do not have a choice of which securities they invest in, but they do have the opportunity to evaluate the fund's portfolio and whether it fits their long-term goals. Investors can read the fund's prospectus to learn more about individual holdings.
Managers may put together mutual funds based on a specific property sector (multifamily, industrial, retail, office, etc.)
Diversity of Real Estate Mutual Funds
There are two types of general real estate mutual funds that investors may choose from.
Growth Funds
Growth funds are mutual funds that aim to get the highest gains from their investments. The securities in these funds come with higher risks for higher rewards.
Income Funds
Income funds focus instead on buying securities that pay dividends. These funds are more likely to invest in bonds. Investors who do not want to run high risks may choose to invest in an income fund. These funds tend to offer low returns, but may prove to be the safer investment in the long term.
Consider your preferred level of risk and the fund's past performance before you start investing in real estate mutual funds.
Are mutual funds and REITs the same thing?
Not exactly. Real estate investment trusts (REITs) operate in a similar manner to stocks or mutual funds; they are comprised of a group of investors who pool their money together to form the trust.
Here's the biggest difference: REITs are required to distribute 90% of their earnings to shareholders through dividends. Mutual funds may reinvest earnings into additional holdings. Investors may prefer mutual funds for long-term growth.
Real estate funds may invest in the REITs themselves. There are three different types of REITs, promising different yields and capital gains. Investors who want more support and less taxable income often choose mutual funds to get the "best of both worlds."
Should you invest in real estate funds?
Investors who do not want to physically own property still have options for buying into the real estate game, but are real estate funds the answer? Weigh the pros and cons before you make an investment.
Pros of Investing in Real Estate Funds
Investors can avoid taxes.
REITs give profits back to investors each year and investors must pay taxes on that income. Mutual funds, however, keep profits and save investors the headache of having to pay federal taxes. If you plan on holding onto your investment for over a year, however, you will be subject to capital gains tax, but you still have options to avoid it.
Your portfolio is already diversified.Diverse portfolios reduce risk. Mutual funds aim to build up a diversified portfolio; real estate funds may buy into REITs, real estate companies, or companies that merely aim to support and help companies sell real estate.
You don't have to manage real estate yourself.
Don't want to play landlord? You can still dip your toes into the real estate game. Rather than gathering tens of thousands of dollars to buy an apartment complex and spend your days managing the building, you can just put a few dollars together and buy a share. If you want to sell your share, you may be able to do so within a day. It's a low-maintenance real estate investment.
Cons of Investing in Real Estate Funds
Gains and losses flow with the general economy.
When the economy is strong, real estate fund investors enjoy big gains. When the economy is weak, things get sluggish. Real estate mutual funds are a long-term game to play.
Different types of real estate funds have different risks.
It's important to do your research before you invest. Growth-oriented real estate funds may be affected by the overall market and liquidity. Interest rates will have an effect on income-oriented real estate funds. Before you invest, consider what you want your long-term plan to be and what types of funds will pose more of a risk.
You have less control over your investment.
You don't get to make the decisions about which securities you invest in, which can be frustrating for many. If you want more control over where you invest your money, you may want to choose a more direct form of investment.
Alternatives to Real Estate Mutual Funds
Real estate is generally a safe investment that offers many different options for investors. If you are not sure that mutual funds are right for you, or you want to diversify your portfolio further with different investment programs, consider any of the following options.
Real Estate ETFs
Exchange-traded funds are similar to mutual funds; they both involve gathering money from a group of investors to buy into different securities. This option is often more flexible and comes with lower costs; you trade directly with another investor and do not go through a management company like you do with a mutual fund. Instead of going through a manager, ETFs have a set formula for investing.
REITs
Real Estate Investment Trusts (REITS) allow investors to be more involved with their investments without the work of managing the property. REITs still offer flexible and accessible options for investors who may not be ready to buy property (yet.) If you want to see your returns sooner, you may prefer a REIT.
Buying Investment Property
If you do want to play landlord, you may enjoy the control of purchasing an investment property yourself. Investment properties give you more options. Do you want to flip properties? Charge rent? Build a house on an empty lot? Rather than watching a real estate fund make these decisions and invest for you, you get to see your vision play out and are the first person to see your returns.
Ready to invest in real estate? Use our guide for more information on how to get started.
Related Articles
You May Also Like