Do you need help with purchasing your first home? Fortunately, there are many first-time home buyer programs around the country designed to help you. Reach out to a Clever Partner Agent to get the advice you need.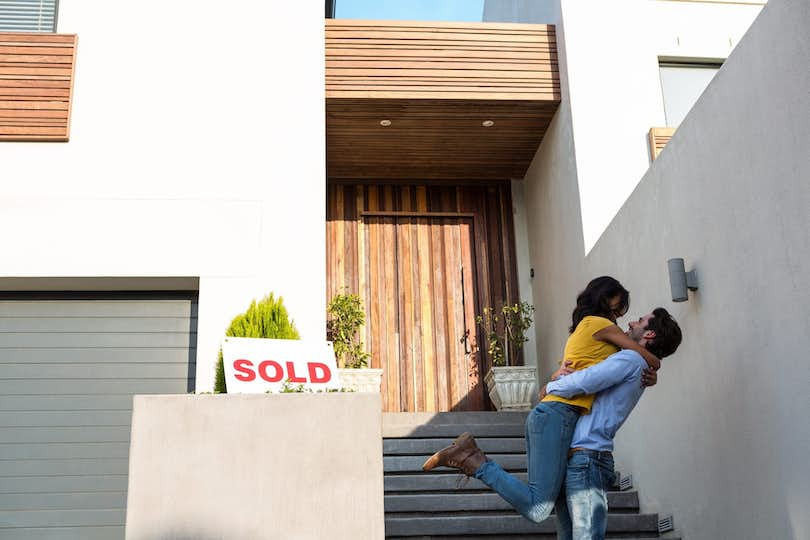 Deciding to purchase a home for the first time can be exciting and stressful all at the same time. You've likely been renting where you live and saving up your money for a while. You probably have also been working hard to build up your credit score to qualify for a good mortgage and put down a hefty down payment.
Even so, sometimes as a first-time home buyer, you might need just a little bit more support. In fact, many millennials say that they want to own a home. They just feel like financially, it just isn't in the cards for them.
This is where first-time home buyer assistance programs come in. These loan programs are specifically designed to help first-time home buyers succeed in purchasing a great home for them.
However, there are so many assistance programs to choose from that picking the best one for you can be a little bit overwhelming sometimes. So we put together this list of the most popular home buyer programs. After you have a look through to learn all about each program and its qualities, pros, and cons, you'll have a better idea of what kinds of loan programs are going to be the best fit for you and your family.
Even if you've purchased a home before, stick around. Some of these programs even apply to buyers who have owned before.
Energy Efficient Mortgage (EEM)
Going green can be heavily rewarded these days!
You can do your part to help the environment while buying a house and the best part is that the government will even help you do so! Those in the real estate industry often call Energy Efficient Mortgages "EEM." However, more recently, the name "green mortgage" is also catching on.
The purpose of these mortgages is very simple: They are meant to help you make your home more environmentally friendly. The federal government of the United States fully supports these loans and insures them through its FHA and VA programs. (Don't worry—we will touch on FHA and VA loans in just a moment!)
The important thing to remember is this: This loan doesn't typically exist on its own. You usually get it with another loan as well.
This loan is very advantageous for homeowners to receive at the beginning of their time in a new property. This is because it makes it easier for them to save money on energy costs later on down the line.
How so, you may ask? Well, you basically get to have a fully energy-efficient place to live without the added expense of a huge down payment on top of that. This is because your lender will bundle the "extra" costs into your primary loan.
Then, you can use the EEM to make the green updates to your house. You can do things like installing double-paned windows to regulate the temperature of your home for lower power bills, add new insulation for the same purpose, or even install eco-friendly light sources.
Are you buying your first home?
Work with a Clever Partner Agent to find home buyer assistance programs
Fannie Mae or Freddie Mac
Fannie Mae and Freddie Mac might sound like your weird aunt and uncle, but they are actually government-sponsored organizations. Both teams partner with local lenders all around the United States to help offer low and moderate-income families and individuals with access to mortgage loans that they will actually be able to afford. So, in a way, they kind of are like family!
When this crazy pair comes to town to work with lenders, the options the banks can offer increase by a lot! This is because Fannie Mae and Freddie Mac's support allows lenders to give really good interest rates to potential homebuyers. And by really good, we mean really low. The organizations also allow lenders to approve loans when the recipient only has about 3% of the total loan saved.
Finally, (auntie) Fannie Mae has a great homeownership education program called the "HomePath Ready Buyer" program. This program is invaluable to potential home buyers because it can point out the traps they are likely to fall into along the way to homeownership. This way, they can be successful homeowners in no time at all.
FHA Loan
An FHA loan is a very popular type of home loan for first-time homebuyers in the United States. If you take out an FHA loan on your home, then the Federal Housing Administration (FHA) provides the mortgage insurance for your loan.
The FHA is a smaller agency within the US Department of Housing and Urban Development (HUD).
If the FHA agrees to insure your home loan, you will immediately find that more lenders are willing to work with you, even if your credit score isn't the best or your income is just okay. This is because the backing of the FHA adds on an extra layer of protection for the lender.
This means that, if, for some crazy reason, you were to default on your loan (meaning you miss payments or stop making payments altogether) that your mortgage lender would not actually miss out on any money. So, they are now more likely to lend to you because there is way less risk involved for them.
If you get an FHA loan, this usually means that you also gain access to competitive interest rates, smaller down payments (the average down payment is about 20%, while FHA loans only require 3.5%), and lower closing costs as well.
Here are a few more facts about FHA loans:
If your credit score is higher than 580 at the time of your application, then your down payment might be as low as just 3.5% of the purchase price!
If your credit score is lower than 580, you should start putting some serious work into raising your score. However, you still might be eligible to apply for an FHA mortgage. You would just be required to pay more on your down payment than the other applicants with better credit. Usually, you would pay about 10%, which is still significantly lower than the national average of 20%.
FHA Section 203(k)
This loan is a special subsection of a typical FHA loan. In fact, get ready to channel your inner Chip and Joanna Gaines because the FHA Section 203(k) loan is specifically for fixer-uppers!
Sometimes after planning your housing budget, you'll find that a home that needs a little bit of extra love will make the most sense for you. If this is going to be the case, then you will likely find that section 203(k) rehabilitation program is going to be your best option for a home loan.
Just like the other kinds of FHA loans, the agency provides backing for this loan. However, it also keeps in mind things like the total value of the home after you make all of the improvements to it. This type of loan is really unique in the real estate world. This is because it lets you borrow the money you think you will need to fully renovate the house. Then, it simply lets you pay back this loan in your monthly mortgage.
It is a great way to get started on a project as a first-time home buyer because the down payment for this loan program can be as little as 3% of the total sales price.
If you use this loan, get excited! A beautiful home is just around the corner for you—and for a great price as well.
Good Neighbor Next Door Loan
This loan program is a great option because even if you have purchased a home before, you can still be eligible to reap its amazing benefits. The United States Department of Housing and Urban Development (HUD) sponsors the Good Neighbor Next Door Loan. This loan can really help you to save a lot of money when you purchase a home.
The HUD puts out (and constantly updates!) its list of eligible HUD properties by state. Because of this, it is easy to know exactly which properties are available at any given time. However, to participate in this program, there are a couple of rules that you need to keep in mind:
The property that you want to buy has to be in an area that the HUD deems marked for revitalization. This is because the HUD designed the Good Neighbor Next Door program to invigorate low income and rural areas.
To be a recipient of this loan, you have to work in a certain profession. You have to be a law enforcement officer, firefighter, emergency medical technician (EMT), or a teacher.
And the best part?
If you will commit to living in a property for at least 36 months, then you can get almost 50% off of the home's listing price! However, since the purpose of your living there is to make the community better, you have to think about if that is a responsibility that you want to take on.
🏡 Sell or Buy a Home with Clever and Save Thousands!
Enter your zip code to see if Clever has a partner agent in your area!
Local Loans and Funds
So far in this article, we have only really touched on first-time home buyer assistance programs that function on a national level. Although you usually need to find a participating lender in your area to receive one, the conception and enforcement of the rules are federal.
However, there are a number of wonderful programs on a state, county, and local level that people of all credit scores and incomes can apply for. While the mortgage rates and interest rates might differ greatly from national programs, they are still usually worth looking into.
Remember: when researching and apply to these special local loan programs, be sure to pay extra attention to the rules.
Here are a few examples:
Grant Repayment
In some states, for example, grants have conditional terms, so they are not 100% free money. You might need to promise that you are not going to move out of the home you use the grant to purchase for a certain amount of time. If you move before that time is up, you could be on the hook to pay back a portion of the grant.
Tax Recapture
You also have to think about things like tax recapture. This means that if you turn around and sell your home too quickly after using a first-time homebuyer assistance program to buy it, that any profit you make from the sale will be heavily taxed.
National Homebuyer's Fund
When you find a local participating Realtor in the National Homebuyer's Fund, you can get a great deal on down payment assistance! You can get up to 5% of the total loan amount covered.
And the best part of the National Homebuyer's Fund? It's a grant program! As you might remember from university, a grant means free money! As in, you don't ever have to pay it back.
So while you needed to pay back your student loans with interest, you didn't have to pay back your grants.
This program specifically helps low-income families. If you have a more moderate income, be sure to check in with the local lenders about eligibility requirements for this loan. For quick reference, they are very similar to those of FHA, VA, and USADA loans. If you don't qualify for those loans, you might need to look elsewhere for assistance.
Native American Direct Loan
The Native American Direct Loan (sometimes abbreviated as NADL) has been around since 1992. It has a very clear purpose: to help Native Americans and their spouses purchase land and homes on federal trust lands. The VA serves as the lender.
Native American veterans who wish to live on these lands face a very unique mortgage situation. This is why the VA created this loan program in the first place. The needs of Native veterans are just not the same as some of their fellow servicemen.
If you are eligible, to receive a NADL, then you won't be required to make a down payment on your new home or even pay for private mortgage insurance (PMI). The coverage of the VA allows you to avoid these things. In addition to this, the NADL also offers low closing costs and a 30-year fixed-rate mortgage.
USDA Loan
USDA stands for the United States Department of Agriculture. If you are okay with leaving life in the big city behind you and living and owning a home in a really rural area, then a USDA loan could be a great fit for your needs. While homes in metropolitan areas won't be covered under USDA loans, many suburban areas qualify.
These loans help people with low or moderate incomes purchase their homes. You do not need to have money for a down payment saved up in order to get one of these loans. You just can't exceed the maximum income requirements.
If you are an applicant with a credit score of more than 640, then you usually get priority treatment during the application process. If you apply with a credit score below 640, you can still technically qualify for a USDA loan.
However, your local lending partner is likely to be a little bit more curious about your financial history and will ask for more documentation of it before they confirm giving you the loan.
VA Loan
If you are currently on active duty in the US military, have served in the past, or are a surviving spouse of a veteran, then you are likely eligible to receive a VA loan. VA stands for Veterans Association.
This loan allows beneficiaries to avoid needing to make a large down payment, or any down payment at all, really. Anyone who qualifies is technically allowed to apply for this program, not just first-time home buyers. It is a very useful grant because not having to put down a down payment can take significant stress off of you financially.
If you are a veteran who became disabled through their time in the service, then you could also qualify for an Adapted Housing Grant. These grants are really helpful in a number of different ways.
The first is that they can help you purchase a home that is accessible to you. This means a home that is modified so that you can be fully independent within your own home. However, if you love your home and do not want to leave the one you currently live in, don't worry! This is because the second way to use these loans is on renovations. You can redo your current residence to fit your new needs.
Looking for an agent who knows these programs inside and out? The team at Clever can help guide you towards the best loan as you become a homeowner for the first time. Call us today at 1-833-2-CLEVER or fill out our online form to start.
Related Articles
You May Also Like