Are you looking to build your dream home but don't know where to start? Building a home is a lot of work and finding the right quality builder that fits your style can be tricky. To make it easy for you, we've done the research. Here are the top 10 custom home builders in Birmingham, Alabama.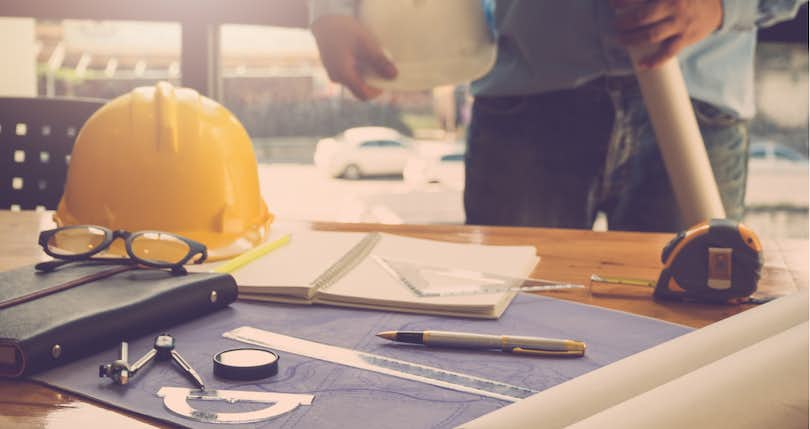 At one point or another, you've probably thought about what it would be like to build your dream home. For some homeowners, building a custom home is their ultimate goal. What you don't know is that it's not as far out of reach as you might think. There are a few ways you can go about building a house that won't be any more expensive than buying an existing home.
One of the options that homeowners choose is to partner with a certified builder and build in one of their existing housing developments. This usually involves using one of their pre-existing floor plans and customizing it to your liking.
Another option is to buy a piece of land in an area of your choosing and work with a builder to design a floor plan from scratch or customize one of theirs. Either option is suitable for homeowners who want to have the option to fully customize their home.
However, each of these options has its own associated costs and it's important to know them before selling your current home to finance this new journey. Before you make any decisions, start by researching builders. Each builder offers its own unique twist, whether it's building affordable homes that are environmentally friendly, or building grand and luxurious homes.
Building a home in Birmingham?
Find the best builder with a Clever Partner Agent.
Typical Cost to Build
Typically, the base price of the house is affordable, but you can expect to spend as much as $40,000-$100,000 on top of that price for additional upgrades. Each builder offers different upgrades and you should know that they're entirely optional.
For people who choose to design their own floor plan, you'll need to hire an architect to ensure it's engineered properly. The average cost to hire an architect to go over plans and designs is going to be around $4,600.
For homeowners who would rather demolish a home and then rebuild it, the cost is going to vary depending on the square footage of the house and building materials. For a house ranging from 1,000-1,999 square feet, you're looking at $4,000-$15,000 for demolition and $40,000-$175,000 to rebuild. For a house that is 3,000 square feet and up, it'll be about $12,000-$45,000 for demolition and $120,000-$525,000 to rebuild.
If you decide to partner with a custom builder, you'll want to do research and find a builder that builds a home that fits your personality and lifestyle. Building a home is a big decision that requires commitment.
If you're looking to sell your current home to fund your new build, you should connect with an experienced, local real estate agent who can walk you through the process.
To make it easy for you, we've listed the top 10 custom home builders in Birmingham, Alabama.
Hufham Farris Construction
Hufham Farris builds custom homes all over the Southeast and the Gulf Coast. The builder's work has been featured in Southern Accent, Traditional Home, Birmingham Home & Garden, Veranda, and other publications. Hufham Farris builds throughout the Birmingham, Montgomery, Mountain Brook, and Lake Martin areas.
The company constructs residential projects, including high-end luxury homes, vacation homes, plantations, stables, and kennels, as well as commercial projects. They like to add a personal touch on every home they build and showcase some of the finest woodworking.
TCC General Contractors
TCC General Contractors has more than 40 years of experience building high-quality, hand-crafted homes across Alabama. They work a few cities including Lake Martin, Birmingham, and Mountain Brook. If you need some inspiration for your new build, you can check out some of their award-winning floor plans. Some of their recent work has been featured in Veranda Magazine, Country Living, and Southern Living.
To keep their quality high and building process efficient, they stray away from mass producing custom-built houses. TCC General contractors understand that designing and building a custom home can be stressful. This is why they've made it their mission to make the construction process as enjoyable as possible. Their homes are finished on scheduled and within your set budget.
Day Star Construction Inc
Day Star Construction has been in the home building industry since the 1980s and has been building new custom homes, working on major home renovations and remodels, and small commercial projects. Day Star Construction has been successfully building in Birmingham, Alabama, as well as over the mountain areas including Mountain Brook, Vestavia Hills, Forest Park, and Homewood.
Over the years, Day Star Construction's President, Stephen Dorsky, has earned prestigious certifications from the NAHB, including Certified Master Builder and Remodeler. They pride themselves in offering the expertise and commitment to achieve the vision of the owner and the architect. Day Star Construction is committed to excellence in every aspect of the construction process.
D.R Horton
D.R. Horton's reputation revolves around building houses for "every stage of life." They currently build in nine communities in Alabama and a few more in the surrounding cities. D.R. Horton knows that each family wants different things from a house and that some people have never owned a home before, let alone built one.
Under D.R. Horton are several brands including Express Homes, Emerald Homes, and Freedom Homes. Express Homes are suited for new families that are smaller and might not have the biggest budget or have ever owned a home. Emerald homes are tailored to families that are ready to take the next step into the luxury side of home building. Lastly, Freedom Homes are built with sustainability and low-maintenance in mind.
Willow Homes
Willow Homes is a talented custom home builder that builds in many of the area's upscale neighborhoods including Homewood, Vestavia, Mountain Brook, and Avondale. What makes Willow Home stand out from other builders is they strive to create custom luxury homes in upscale markets, while staying affordable.
Their team consists of project managers with decades of experience, award-winning plan designers, and artistic home designers. They all work together to bring your custom home design to life on time and on budget. Willow Homes also offers their own design studio to help you plan all the way down to your furniture and window treatments.
Drake Homes
Drake Homes is the leading builder and remodeler in the greater Birmingham area. They build custom homes in neighborhoods including Homewood, Hoover, Mountain Brook, and Vestavia Hills. If you prefer to build on a lot that you purchased, they give you the option to choose that as well.
Drake Homes doesn't limit their clients to a particular style or floor plan. They have experience building single family homes, luxury homes, and country farmhouses. Each of their exteriors and interiors is unique and are designed entirely by the client. If you are in need of inspiration, their experienced design team will guide you through their thorough design process.
Cotton Construction
Despite only being founded in 2006, Cotton Construction works with some of the state's top architects to beautiful custom homes. Cotton Construction is a small boutique custom home builder that has won awards for its unique architecture and interiors.
On their website, they showcase over 60 custom projects ranging from single family homes to large farmhouses. Cotton Construction understands the level of attention to detail it takes to produce a quality home. This is why they keep the number of houses they build at one time to a minimum.
Philips Wood Home Builder
Philip Woods Home Builder has been constructing custom homes in greater Birmingham for more than 25 years. Founded in 1993 by company namesake Philip Woods, the residential builder has an A+ rating from the Better Business Bureau. The Alabama custom home builder's work has been featured in Milieu, Veranda, Birmingham Home & Garden, and StyleBlueprint.
Their focus is on building stunning, high-end luxury custom homes in Mountain Brook, Spring Valley, and all over the Birmingham area. One of their most popular recent projects was on the remodel of a Mountain Brook home. This new home won a 2017 Design Award from AIA Birmingham.
Stidco Construction
Alabama custom home builders Stidco Construction works with some Alabama's top architects to build multimillion-dollar luxury homes in the Birmingham area. In the founder's over 20 years in the industry, he has worked on projects ranging from 10,000 square feet to 125,000 square feet.
If you're looking to partner with an award-winning, luxury home builder, Stidco Construction is the builder for you. Not only do they hold a reputation for creating prestigious homes, but they also treat home building as an art. Every step of the way is calculated and done with attention to detail.
FA Bryant Construction
FA Bryant Construction has built nearly 600 custom homes in Alabama since 1960. They have experience building homes from luxury showplaces to lake homes, farmhouses, and hunting cabins. In fact, one of their country farmhouse home designs won a Design Award from AIA Birmingham.
Many of FA Bryant's work has appeared in Southern Living and Birmingham's Home & Garden. On their website, they showcase 12 of their most elaborate and unique homes that are available to build. FA Bryant also gives you the option to build wherever you like, whether it's in the heart of the city or on a country farm.
Now that you have an idea of what kind of builders you can choose from when building your Alabama home, you have decisions to make. If you are selling your current home to fund your new build, consider working with Clever to do so.
Clever Partner Agents not can only help people sell quickly for the best possible price, but they work for a significantly reduced rate, helping sellers save thousands on commission, which can then be reallocated towards your new build.
Related Articles
You May Also Like