Colorado attracts many home buyers year-round. If you can't find the right home or investment property on the market, purchasing land and building a home may be a more attractive option for some buyers. Learn the pros and cons to buying land in Colorado, so you can make the right choice.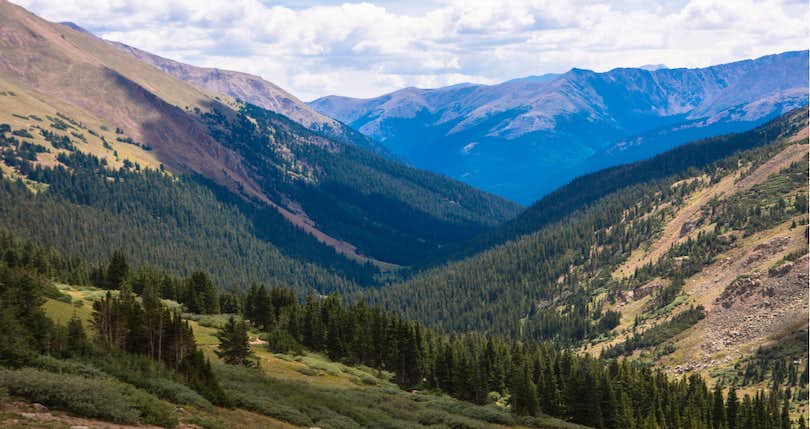 When you're ready to purchase a home in Colorado, finding a house you fall in love with can be a challenge. One option many prospective buyers consider is purchasing land so they can design their ideal home.
Purchasing land and constructing a home to your exact specifications is a great option for many buyers, but is it always a smart investment? There are many factors to consider before purchasing land that Colorado buyers should be aware of.
What To Consider Before Buying Land in Colorado
Colorado is a gorgeous state with diverse landscapes ranging from mountains and plateaus to rivers and valleys. Lovers of the outdoors may wish to build their own dream home in their favorite area of Colorado. Real estate investors may also find a great deal on a lot that could offer an affordable way to build an investment property.
Whether you already live in the Centennial State or will be moving, Colorado is a great place to call home. Before pulling the trigger on the land you're interested in, there are five factors you should take into consideration.
1. What Source of Water Is Available?
Colorado is full of rural terrain, some less inhabited than others. While moving to a secluded area in the heart of Colorado may sound appealing, figuring out your source of water is an important factor to consider before purchasing land.
When you purchase land in a Colorado community, you'll likely need to pay for a tap fee and the cost of installing pipes and meters. If water will be supplied by a well, you'll need to acquire a permit to drill. In Colorado, most well water permits only allow well water to be used indoors, so you'll need to purchase extra rights or find alternative water sources for outdoor usage.
In addition, you'll want to find out if the land has access to an existing sewer system or if a septic system needs to be installed. For lots with sewer system access, you'll simply need to pay a hookup fee. For septic systems, you'll need to have a perk test performed to determine how well water is absorbed by the land. If your land passes the perk test, you can have a septic system installed, but if it does not, you may need to search for a different area to build on.
2. Is Electricity Available?
Electricity is an amenity most buyers take for granted, but when buying land in Colorado, it's important to find out if the lot you're purchasing has easy access to electricity. If the street is electric-ready, you'll need to pay a hook-up fee. If not, you'll have to pay to have electric run to your property, which can be costly.
3. Is The Terrain Accessible?
Even if living in the middle of nowhere is your dream, it's important to determine how long it will take to travel to key places like shopping centers, jobs, schools, medical centers, and airports. While you can easily map these places online, it's best to take a test drive before committing to an area of land.
Since the terrain in Colorado is so diverse, what appears to be a quick drive to a grocery store may take much longer than anticipated because of the rough terrain. Test drives are the best way to determine if the area is right for you.
4. Are There Zoning Laws?
Even if you've figured out utilities and accessibility, the plans for your dream home need to follow zoning codes. Some areas have zoning laws in place that dictate how high fences can be, what types of pets are allowed, and whether or not outdoor storage sheds can be built.
There can also be some rules around the type of structure you can build, so it's important to figure out the specific zoning laws for your land.
5. How Much Will Taxes Cost?
While every home comes with taxes, in Colorado, vacant land comes with higher tax fees than already constructed residential property. The rate is currently at 28% but does drop down once your home is constructed. It's still important to understand the tax implications before committing to a piece of land.
Next Steps
Purchasing land in the Centennial state can be the best way to construct the home of your dreams in your ideal location. It's also a great way to construct a specific investment property, often for a lower price. However, when purchasing land, there are many considerations that will need to factor into your decision, ranging from utility access to travel time to zoning laws.
If you need help figure out the specific regulations regarding land you're interested in purchasing in Colorado, you should partner with a local real estate agent. An agent can help answer any questions you might have about the buying process and offer advice on alternative lots or housing options.
Let Clever connect you with a qualified full-service agent in Colorado to help jumpstart the buying process.
Related Articles