Are you considering getting into the house flipping business? Deciding to invest in this kind of real estate is no small decision. There are many things to consider and understand about this type of investing. Learn about house flipping, and how to maximize your chances of success, here.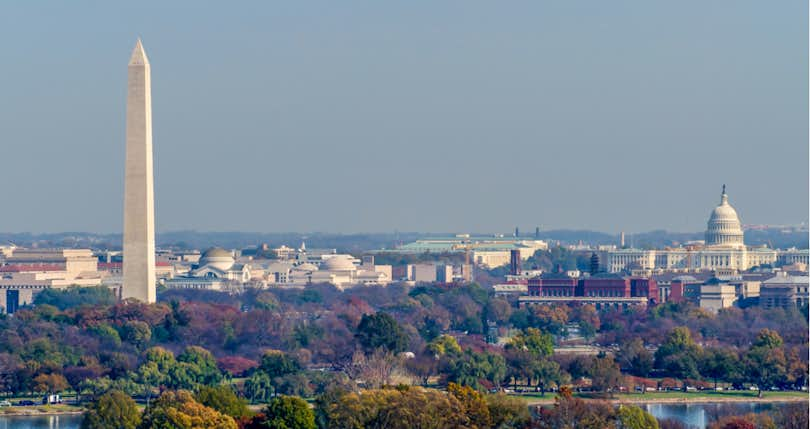 In 2018, the average gross profit of flipping a house was $65,000. This figure is before miscellaneous expenses and taxes, but it still turns a handy profit.
If you don't know what you're doing, though, you can easily find yourself $65,000 in the hole. The process is complicated and many things can go wrong. You have to choose the right property and predict what prices are going to do in the next few months. You have to have an eye for the potential and understand how to manage repair and remodeling costs.
You also have to understand how buying and selling real estate works and remember to factor in the costs of selling a home. Sale price minus purchase price does not equal profit. You have to pay a lot of expenses out of that profit you earned.
Are you deciding to invest in a house flip in Washington? Find out here about some of the things you need to consider if you want to flip a house. Plus, learn how to maximize your chances of success.
2019 Washington Housing Market Analysis
The housing market in Washington is pretty hot right now. The median home price has gone up 6.6% over the last year to $385,400. Zillow is looking at another 4.7% over the next year.
With big names like Microsoft, Google, and Facebook in the Seattle area, prices just keep going up. Real estate within Seattle itself is quite expensive with a median home value at $729,400. However, the market is cooling down with prices having gone down 2.4% over the last year.
As people are looking for real estate outside the city, markets nearby are heating up. For example, Tacoma has a median home value of $310,300, up 11% from last year. Zillow predicts prices will continue to rise another 9.2% over the next year.
Though some areas are cooling off, there are many hotspots all over the state and there is a lot of money to be made flipping houses if you know where to buy. Partnering with a local real estate agent who has their finger on the pulse of the area is the best way to find those hotspots.
How to Tell if a Washington Property is a Good Investment
Location
The most important factor when choosing a house to flip is its location. There are a lot of things you can change about a house after you buy it, but not its location.
You might not be planning to live in the house, but you have to think like a buyer. After all, you're going to sell it once you get done fixing it up and you want it to fetch a good price. So think about your audience when choosing a home to flip because different buyers will value different features.
For example, single professionals may value convenience to save time. Families with young children may be more interested in the school district and the safety of the neighborhood. Decide the type of audience you want to appeal to and step into their shoes to choose a location.
House Type
Once you've narrowed in on a few neighborhoods, start watching for the lowest price house. You'll need to be checking out the comparative market analysis for the area to ensure your getting a good price — and can sell for more than you buy.
However, don't stray too far from the area's norm. Buying a house that is bigger (i.e. more expensive) than the houses around it prices out the buyers who are looking in that area. On the other hand, you'll have difficulty selling a smaller house for its full value as buyers will be comparing it to the surrounding houses. Having a piece of property that is larger than others in the neighborhood is also a strong selling point to keep in mind.
Renovations
You're expecting to buy a house that needs work. Keep in mind that some problems are so expensive to fix that they don't leave much room for profit on the sale. Major structural problems like a cracked foundation would fall into this category.
The Numbers
Finally, sit down and crunch the numbers. There's no point in buying a house to flip if you'll make barely any profit. Take into consideration everything — purchase price, repairs, agent commissions for the sale, capital gains taxes, transfer taxes, etc.
Sit down with a local real estate professional to do the math. There's a lot that goes into choosing a house to flip. They'll make sure that you don't overlook any little-known fees or taxes. This will help ensure that you don't end up with significantly less money than you planned.
How to Turn a Profit When Flipping a Washington House
So how do you make sure that you'll be making a profit? Let's look at the formula.
Seasoned investors follow the 70% rule when buying a home This rule indicates that you should only plan to pay 70% of what you can sell the home for once everything is all said and done.
For example, say you want to buy a home in Tacoma. We've already learned that this is a hot market in the state and median home values are $310,300. The home you're looking at should be worth about this price on the market once the necessary repairs have been made.
The 70% rule states you shouldn't put more than 70% of the home's after repair value into the home. At $310,300 you can spend $217,210. Keep in mind that is the purchase price and the cost of repairs and running costs (mortgage payments, utilities, etc.). You'll have to pay your running costs the whole time you own the home so don't forget to factor in that the average time to flip a home in Washington is around 200 days.
Paying Cash vs. Taking Out a Loan
Traditional home loans from the bank come with good interest rates. However, they're hard to qualify for even a normal purchase. It's much more difficult when you're buying a property that needs significant work.
An easier way to get a loan for this type of endeavor is to take out a home equity line of credit on a property you already own. There is a big downside to this. What if something goes wrong with the flip and you end up losing the house you put up as collateral? If that's the home you live in, you're in trouble.
House flipping is a risky process. Taking out a loan makes it even riskier.
How? Consider the following scenario.
You take out a loan for $120,000 at 5.5%. You also get a smaller, $20,000 loan to use for the repairs. You plan to sell the home for $200,000 so you're doing well by the 70% rule.
Then, the repairs cost more than you expected. You had to sink another $5,000 into them. The work also took longer than you thought, adding another 3 months to the timeline.
You finally have the house on the market, but things have slowed down. You missed the best time of year to sell. Every month you're paying around $700 in interest that is cutting into your profit. You end up having to sell for $180,000 to get out from under the house.
All in all, after closing costs you earned $16,042.
Okay, that's not too bad for 6 months of work. But it's also not amazing. What if you hadn't taken out the loans? You could wait for the market to heat up again and sell for $200,000 and you won't be making those interest payments.
What would you earn? $40,400! Almost triple the gains for the same amount of work.
Plus, if anything goes wrong you can quickly end up with a negative ROI when you're paying off a loan.
5 Best Cities in Washington for House Flippers in 2019
So where should you be concentrating your search?
Tacoma, as we've mentioned, is a good spot with 9.2% projected growth. The median home price at $310,300 is a little on the high side.
Yakima is another hotspot right now. Median home values have gone up 10.6% to $225,900 over the past year. Zillow projects they'll go up another 5.4% in the coming year.
Spokane, while far away from the technology boom in Seattle is a good market to get into. Values have gone up 10.8% to $208,400 and Zillow predicts they'll continue to rise another 8.4% over the next year.
Ellensburg is a laid-back spot with prices on the rise. This year they are up 8.8% to $284,200 and are expected to rise another 7.3%.
In the state's capital, Olympia, values have gone up 9.6% to $322,500. Prices should continue to rise another 6.4%.
»FIND: Top Real Estate Agents in Washington
Next Steps for Washington House Flippers
House flipping is a great investment that can make you some serious cash. It is also a complicated process that can go south quickly.
If you're just getting into house flipping, you shouldn't venture into deep water on your own. Working with an experienced local real estate agent will give you the best chance of maximizing your profits.
Clever Partner Agents can not only provide you with the valuable advice you need but also save you money during both real estate deals. When you're a buyer, you may be eligible for Clever Cash Back, 0.5% of the purchase price on homes over $150,000.
Don't venture into flipping houses on your own. As a novice flipper, the 101,000 things that can go wrong, will go wrong. With the right expertise on your side, you can ensure that the process goes as smoothly as possible and you turn yourself a handsome profit.
Ready to get connected to an agent? Start here.
Related Articles
You May Also Like