Home prices in Massachusetts are high and seem like they will stay that way for a while. It's a good place for those in the flipping business to make profits. Read on to find out about the real estate market in the state and how flippers can take advantage of it.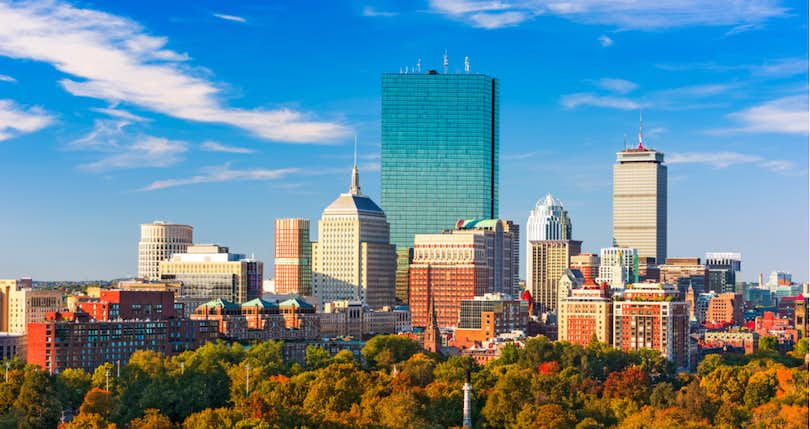 Flipping houses is a business that demands an understanding of various real estate-related areas. Those who do it the right way make hefty returns. They also put in a lot of legwork studying their local market and hiring the right people for the undertaking.
Here's what you need to know so you can make money flipping houses in Massachusetts.
2019 Massachusetts Housing Market Analysis
Massachusetts has enjoyed an almost decade-long run of housing market growth. Home sales and home prices both consistently grew during that period.
The momentum built up over that 10-year streak has carried into 2019. According to the Massachusetts Association of Realtors, the median pending sale price for homes in the state grew by 3% year-over-year in January 2019. The value of sales agreements for condos appreciated by 4% in the same month.
Despite the upward trend in early 2019, there is some uncertainty about whether the Massachusetts market will be able to sustain the growth for much longer. There are a few factors that may lead to home prices in the state declining.
The widely anticipated increase in mortgage prices may play a part in that trend. Higher mortgage rates will keep a section of buyers off the market, thus reducing the demand for housing. If that is indeed what happens, sellers will be forced to respond by reducing their asking prices.
The current median value for a home in Massachusetts is $409,600. Meanwhile, the median price of sold homes is $378,600.
How to Tell if a Massachusetts Property is a Good Investment
When scouting houses to flip, location is paramount. That brings us to the question of what constitutes a good location for a house.
The answer to that question comes down to the kind of clientele you are going to market the house to. If you're targeting families, the presence of good schools and parks in the area would help your cause. If you're targeting young professionals, on the other hand, a house located near major thoroughfares or well-known nightlife spots might be a better bet.
Established flippers generally avoid homes that are distinct from most other homes in the area. This is because potential buyers tend to make comparisons and may feel like an unconventional property is a challenge to everyday routines.
Flippers are always on the lookout for fixer-uppers, but you should be able to assess how much capital a property will require in order to be rehabbed. The After Repair Value (ARV) should be significant enough that your investment in the house makes financial sense. A comparative market analysis can also help you determine how much you can expect to make by flipping a particular house.
How to Turn a Profit When Flipping a Massachusetts House
The tenets of making a profitable flip remain constant no matter which real estate market you're working in. It comes down to picking up a house at an affordable price and making cost-effective repairs to make it a more appealing prospect to buyers out there.
That may seem like a simple task, but it's easy to lose your way if you don't stay on top of all the financials. The 70% Rule is a good guideline to use to make sure your investment pays off.
What does the 70% Rule say? Basically that the amount you pay for a house you're flipping shouldn't exceed 70% of its After Repair Value after having deducted the cost of repairs.
Let's say the After Repair Value of a house you're looking to flip is $410,000, which is about the median value of a home in Massachusetts. After doing an inspection of the property, you come to the conclusion that it needs $55,000 in repairs. Let's apply the 70% Rule to this flip.
70% of $410,000 = $287,000
Next, we deduct the value of repairs.
$287,000 - $55,000 = $232,000
That's how much you should pay for a house that you expect to sell in the $410,000 range.
Keep in mind that the 70% Rule isn't a silver bullet assuring you of success in the undertaking. It's important to take into account all of the other factors in play while flipping a house.
The average time to flip is one such factor. Taking too long at this stage can mean missing out on conducive times to sell a house and the operation losing steam in general. It's essential that flippers stick to a schedule at all times.
Paying Cash vs. Taking Out a Loan
It is possible to receive financing to flip a house. The process isn't as easy as raising money for a personal residence, but it can be done.
Traditional lenders are one option available to flippers. However, such lenders require extensive applications to be filled out and take a long time evaluating the property. If you value speed, which matters in a flip, you might rule out traditional lenders.
Another way to purchase a house to flip is by acquiring a loan from a private lender. These could be from your personal network or hard money loans backed by a private investor. The interest on these loans tends to be higher than those for home purchases. Building relationships with lenders over time can help you get loans at better rates.
The ideal way to finance a flip is to buy the house with your own cash. In doing so, you protect yourself from high interest rates and the pressures that come along with that.
5 Best Cities in Massachusetts for House Flippers in 2019
Melrose
Melrose has been among the hottest housing markets in Massachusetts for a number of years. Buyers have been drawn to the city thanks to its thriving downtown area and proximity to Boston.
Somerville
Somerville has a population of 81,360 median age of just 31.5 years. The city has a growing economy and an unemployment rate well under the US average.
Cambridge
Prices in Cambridge are known to be high but that doesn't seem to deter buyers in the area. The city houses some of the most renowned educational institutions in the world and affluent young professionals, making it a dependable market for real estate investors.
Weymouth
Located in Norfolk County, Weymouth is one of the oldest settlements in Massachusetts. Home values in the city have been on the rise over the last few years, but it remains an attractive choice for buyers priced out of some of the costlier real estate markets in Massachusetts.
Winchester
This suburban town located close to Boston's downtown has been named as the best town to live in Massachusetts. Winchester offers what many families are looking for: high education levels, safe streets, and a thriving economy.
Next Steps for Massachusetts House Flippers
If you're ready to kick off a flipping project in Massachusetts, start by hiring a top real estate agent in the area. Agents can help right from scouting properties to selling a house once you're done rehabbing it.
Clever Partner Agents work with some of the most well-reputed real estate brokerages in the country. Our agents ensure that you get the best possible price while flipping a house and do so at a fraction of the standard commission rate.
Fill out the form on our website to find a Clever Partner Agent in your city.
Related Articles
You May Also Like