House flipping is an attractive way to make money, but it's harder than a lot of people think. If you want to become a house flipper in Indiana, this is what you need to know.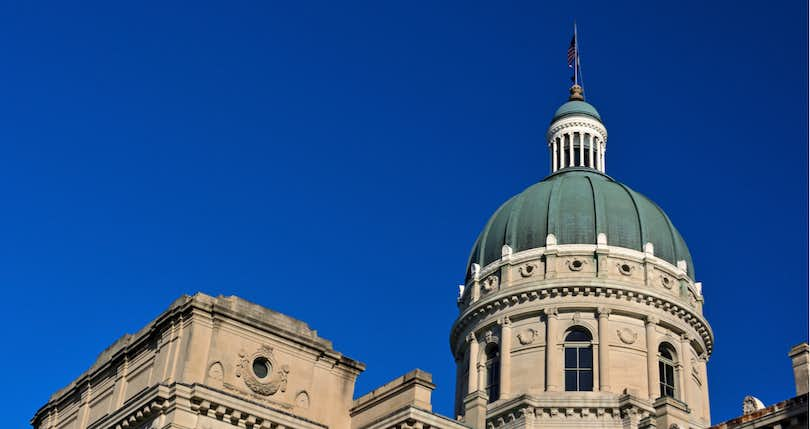 Everyone who has spent an afternoon glued to HGTV knows the feeling of wanting to become a house flipper. There's something intoxicating about the idea of finding a great deal on a property, making some repairs and improvements, and selling it for a profit.
Unfortunately, house flipping isn't quite as easy as it looks on TV. Fortunately, it's still possible and accessible to many people.
House flipping is more popular than it has been in a decade, but flippers are getting a lower average return than in previous years.
Here are just a few of the things you need to take into consideration if you want to flip houses in Indiana.
2019 Indiana Housing Market Analysis
The Indiana market is hot. The median home value in Indiana has gone up 10.6% over the last year and is expected to increase another 5.4% in the next year. Despite these increases, Indiana real estate remains eminently affordable, with a median home value of just $144,600, more than $82,100 lower than the U.S. national median.
Like everywhere, there are variances in what you'll get for your money based on where you are in the state. The median home value in Carmel is $301,100, while the median home value in South Bend is just $65,000.
Market trends vary within the state and the real estate market can shift quickly. Would-be house flippers should work with a local real estate agent to find the best deals at the right time.
How to Tell if an Indiana Property is a Good Investment
If you want to flip houses, you have to find appropriate houses to flip. There are endless things to think about when evaluating potential properties, but if you're patient and focus on these key considerations, you'll eventually find what you're looking for.
One way to find good investment properties for flipping is to look for cheap homes in great neighborhoods. You have the ability to improve a house; you don't have the ability to improve a neighborhood.
Spend some time researching the cities and neighborhoods you're thinking about investing in. Some things you should look for are employment growth, rising real estate sales prices, and good schools. Try to avoid areas that already have a lot of homes for sale.
Look for homes that are structurally sound. Try to find properties that need only minor repairs and fixes to be marketable. Avoid homes that need pricey repairs, like mold, new pipes, or a new roof.
There are a number of considerations that should be taken into account when evaluating properties. Evaluate the current condition of the house and the cost of necessary repairs. Get a comparative market analysis done of the homes in the neighborhood where you're looking. Evaluate the potential return on investment for a number of properties before you make a final decision.
With all of these factors and more, novice house flippers should seek expert guidance when assessing prospective investment properties.
How to Turn a Profit When Flipping an Indiana House
When flipping houses, there are a lot of numbers to crunch. One of the most common formulas to use in house flipping is the 70% Rule. The 70% Rule says that you should never pay more than 70% of the after repair value (ARV) of a property, minus the cost of needed repairs.
Before you get started, figure out how much you can afford to spend, total, on the property — purchase price plus repairs. Then start looking for properties in your price range, and evaluate how much money in repairs you'll need to make for each property.
The amount of money you'll have to put in depends on where in Indiana you're investing. A median home in Indiana is worth $144,200.
If a home's ARV is $120,000 and it needs $20,000 in repairs, the 70% Rule says you should pay no more than $98,000 for that property.
House flippers should always keep in mind that the cost of flipping a home is the total of the acquisition cost of the property, the repair and renovation costs, the carrying costs, and the cost to sell the property (including marketing).
The 70% Rule is a good guide for house flippers to follow, to help avoid overpaying for property.
Paying Cash vs. Taking Out a Loan
If you can, invest with cash. House flipping involves risk; this way if something goes wrong, you won't have to pay interest for the time you're repairing and trying to sell the property. Using your own finances without going into debt also allows you to take the best course of action if flipping takes longer than you expected. People who take out a loan to finance their flips can act out of desperation and sell lower than necessary to ensure a sale.
Of course, not every prospective flipper has the cash on hand to purchase and repair homes without a little help from lenders. Your options include a "hard money" or "rehab" loans where a short-term loan is granted so that you can buy and renovate a property.
You may be able to finance your home flip through a home equity line of credit. HELOCs have minimum equity limits and require good credit scores, but they are one of the easiest ways for people with good credit to secure money for their potential flips.
In some situations, a standard home equity loan is a good fit. This gives you a lump sum to complete your repairs. The idea is to sell your property as quickly as possible and repay the loan. This can be done repeatedly, as long as you repay the loan in a timely manner.
A professional realtor will work with you to determine the potential rate of return after factoring in the costs of your loan, the money needed for repairs, and the cost of the purchase property.
5 Best Cities in Indiana for House Flippers in 2019
Indiana has some very hot markets right now. With both a great market and low costs, Indiana is an ideal place to look for investment property.
1. Indianapolis
The Indianapolis market is hot and expected to remain that way. Median home values in Indianapolis went up 15.1% over the last year and are expected to increase another 7.2% in the next year.. Indianapolis is also one of the top 5 cities in the country for industrial real estate.
2. Fort Wayne
Fort Wayne is in the northeast corner of the state and is just a short commute from Chicago. With Fort Wayne's low crime rates and Indiana's low real estate tax, it's an attractive area for people who work in nearby Illinois.
3. Whitley County
Whitley County, west of Fort Wayne, is the fastest-selling market in the state. Small cities and towns in Whitley County like Larwill, Churubusco, and Columbia City, like Fort Wayne, are ideal locations for many Illinois refugees.
4. South Bend
With its incredibly low median home value of $65,000, South Bend can be an easy investment — if you can find the right part of town. In cities like South Bend with low median values, location is even more important
5. Lafayette-West Lafayette Metro
The Lafayette-West Lafayette Metro area is hot and primed for flippers. The median home value in the greater Lafayette area is just $100,600, making it an affordable market for house flippers.
Next Steps for Indiana House Flippers
If you want to become a house flipper, you should work with an experienced real estate agent. Clever can help. Clever Partner Agents are all full-service real estate agents who are top-rated in their fields. When it comes time to sell, Partner Agents work for a fraction of the typical commission rate, helping you maintain the highest possible margin on your flip while also bringing in a great price and ensuring the sale goes through without a hitch.
Related Articles
You May Also Like