House flipping has become the new real estate sport. Are you getting started or looking to break into another market? Either way, you must consider a variety of factors from pricing to repair costs. Want to break into the Idaho market? Read our ultimate guide to flip houses in the Gem State.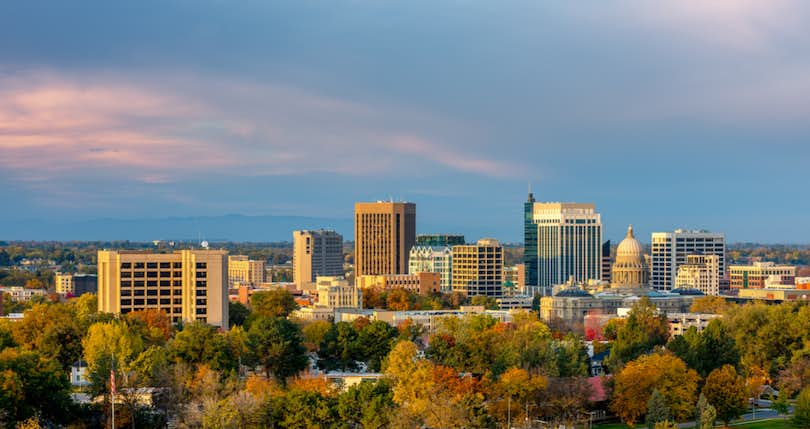 Flipping houses has become more popular than before. Newbies and seasoned investors have taken housing markets by storm. However, it isn't as easy as you may think.
While buying the right property can help you cash in almost 50% gross return on investment. These numbers aren't the typical returns on flipping houses. It will depend on many factors such as the property, renovations, and the housing market.
Are you considering flipping houses in Idaho? We'll discuss the top considerations you should make to start investing in this market. Read on for your personal guide to build your Idaho house flipping empire.
2019 Idaho Housing Market Analysis
The real estate market is the top factor that impacts your ROI when flipping houses. The Idaho market has experienced a stable rate of appreciation during the last decade or so. This trend isn't expected to change any time soon since properties stay on the market an average of around 75 days.
The median home value and listing price in the state of Idaho are $260,800 and $306,990 respectively. This number fluctuates depending on the location of the property
An example is how the median home value in Boise City is $295,000 compared to $214,800 in Caldwell. While the average house in Idaho Falls is valued at $211,500 compared to $473,600 in the city of Eagle. Experts forecast a rise in property value of 9.8% in 2019.
The median rent price in the state is around $1,350. When it comes to rent prices, the fluctuations are less significant than in sale pricing. In Boise City, the rent median is around $1,373 compared to $1,199 in Caldwell. While the average rent in Idaho Falls is $1,156 compared to $1,919 in the city of Eagle.
Idaho's diverse housing market gives real estate investors the upper hand when it comes to developing income streams and making the most of their investments. However, we recommend house flippers to partner with local real estate agents. An experienced realtor knows the ins and outs of Idaho's housing markets and can point you in the right direction to maximize your return on investment.
How to Tell If an Idaho Property Is a Good Investment
Learning about Idaho's housing market is the first step to make the right calls when flipping houses. But, there's more to consider to make the right investment and boost your house flipping profits. Before buying a house to flip, you must take into consideration the property's conditions, necessary renovations, location, and market conditions.
When you analyze the market, it's important to compare the house to other similar houses in the market. Will you be able to sell it at a competitive price?
Focus on finding Idaho houses with popular market features such as a huge patio for entertaining or a great floorplan to sell your property faster. After all, successful house flipping comes down to making smart renovations and selling the property fast.
It doesn't matter if you're a seasoned or newbie house flipper, you should consult experts such as contractors and real estate agents to assess the potential of your investment. Following guidance from experts can help you boost your return on investment and protect you from making the wrong investment.
How to Turn a Profit When Flipping an Idaho House
Building a house flipping empire will depend on how well you can turn a profit when flipping a property. As a house flipper, you should always aim to buy homes 40% to 60% below market value. It may sound easy to achieve, but that's far from the truth.
You must set your own rules and method to make sure you don't end up with a negative ROI. The go-to rule most house flippers follow is the 70% rule to learn how much they should pay for the investment property. This rule establishes that you should invest in the house no more than 70% of the after repair market value minus the cost of repairs.
An example is buying an Idaho home valued at the median listing value of $306,990. Let's say that the property needs about $40,000 in necessary repairs. Following the 70% rule, you would multiply $306,990 by 0.70 to total $214,893 minus $40,000 in repairs.
A savvy house flipping investment would be paying no more than $174,893 for the property. Even if you're able to get a bargain on the property, you must consider other factors such as the time it takes to fix the house, market demand, timing your listing, among others. Believe it or not, you must consider when you list your property, since selling the houses you flip fast is vital to successful house flipping.
Paying Cash vs. Taking Out a Loan
You may think you can only flip homes by paying in cash for the properties. If you can't fund your purchase, you may consider taking loans such as mortgages, HELOCs, or HELs to finance your flip. Before taking the leap and applying for your loan, you should take a hard look at your finances and flipping project.
When you choose to take a loan, you'll be paying interest for months until you repair and sell the house. Housing markets fluctuate constantly which means that sometimes you might have to wait a while to sell your flip at the best price. If you take a loan to fund your investment, you may be pressured to sell the property at a lower price to sell it faster while cutting your profit and even ending up with a negative ROI.
An example is if you take a loan to buy an Idaho home priced at $174,893 planning to spend $40,000 in smart renovations to sell it for $306,990. Sounds like an easy profit, right?
When you start renovating the home, your contractor finds out the property needs some foundation work and new bathrooms totaling around $36,000. So far, you've spent $250,893 in getting the house ready to list it.
After listing it, there's a dip in the market that pushes you to lower your price to $270,000. You sell the house for that price but, after paying $13,000 in closing costs plus about $5,310 in 5 months of paid interest. Your potential profit of $92,097 turns into a net profit of $797.
You should always try to pay cash for your investment. If taking a loan is the best option, you must do your homework and analyze the ins and outs of your investment. Doing your due diligence will protect you from ending up with a negative ROI.
5 Best Cities in Idaho for House Flippers in 2019
Successful house flipping companies identify the top up-and-coming housing markets to invest in. Idaho is no exception to this rule. Don't know what Idaho cities you should consider to build your house flipping empire?
Here are the top markets to make the most out of your house flipping investments.
Nampa: The median listing price in Nampa is $262,990. The typical kitchen and bathroom remodeling costs in this city are around $16,180 and $7,183 respectively. Houses stay on average only 52 days on the market making it ideal for house flippers.
Boise: Boise's median home value and listing prices are $295,000 and $339,400. This city follows Nampa on low-cost renovations. Typical kitchen and bathroom remodeling costs are $17,759 and $9,080.
Idaho Falls: The median home value in Idaho Falls is $201,300. Listed homes in this market stay only 64 days on average. If you're looking for smaller investments and fast profits, this city might be your best bet.
Twin Falls: While the median home value in Twin Falls is $199,100. The median price of listed homes is $234,000 with a forecasted market appreciation of 6.3%.
Pocatello: Pocatello's median listing price is $179,900 with an estimated market appreciation of 7.2% after last year's 14.3% rise. The Pocatello market is leaning more towards the seller's side making it ideal for fast selling home flipping.
Next Steps for Idaho House Flippers
If you're getting started in the house flipping game or looking to break into a new market, you should consider partnering with a local real estate agent. Clever Partner Agents can schedule on-demand showings to find the best properties in the market. An expert may also provide insight into the best markets for house flipping in Idaho.
After you fix the property, one of our Partner Agents can also help you sell it faster. Our realtors have agreed to charge a fraction of the standard commission rate while providing full agency services. The right local real estate agent can help you maximize your house flipping profits by listing your property at the best price while ensuring flawless closings for your sales.
Related Articles
You May Also Like