Flipping a house may seem like the route to substantial financial gains in a short amount of time, but flipping successfully relies on market knowledge, hard work, and capital. Here's what you should know in order to turn a profit on your first Colorado home flip.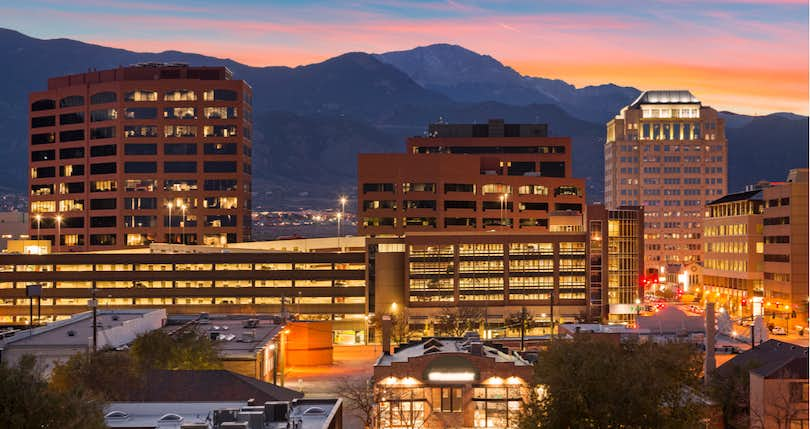 Many people go into house flipping with money symbols in their eyes, drawn by the potential to make a chunk of change in just a few short months. However, this is the exception, not the rule. House flipping is equal parks risk and reward, and walking the thin line between the two is your financial investment, real estate prowess, and market knowledge.
House flipping is hard work. The majority of houses with potential to earn a decent profit on the market are in states of disrepair and dilapidation. They'll require time, attention, and money put towards anything from aesthetic upgrades like new tile or paint to structural repairs, like fixing the roof or replacing drywall.
Despite house flipping being more tedious than it appears from the outside, it can still be a profitable endeavor. Before diving in head first, consider the following steps necessary to successfully flip a house in Colorado.
»FIND: Top Real Estate Agents in Colorado
2019 Colorado Housing Market Analysis
The median price of homes sold in Colorado currently sits at $361,000. Compared to the national median of $315,300, Colorado's home sales are 12.65% higher than the national median sales price. Just within the past year, home values across Colorado have risen an average of 5.4% and are expected to continue this upward trend to a rate of 3.8% at the end of 2019.
While the state of Colorado boasts favorable average sales numbers, these values can vary greatly depending on the region or city. Let's look at Fruita, Colorado. Right outside of Grand Junction, this town is reliant on the region's energy and agricultural industries. Its housing market climbed rapidly in 2018, with home values up 10.5% over the last year. However, the average value is still $278,400, making this an affordable place to buy and flip a house.
Just next door in the smaller fruit-farming town of Palisade, homes are valued similarly at $272,300 but have gone up 6.7% over the past year and are projected to only gain 4.3% during 2019. These two areas have homes selling for almost identical prices but are gaining value at different rates. This could mean all the difference if you're looking to turn a large, quick profit by flipping houses in these areas.
Instead of taking on market research alone, consult a local realtor who knows the market differences between neighborhoods. They will save you a ton of leg work when finding favorable properties to buy, renovate, and flip.
How to Tell if a Colorado Property is a Good Investment
A key consideration when looking for homes to flip is to find the ones that are below market value. You'll have an easier time taking something below average home values in the area and selling it for more than you will be taking something that is already valued appropriately, upgrading it, and selling it for more.
Consult with your Partner Agent about the surrounding neighborhoods. Selecting the cheapest house in the best neighborhood could help you turn a favorable flip whereas selecting an average priced house in an average priced neighborhood might leave your investment lingering on the market for far too long.
Square footage and lot size come into play a lot when flipping houses. If the desired property has a larger than average lot size or is comparable to the surrounding houses' square footage, it is more likely to produce a favorable investment. In Colorado, a southern facing driveway and walk will allow snow to melt more quickly during the winter months, which will mean less shoveling for homeowners.
Structurally, you'll want to investigate each potential property thoroughly before making an offer. It's relatively easy to assess surface level, aesthetic upgrades but it takes an expert to properly inspect the structure of the home. A novice house flipper should utilize expert guidance when assessing a potential house to flip in order to safeguard their investment.
In the current environment, goods and services are often mass marketing, making the consumer feel like everybody else. Look for a house with a solid foundation and unique character. Cookie-cutter homes are a dime a dozen. Investing in a house with distinctive craftsmanship, natural light, well proportioned rooms, and good bones is important when looking to flip.
If certain structural repairs need to be made — the roof needs replacement, the pool needs resurfacing, the HVAC systems needs replacing — you could be looking at writing a large check right out of the gate. Consult a knowledgeable realtor for recommendations on local home inspectors and experienced contractors.
How to Turn a Profit When Flipping a Colorado House
Flipping houses is much more than buying a house for below market value, making affordable upgrades, increasing the curb appeal, and listing on the market. 20% is the minimum profit you'll need to break even on loan and the costs of repairs or upgrades. Now, imagine you want to make a profit — which we're sure you do.
How much would you need to flip the house for in order to make this a viable source of income? Let's take a look at one of Colorado's hottest markets right now: Colorado Springs. The average home value is $292,000. Affordable when compared to the likes of Denver and Boulder, but definitely on the high end for this up and coming city.
You find a home listed for $250,000. It's close to downtown, with convenient access to restaurants, shops, and is zoned for good public schools. The lot is a bit larger than its neighbors' but the house hasn't been renovated since the early 90's and is in need of obvious aesthetic upgrades.
Just sticking to a remodel of the two bathrooms will cost you, on average, $6,500 per bathroom. Now, it can be done anywhere from $1,500 to $15,000 depending on the type of fixtures, tile, and renovations you or a licensed contractor do.
The kitchen is outdated but with a few surface level upgrades, it could seriously raise the value of your home. A professional grade grout cleaning will run around $450, but is essential to helping tiled areas, like the backsplash and floors, return to former glory and stay free of mold. Based on average costs in the Colorado Springs area, you'll replace the cabinets for around $2,673, get new countertops for $3,314, and apply fresh paint, which can vary anywhere from $30-300.
Additional curb-appeal related tasks like minor landscaping, painting, and pressure washing are valued on a more sweat-equity basis and won't break the bank but will certainly add value to the house.
With all of this in mind, it's important to utilize the 70% rule followed by many successful flippers. When deciding how much to spend on a home, flippers should pay no more than 70% of the after repair value of a property, minus the price of repairs.
Let's look at the investment property we covered above. The house is listed for $250,000. We already see that it's going to need around $19,467 worth of repairs, which we will round up to $20,000. The after-value repair of the property is $270,000 so by following the 70% rule, you should make an offer no higher than $169,000.
In Colorado Springs, the average amount of days to flip a home is 180, or around 6 months. However, the average gross profits from flips were $74,000, providing flippers with a 36% ROI.
Paying Cash vs. Taking Out a Loan
Cash is king in the game of flipping. If you purchase a home in cash, you can wait out slow markets, take your time with necessary repairs and negotiate for a better offer. You also won't be paying monthly interest on a loan, so your initial investment cost of the home remains constant.
However, if you don't have hundreds of thousands of dollars to invest up front in a home, which most of us don't, you can still successfully flip a house. A traditional mortgage loan takes a while to close and probably isn't your best bet when looking for money to purchase a flipper. Loans from private lenders are easier to utilize because of their flexibility.
Let's say you wanted to purchase the $250,000 Colorado Springs home. Your offer of $210,000 is accepted and you secure financing with a 5% interest rate. After repairs, you list the house and it stays on the market for 6 months. Here's what you stand to make:
Purchase loan: $210,000
Repairs: $20,000
Interest over 8 months: $4,438
Estimated closing costs: $8,000
Final Sale Price: $250,000
Gross Profit: $7,562 — that's a small return for 8 months worth of work.
5 Best Cities in Colorado for House Flippers in 2019
Fort Lupton
As Denver, Boulder, and Longmont continuously expand, the surrounding real estate markets will benefit from this growth. Fort Lupton saw a 38.9% increase in 2-bedroom home values. Values are expected to climb by another 6.1% through 2020.
Florissant
The average home value in this Colorado Springs outlier is $275,200 and is expected to increase by 5.6% over the next year. Colorado Springs is one of the fastest growing cities in Colorado currently, forcing locals and transplants to look outside the metro area for homes.
Bayfield
This area is recently on the rise and while home values are often above $300,000, they are expected to increase by 5.6% over the next year. The market is neutral currently favoring neither sellers nor buyers, making it a prime location for flippers as the majority of Colorado is a sellers' market. Last year, values grew at a slow rate of 1.9% but as Durango's popularity grows, this southwestern real estate market will as well.
Pueblo
This southern Colorado city is benefitting from a hot sellers' market and low home values, making it a perfect spot for real estate investors. The average home value is $168,400, up 15.2% over the last year. Projections show values continuing to climb by 9% over the next year. Flippers have seen an average of 54% gross ROI.
»FIND: Top Real Estate Agents in Pueblo
Canon City
The median sales price for Canon City is $185,000. Flippers saw an average gross profit of $74,500 and a 68% ROI.
Next Steps for Colorado House Flippers
House flipping is a solid way to invest and profit from real estate. However, using a local real estate agent, expert assessors, and paying cash can save you time and money. Listing with a flat-fee Clever Partner Agent will can save you thousands, increasing the profitability of your flip. Call Clever to see how a local Partner Agent could help you secure your first home to flip.
Related Articles
You May Also Like