Some realtors swear by buying real estate leads and others scoff at the suggestion, considering them a waste of time. So before you spend time, money, and energy into buying real estate leads, know both the pros and cons so you can decide for yourself.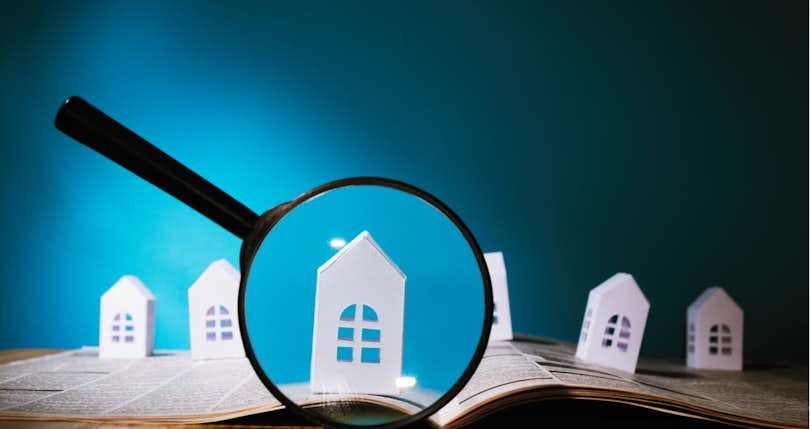 Buying real estate leads is a tempting option for many realtors. Finding new leads and clients using traditional real estate methods like cold calling, door-knocking, and general schmoozing, can be an exhausting, discouraging, and time-consuming process.
With paid leads, you skip a few steps and connect with an interested buyer or seller right away. That's the theory, anyway. Depending on the agent you ask, they may love the effortlessness of buying leads while others think it's a waste of time and money.
There are benefits and drawbacks to buying real estate leads and depending on your situation and where you're at in your real estate career, buying leads may offer a great opportunity or they may not be worth the effort.
To help you decide, here are the pros and cons of buying real estate leads.
What are the pros and cons of buying leads?
Learn more about why you should or shouldn't buy real estate leads.
The Pros of Buying Leads
Constant Stream of Leads
One of the biggest advantages of buying real estate leads, is that you'll see a consistent flow of new leads and potential clients. Finding new clients can be one of the most challenging and frustrating facets of the real estate business.
With paid leads, you can skip the cold calls and door-knocking. These leads are already interested in buying or selling giving you a better chance at converting them into clients and closing a sale.
Buying leads also introduces you to a wider circle of potential clients. With traditional methods like referrals, you're limiting the number of possible clients and cutting yourself off from a variety of demographics. Paid leads can open up doors and new sources of interested clients.
More Visibility
Nowadays, most people begin their real estate journey online. From searching houses to finding the right real estate agent, the internet is the go-to source, especially for the younger generation and millennials who are the dominating demographic in real estate.
By buying leads you're also paying for online advertising, marketing, and more exposure. You'll be able to introduce yourself to new markets and a wider pool of potential clients.
Another benefit with many lead generators is that you also get personalized IDX websites, CRM, sales funnel, consumer analytics, and automated follow-ups that make it effortless to cultivate and nurture leads.
Immediate Prospects
Buying leads can be especially beneficial if you're just starting out in the real estate business. As a new agent, finding new leads is difficult. You don't have an established presence in the market and your network and sphere of influence is all but nonexistent.
It can take a while to gain a great reputation and name recognition in a new market, but with paid leads, you don't have to wait for referrals. You have immediate leads to work with that will get your foot in the door and give you extensive sales experience.
The Cons of Buying Leads
Your Leads May Be Duds
Leads can be great, but only if they come from a qualified source. You'll want to do your research so you only buy from top-rated lead generators. It can be frustrating to spend time, energy, and money on something that's well, a dud.
Unfortunately, about 95% of potential leads don't pan out — you get negative responses from unqualified leads. Talk about discouraging.
To find a reputable lead generator, read online reviews, go on real estate forums, or ask other agents in your network for advice on which generators produce the best, legitimate leads.
Potential High Cost
Buying leads means you must work the cost into your budget. For more well-established agents, paying for leads may just be a drop in the bucket, but for agents just starting out or for those getting back into the game, purchasing leads can be a financial risk.
With many of the paid lead generators, you'll be paying both monthly and upfront costs with some asking for hundreds of dollars each month. And you'll be paying without the guarantee of acquiring a client or closing a sale at all.
Before you buy leads, you'll want to calculate the ROI on lead generators and if it's worth the cost. Also consider if the money you're spending on leads is the best use of your funds. Would your money be better spent towards creating a website, marketing materials, or buying an ad?
Competition
You're not the only real estate agent out there buying leads. You'll be facing competition with other agents in your area as you're all vying for the same leads and potential clients. Many of the leads are first come, first serve.
If you're not quick enough or have a system in place to handle incoming leads, you'll miss opportunities to other realtors. Even if you snag a lead, you'll still be competing against other agents as the potential client may still shop around realtors.
Getting a lead doesn't guarantee you'll land a client.
To help mitigate the competition, you can opt to attain leads exclusive to you. One way is through creating a personalized website that generates leads when interested clients visit or click on your site.
Another option is to work with companies who provide leads who are not shared, meaning the leads go exclusively to you and are not sold to other agents or brokerage firms. Keep in mind, services that create personal websites or offer exclusive leads may cost you more.
Clever Offers Great Leads with No Risk
Some of the major concerns of buying leads is the high cost without the guarantee of a verified lead. Clever takes away this worry. By becoming a Clever Partner Agent you'll receive qualified and highly vetted buyer and seller leads with no upfront cost.
You'll only pay a referral fee if a deal closes. If a lead doesn't pan out, you owe nothing. With Clever's leads you'll save time, energy, and money on marketing, advertising, and acquiring clients.
To learn how you can become a Partner Agent, contact Clever to learn more and start getting great leads with no risk or initial cost.
Related Articles
You May Also Like