Real estate commissions can eat up a big chunk of the profits from your home sale, but increasingly there are alternative ways to sell that will save you money. But are they worth the extra time and effort?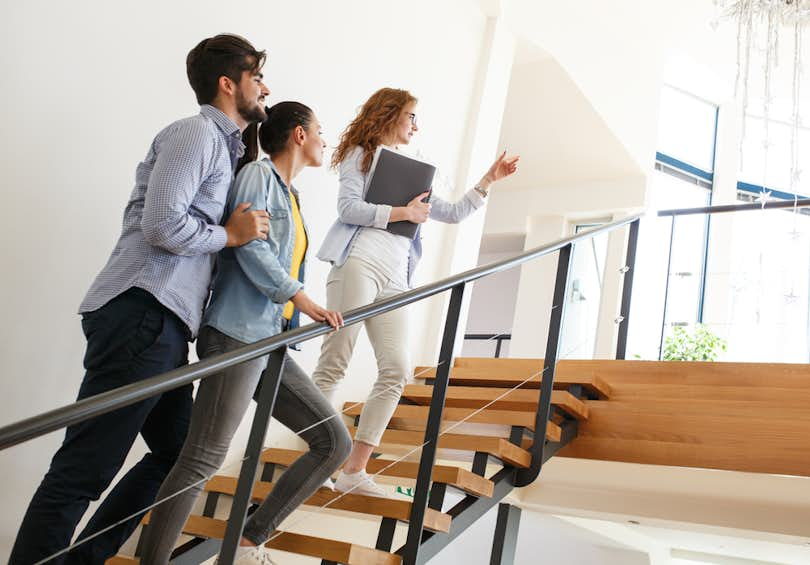 You just sold your house after receiving a thrilling offer. The final sale price is how much money you're going to receive, right? Well, not quite. Typically, sellers are responsible for paying real estate commission out of their proceeds, which averages 6% of that final sale price. Considering the median home value in the U.S. is $231,000, that comes to a nearly $14,000 payout to the agents involved.
That's a big chunk of change. And what, exactly, are you getting for that fourteen grand? In some situations, you might be getting a lot for your money. In hot markets, a skilled listing agent can orchestrate a bidding war that drives your sale price far above the list price. And if you have a unique or big-ticket property, a canny buyer's agent who brings in a motivated, qualified buyer more than earns their commission.
But there are also many cases where an average home hits the market and, after a few weeks or months, sells for the list price, or below, with no real hiccups or snags. In those cases, you could argue that 6% is a very high price to pay — maybe too high.
A Strangely Persistent Inefficiency
A lot of people think 6% might be too high, and not just disgruntled sellers. A researcher at the University of Chicago studied the real estate industry and concluded that agents and brokers cause "social waste" of a staggering $8 billion a year through inefficiency and overcharging.
But in an era of innovation and hyper efficiency, when companies from Netflix to Uber have reinvented old-line industries for the instant gratification era, the real estate sales industry and its stodgy old commission model has proved surprisingly resistant to change. A survey from the National Association of Realtors found that while 50% of home buyers now find their homes online, without help from an agent, 87% of buyers retain an agent for the purchase. The internet has made it easier to look at houses, but not easier to buy them. Or cheaper, either; from 1991 to 2016, commissions barely declined at all, from 6.1% to 5.1%, with most of that decline coming from very high-end properties.
Some experts think the durability of the 6% commission might be the result of simple collusion or price-fixing. The federal government thought so too, and investigated the real estate brokerage industry for possible violations of antitrust law back in the early 1980s. In a way, the competitive, blind nature of a home sale is ripe for inefficiency; the buyer can be told, don't worry about the commission, the seller pays it, and the seller can be told, don't worry about the commission, I'll drive up the sale price to cover it. In this scenario, no one benefits except the agent.
But while the 6% commission hasn't gone the way of Blockbuster Video (yet), there are ways you can save yourself some money on that home sale.
FSBO
FSBO stands for "for sale by owner," which is self-explanatory. Most FSBO sellers think they'll get out of paying commission by going the solo route, but many of them don't realize they'll still have to pay the buyer's agent 3%.
Still, a 50% discount is nothing to scoff at, but a FSBO sale is harder than many sellers realize.
In fact, only 8% of sellers end up using FSBO listings, and of those sellers, 36% eventually give up and hire an agent anyway. Why? Well, because selling a house is hard. Staging a home, taking professional-quality photos, and properly marketing the home is a lot of work, and doing it with an amateur's knowledge of the local market is going to make it very difficult to get the word out about your home. It's no wonder that, according to the National Association of Realtors, FSBO listings sold for a median price of $160,000, while agent-assisted homes sold for $250,000.
Will you save on commission by using a FSBO listing? Yes. But there's a good chance you'll lose far more money than you save. Still, if you're a rugged, go-it-alone type, a FSBO listing might be the way to go.
Flat Fee MLS
A flat-fee MLS service will list your home on the multiple listing service, or MLS, for a flat fee, and… well, that's it. But don't underestimate how valuable this service can be. Getting your home on the MLS will accomplish a lot of the marketing and visibility that you'll need if you aren't tapping into an agent. Having your home on the MLS will attract a lot of eyeballs, such as buyer's agents who can bring clients to your home if it meets their needs.
However, those same buyer's agents might also be attracted to the fact that there's no listing agent to sit down and negotiate with. That's a nice way of saying that they'll probably see an owner-seller as an easy mark. After all, they've likely negotiated dozens of home sales, while this is probably the seller's first time.
While sellers who use flat-fee MLS services will still have to do their own staging, photography, open houses, and negotiations, the MLS listing will at least get the word out. This can be a sort of compromise between the totally unassisted FSBO listing, and the traditional agent-assisted sale. A flat-fee MLS service usually costs around $100, though prices can range up to $500.
Discount Realtors
Discount realtors offer a full-service agent-assisted sale at a lower price, usually a flat fee instead of a percentage-based commission. Some discount brokers, like Redfin, are able to offer sellers a big discount because their agents are salaried employees, instead of independent contractors working for commission. Other companies, like Clever Real Estate, build up a national network of agents, and pass them vetted, high-quality leads. Although these discount agents make less money on the sales, they also take less time and effort, so the agents can make up the financial hit, and then some, in volume.
How Real Estate Commission is Changing
Commissions are coming down, though at a snail's pace of only 1% since 1991. But there are tremendous pressures on the system that could eliminate real estate commissions sooner than you think.
Discount brokers are offering sellers the same experience as an agent-assisted sale, for much less money, and the leading discount brokerages have seen explosive growth over the past half-decade. And iBuyers are remaking the real estate industry by quickly and efficiently buying homes directly from sellers and, increasingly, selling them to big institutional investors.
More ominously, there's a lawsuit that was filed earlier this year accusing the National Association of Realtors and some of the country's largest brokerages of colluding, in violation of federal antitrust laws, to prop up the commission system. If it sounds like a long shot, consider that two of the law firms spearheading the suits were also behind the $206 billion settlement that decimated the tobacco industry, and another landmark case that successfully accused Apple of monopolizing the e-book market. If this lawsuit succeeds, the 6% commission could disappear almost literally overnight.
But whatever happens, we famously live in an era of disruption. The 6% commission is equivalent to the taxi industry; how long can it really be before an Uber comes along?