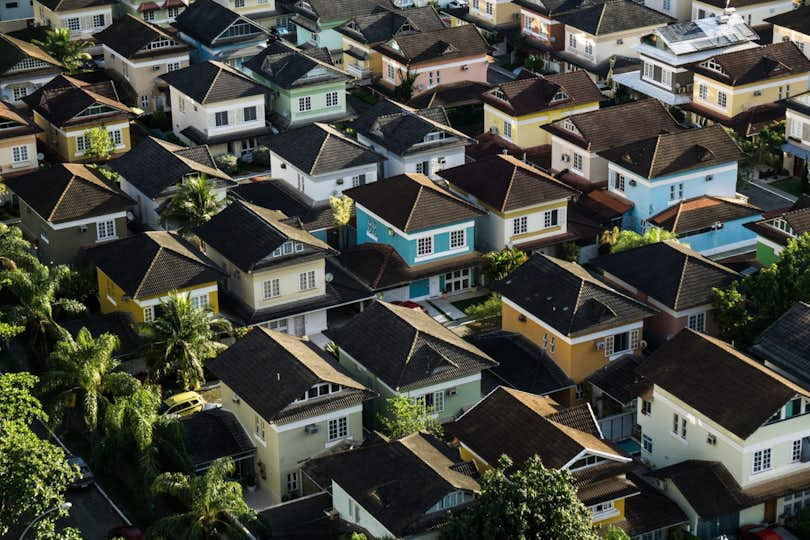 You've likely heard about house flipping. There are plenty of shows on HGTV about buying a property that needs a little love and completely turning it around for a profit. These days, most people know, at least generally, how house flipping works.
However, what about real estate wholesaling? You might not be as familiar with that term.
But that's where we come in. We're here to give you a primer on this new form business that real estate investors are scrambling to be a part of.
Who knows? You just might join in!
What is real estate wholesaling?
The concept of real estate wholesaling is actually fairly easy to understand.
Essentially, it works like the Costco of buying houses. Costco produces its inventory in such large numbers that it is able to sell that inventory at competitive prices and still make a profit.
Real estate wholesaling, as an investment strategy, functions in essentially the same way. Successful wholesalers are able to generate income by purchasing large amounts of properties and then selling their high quantity of inventory for a profit.
The Goal of Real Estate Wholesaling
The typical goals of wholesale companies or individuals are the same as any other business goal: to make money.
However, the secondary goal is to collect as many low-cost, low-maintenance properties as possible. Then, while expending minimal effort, resell those properties for profit.
How does real estate wholesaling work?
Real estate wholesale deals function much like flipping a house—but with significantly less involvement from the original purchaser.
The main idea is to purchase as many properties (usually clustered together) for as small of an amount as possible. Then, you sell these properties at a profit to another buyer—typically as a set.
Potential buyers typically do this by specifically targeting discounted or undervalued properties. This could be because of the properties' locations, a downturn in the market, or something about their build.
Then, these buyers then turn around and sell these houses to rehabbers (house flippers) or rental property investors. The difference between these two types of secondary buyers is that one will fix up the house to rent and the other to sell.
Overall, there are many different strategies and ways to be successful at wholesaling. Some wholesalers flip their properties to regular retail buyers—people who plan to resell, rent, or live in the home. Other wholesalers choose to focus on bulk portfolio deals.
How to Find Wholesale Properties
Finding wholesale properties does not have to be difficult. Whether you are a real estate investor yourself, or simply looking for a fixer-upper to call your own, these real estate deals are not as hidden as say, a pocket listing.
There are many wholesale companies that put together exclusive deals for investors. They also simply serve as a way to advertise that these properties are available for purchase.
You can also check out the following resources:
Bank REOs
Craigslist
Foreclosure auctions
Newspaper ads
Social media
The MLS
However, the easiest way to find great wholesale properties is just to work with a seasoned Realtor. Your real estate agent will have the connections needed in the industry to seek out and located the wholesale properties you are interested in purchasing.
Especially since agents that work with firms like Clever only charge an affordable flat fee for their services, it makes total sense not to go at it alone.
🏡 Sell or Buy a Home with Clever and Save Thousands!
Enter your zip code to see if Clever has a partner agent in your area!
How do wholesalers finance their work?
Sometimes, real estate wholesalers will buy and sell properties for cash. This is the most common way to do things. However, sometimes they will use other short-term financing options like lines of credit, hard money, or transactional funding to finance their real estate transactions.
Other wholesalers do not use money at all. They simply focus on securing and assigning various purchase contracts. To people working in the real estate industry, this practice is sometimes known as "flipping contracts." This means that once a house is under contract, the wholesaler is able to transfer it to the new buyer—for a fee, of course.
Wholesaling vs. House Flipping
Wholesaling is a little different from regular house flipping.
This is because if the wholesaler (the original buyer) decides to make any changes to the house, those changes will be small and cosmetic.
These small changes are called "pre-habbing," which is basically a fun way of saying getting the house ready for rehab. Other than this, these buyers tend to purchase and sell homes as is. The second buyer (who buys FROM the wholesaler) is typically the one who will invest the time and effort into flipping the house.
Real Estate Wholesaling Benefits
There are a few main reasons investors choose to get involved:
It is one of the easiest real estate strategies to learn.
The process is quick—and so is payday.
You don't have to rely on contractors for profit.
You hold the house for a short amount of time, reducing risks and costs.
There's big potential for high-profit margins.
It's a strategy that works in up and down markets.
As you can see there are many benefits to wholesaling once you learn the process and get rolling!
Real Estate Wholesaling Risks
As with any investment opportunity, there is always the risk of it all falling apart. Here are the great risks to real estate wholesalers:
No guaranteed income
Deal failure
Market instability
In order to make an income, you have to hustle. While there is potential for great growth and financial success, it certainly will not be achieved without a certain amount of setbacks and failures.
Is real estate wholesaling legal?
Remember, this advice about the legality of wholesaling is to be taken as just that: general advice. We can't advise you on the specifics of your situation and will always encourage you to check in with a lawyer about the specific laws that apply to you.
With that said, if done properly, wholesaling is completely legal!
Do you need a real estate license to participate in wholesaling?
Real estate wholesaling does not require a real estate license! This is because you do not need a license to buy or sell any property that you have an equitable interest in. This interest can be a contractual interest (i.e., you have the property under a purchase contract) or you actually own the property or have its title.
Needing a license for wholesaling would be akin to needing a license for selling your own house—what a hassle that would be!
How much money can you make through real estate wholesaling?
It is possible to make a livable salary through real estate wholesaling. The amount of money you can make does not have a cap on it.
However, it heavily depends on several things: Things like the availability of product and buyers in your current market. Things like how much the average home is selling for in your current market—and how many "less than desirable" homes are currently available.
If you are smart about it and willing to work at building your business, the income is there for you to make!
Related Articles
You May Also Like