So, you've decided to sell your home and are looking to turn a great profit, except you're selling in a buyer's market. Don't balk at the challenge, there are tons of ways to save money while selling in a buyer's market and we've got you covered with a few that will make your wallet happy.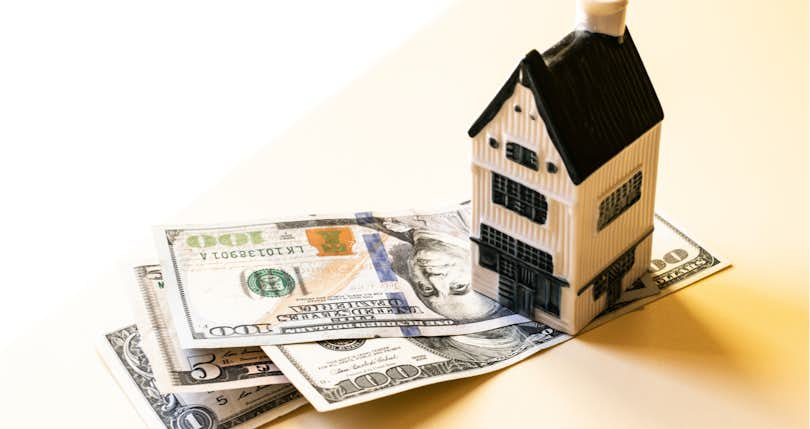 Selling a home in a buyer's market is not impossible. Saving money while selling a home in a buyer's market? That's a bit more difficult. Of course, there are major tips and tricks when it comes to making a great profit on your home sale, but the rules are a bit different in a buyer's market.
Your home will face a lot more competition and buyers are getting pickier, they know what they want and you'll have to work to convince them that what they want is your home. So, how can you achieve this without spending big bucks? Don't worry you've got options.
One of the biggest tickets to success is connecting with a real estate agent who will have your back. The right agent will find you cost-saving measures every step of the way.
Here are some of the most inexpensive ways to sell in a buyers market.
JUMP TO SECTION
Do the Minor Work Yourself
One of the best ways to save money when selling your home is to do all of the minor work on your own. While it is possible to hire a professional, many tasks like repainting, touching up walls, and making small repairs can be done by the home seller. Renting tools and equipment are much less costly than paying for labor.
You don't have to be an expert to paint a wall, but it is a good idea to pick a neutral color and do a small spot first to get the hang of it. Replacing cabinet handles, changing light bulbs, doing a deep clean, and fixing leaky pipes are all maintenance tasks that the home seller can handle.
One drawback of this approach is that it will take time. Doing repairs on your own can delay the home selling process if you want to sell more quickly. Not to mention, in the event that you unintentionally break something when attempting to repair it, you may be forced to call a professional to fix it.
Sell to a We Buy Houses for Cash Company
If you're in a buyer's market and the buyers simply aren't biting, that doesn't mean that your home won't ever sell. "We Buy Houses for Cash" companies have cropped up across the nation, promising to buy your home fast and for a good price. These are great options for people who have inherited property from a deceased relative or who need to sell quickly for other reasons.
However, the offers that most sellers receive are a fraction of the price that they could have gotten selling their home via other channels. If you are in a pinch and need to sell your home, then this is a good option. In any other case, sellers should heavily consider the profit loss they are likely to experience when selling to a "We Buy Houses for Cash" company.
Want to save money selling your home?
A Clever Partner Agent offer their full services for a flat fee.
Price Your Home to Sell
The hardest thing about selling in a buyer's market is standing out in an oversaturated market. One way that buyers can help their homes beat out the competition is to price their homes competitively. Potential buyers are often drawn to a great deal on a home, even if it needs a bit of TLC.
Unfortunately, competitive prices can sometimes mean reducing the price of your home, which can cut into your profit margin. However, on a home that needs work, accounting for the costs of repairs in your listing price can give buyers more incentive to buy your home for cheap and invest in repairs.
Sell Your Home Using a Listing Service
This is one of the cheapest options on the list, meaning that it will certainly save you money, but may not net you the best results. Listing services allow home sellers to forego the aid of a professional real estate agent and list their homes on an MLS for a fee. While this fee will likely be lower than the costs of a full-service real estate agent, you get what you pay for.
A buyer's market is not the best time to sell your home using a listing service. Buyers have options and time in a buyer's market, meaning that they will take their time to find the best deal and the best home. If your home doesn't make a good first impression they will simply skip over it without a second glance.
Work with a Flat-Fee Real Estate Agent
If you are looking for the best way to ensure that you benefit from the expertise of a real estate agent and the money saving strategies of a savvy home seller, then a flat-fee real estate agent is the way to go.
Flat-fee real estate agents are professional licensed agents who work for a flat-fee that is generally lower than the industry average.
A full-service real estate agent is one of the most invaluable resources when selling your home. Their knowledge of the local market and innovative selling techniques will have buyers flocking to your home. A talented agent will ensure that your home is properly staged, professionally photographed, and listed on top sites.
Clever Partner Agents are full-service real estate agents who work for 1.5% of your home's sale price if your home sells for $350,000 or more. Partner Agents have years of successful home sales and happy clients behind them, they know what it takes to sell in a buyer's market.
Interested in selling your home with a Partner Agent? Contact Clever to get matched with a Partner Agent today.
Related Articles
You May Also Like