Tarbell Realtors is a well-established real estate company that has been around for three generations. Now that it's been bought out by Berkshire Hathaway HomeServices, is the level of service the same? Here's what we know about Tarbell Realtors today.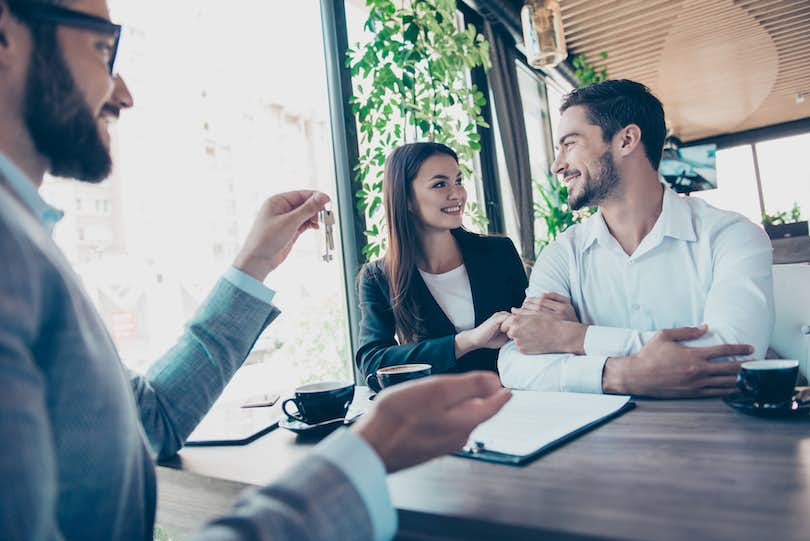 Tarbell Realtors was a well-established, family-owned real estate company servicing major counties in Southern California until it was bought out by Berkshire Hathaway, a multinational conglomerate holding company headquartered in Omaha, Nebraska.
Tarbell was known for providing full-service agents for real estate transactions, as well as property management services, relocation services, and real estate agent training courses.
While Berkshire Hathaway promised to carry on Tarbell Realtors' 90-year legacy of real estate excellence in Southern California, it's still uncertain whether this new Berkshire Hathaway HomeServices franchise will live up to its predecessor's legacy.
When you're choosing an agent to sell what could be your biggest asset in Southern California, it pays to choose wisely by doing your research and interviewing as many individual realtors as you can. This will help you confidently work with the agent who meets all your needs and expectations.
> Start interviewing top agents in California!
If you're selling your Southern California home and considering Tarbell Realtors now that it's part of Berkshire Hathaway, here's what you need to know.
What is Tarbell Realtors?
Tarbell Realtors was California's largest family-owned, full-service real estate company — established over 90 years ago in 1926. Its focus was on the Southern California market with offices in L.A., Riverside, San Bernardino, and Orange Counties.
With a strong foothold in the Southern California real estate scene, Tarbell had its own advertising agency and specialized in award-winning marketing ads with publications in many local newspapers. But it struggled to adapt to the digital technology that was disrupting the real estate market.
Tarbell also handled full-service property management, as well as owner-managed property and vacation rentals. Its special luxury homes division, Preferred Properties service, offered extra services to those selling or buying distinctive high-end properties in Southern California.
While Berkshire Hathaway has its own version of luxury specialists handling its Berkshire Hathaway HomeServices Luxury Collection, it's unclear how much of Tarbell's services were incorporated.
What services does Tarbell Realtors offer?
Now part of Berkshire Hathaway, Tarbell Realtors offer the same services as other Berkshire Hathaway agents. Berkshire Hathaway HomeServices offers a free Home Value Report based upon real-time data. The franchise will do a Competitive Market Analysis (CMA), assist with staging and preparation, and interpret the results of inspections and disclosures.
Berkshire Hathaway HomeServices advertises a seamless transaction, accurate pricing, professional marketing, and negotiations. It states agents are local market experts who have access to more information than most agents.
How much does Tarbell Realtors charge?
Sellers who work with Berkshire Hathaway agents should expect to pay the full-service rate of 6%.
While you may be able to negotiate with Berkshire Hathaway agents for a lower commission rate, its reviews on Glassdoor by former agents point to a fairly high commission split with the brokerage. This means that agents have to pay a larger percentage of their commission to their broker and may not be in a position to negotiate on fees.
Make sure your agent matches all your needs.
Start interviewing top, local agents and find the best match for you.
Pros of Tarbell Realtors
A well-established, full-service real estate firm in the Southern California market.
Luxury services for those selling distinctive luxury properties in a high-end market.
Professional marketing services and a history award-winning advertising (though it's unclear whether Berkshire Hathaway will continue this tradition).
Cons of Tarbell Realtors
Limited service area in just Southern California
Most likely a full commission rate.
A high commission split with a broker means that agents are less likely to negotiate fees.
Tarbell Realtors Reviews
Tarbell's previous reviews on Yelp are varied as they are sorted by Tarbell's various office locations. They range from 1-star to 5-stars. There doesn't appear to be any responses from Tarbell to its negative reviews.
Berkshire Hathaway's reviews in Southern California are similarly varied.
It's important to keep in mind that Tarbell was a large real estate broker with many different realtors working in a variety of Southern California locations. Though, according to the Orange County Register, the Tarbell agents stayed on after the Berkshire Hathaway acquisition, we are still talking about 1,000 different agents, who will all have unique skills and ways of approaching home selling.
When searching for a realtor to sell your home, it's important to look beyond the brokerage branding and focus on the individual agents themselves. Make sure you interview as many agents as possible and check that their personalities and processes align with your needs.
Work With a Top Agent and Save
Tarbell was a well-established firm that provided full-service realtors to sell your house — and many may have been excellent agents. Now part of the huge brokerage, Berkshire Hathaway, it's possible Tarbell Realtors have less freedom to work for a discounted rate.
You will likely pay full commission rates whether the agent has years of experience, or not. If you want to make certain that you work with an expert agent in their local market and save money on commission, Clever can help!
Clever carefully vets agents from top brokerages in California based on their performance and experience. And Clever has already negotiated a lower listing commission with them of 1.5%. This guarantees you savings and a high level of service.
Plus, we'll provide you with as many free consultations until you find the right agent for you.
> Start interviewing top agents in Southern California today!