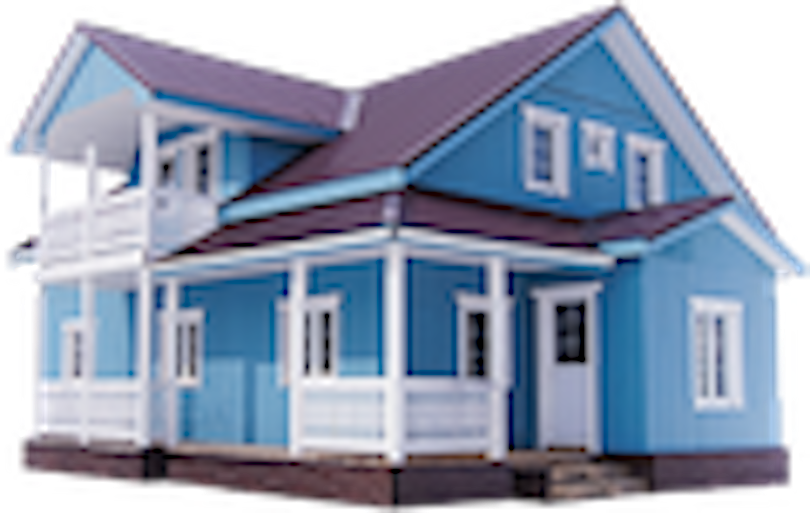 In light of the Coronavirus and its immediate and dramatic impact on the economy, you may be wondering if you should keep your home as a rental property or sell it now.
The short answer is, it depends on your situation. For some, there could be an opportunity to hang on to their home as a buy-and-hold investment property, while others may be better off selling it and reinvesting the money. Here are 10 questions to help you decide which option is best for you.
Consider the following questions to help guide your decisions.
1 - How Much Did You Pay for Your Home?
First, ask yourself how much you originally paid for your home. For example, if you purchased your house for $300k and today it's only worth $250k, then now might not be the best time to sell. On the other hand, let's say you bought it for the same price ($300k) and now it's worth $350k. That amount of money could be reason enough to sell your home instead of renting it out. Before you make that decision, let's discuss how to most accurately determine your home's current value.
2 - What is Your Home's Current Value?
For a quick and easy way to get an idea of what your house might be worth, check out how much recently sold properties went for in your neighborhood on Zillow or Trulia. But don't stop there--because every home is unique and thus, valued differently, you or your real estate agent should do a comparative market analysis or CMA.
A CMA is a great tool to help you understand the current housing market, know the prices of properties similar to yours and more accurately price your home. Things are changing rapidly, so your local real estate agent will be able to help you stay on top of those changes. Make sure the agent you choose had experience selling homes in 2008 so they understand how quickly a market can change.
Remember, there are a lot of factors to evaluate like, lot size, square footage, neighborhood, when the house was built, if any improvements have been made and how close it's located to amenities. Each of these factors should be considered when performing a CMA on your home.
3 - How Much Can You Rent Your House For?
If the real estate market is down in your area, and making any money selling your house right now is unlikely, renting it out may be a great option until the market improves.
You can find out about average rents for similar properties in your area on Zillow or Trulia (just like home values) to get a rental price range. You can also try Rentometer.com, which offers a free estimator tool.
Keep in mind that with the changing economy, rents could also change, depending on job growth or job losses in the area. It's also important to have at least 6 months reserves in place, in case your property is vacant for longer than you expected, or in the case that your tenant can't pay the rent and has to be evicted. It's also very important to understand eviction laws in your area, which tend to change during an economic crisis.
4 - Can You Afford to Keep Your House?
It's time to re-evaluate your finances, given the changing economy. After running some rough numbers, you should have a pretty good grasp on whether keeping the home to rent out is even an option. If you choose to keep the house, can you afford to buy or rent elsewhere? How much equity do you currently have in the property and does it make sense to refinance? Do you have enough savings in the bank to cover at least six mortgage payments in case the rental property is vacant for a few months or you are forced to evict a tenant?
You shouldn't have to dive too far into the numbers to see if it's even a possibility to hang on to the home as a rental.
5 - Do You Have at Least a Down Payment for Your Next Home?
This question falls under affordability. If you don't have enough money to cover a down payment on your next home, it's probably not wise to keep the property as a rental. That is, unless you don't plan to buy another home and rent instead, while collecting rental income from your previous residence.
There are ways to refinance in order to take equity out of your current home, and use that money to purchase another. Since mortgage interest rates are low, this may be a great time to refinance and possibly even lower the mortgage payment every month.
6 - Is It a Good Time to Sell?
There are two types of real estate markets: a buyers market and a sellers market. A good time to sell a home is obviously during a seller's market. This occurs when there aren't many homes listed for sale, but they are still selling rapidly.
For example, if a housing market has low inventory, but a high volume of buyers it's a great time to sell. If you sell your house during a down or buyers market, you will likely lose money.
Timing the real estate market, or any market, can be difficult because it's constantly fluctuating. However, it's fairly easy to spot a buyers vs sellers market and decide if it's the best time to sell or rent out. One metric to look at is the Days on Market (DOM) to see how long it's taking for similar homes to sell.
7 - Will You Be the Landlord or Hire a Property Manager?
Are you willing and have the time and patience to be a landlord? If the property is out-of-state, you'll need to hire an extremely reliable property manager. But if the property is local and you plan to manage it yourself, make sure you know what you're getting into. Being a landlord comes with a lot of responsibilities and it's your job to stay on top of them.
For example, as a landlord you'll need to know how to accurately calculate rental property expenses and repairs (both expected and unexpected). Additional costs may include rental property insurance, commissions, HOA and property management fees (if applicable). You'll also need to know state and local rental laws and have a good understanding of Fair Housing Laws. Otherwise, you could be held liable for failing to adhere to these laws.
In other words, having a good property manager (whether that's you or someone else) can literally be the difference between a rental property making or losing money every month. Keep in mind that property managers generally charge 8-10% of collected rents.
8 - Are Rents Rising in the Area?
There are a few reasons why rents have been rising so fast across the country. Some of these include: low inventory coupled with increasing demand for affordable rental housing from both Millennials and Baby Boomers. However, we have no idea if this trend will continue given the current economic climate.
9 - Is There Long-Term Cash Flow Potential?
When you sell your home, that's it. You no longer have the ability to make more money from it. Renting your house, on the other hand, opens up the potential for a long-term income-producing asset. And, if your house continues to appreciate, you may want to reconsider selling and keep it for a rental property.
10 - Are You Prepared For Taxes?
If you decide to sell your home, ideally you'd walk away with a significant amount of money and avoid the burden of two homes. As long as the house has been your primary residence for two of the last five years, the IRS allows you to exclude up to $250,000 (single) or up to $500,000 (married) in profit on capital gains tax.
If you choose to rent your home for three years or more, it will no longer be considered your primary residence. This means that when you decide to sell the property, any profit made is subject to a capital gains tax.
Lastly, any income you make from your rental property is subject to rental income taxes. You'll be taxed at your ordinary tax rate, however there are certain expenses you can write off.
Last Thought
Deciding if you should sell your house or rent it out is a big decision and not one that should be taken lightly. However, answering these 10 questions is a great way to evaluate your options and make a smart, informed decision. If you decide to keep your house and rent it out as an investment property, it may be just the thing to help you start building wealth and financial freedom through real estate!
Related links