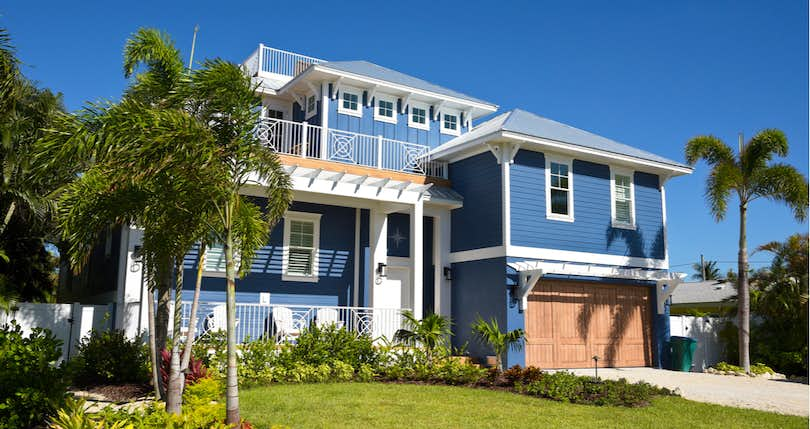 Vacation rentals have been around for some time and long been popular in Europe. VRBO (Vacation Rental By Owner) was started in 1995, with the platform making it easier for owners to connect with potential renters. AirBNB came on the scene in 2008 and made the concept more popular in the United States. What started as a way for those with a second home or mother-in-law house to add a little income, quickly became a lucrative business model for real estate investors. Some saw more than double the monthly income by offering a property as a short-term vacation rental instead a long-term rental.
The COVID-19 pandemic has affected nearly every industry, but particularly travel and tourism — including vacation rentals. Those who have overleveraged — meaning they're carrying large amounts of debt on each property — may find themselves unable to stay in the game and losing money by the month from a lack of renters. But, there are also some pros to buying into vacation rentals. Let's explore both sides.
The pros
Lucrative cash flow in the right markets
The biggest perk to buying and renting vacation properties is the extra cash flow. In high-tourism areas where travelers like to stay downtown — and hotel prices can be steep — vacation rental owners can especially cash in. While AirBNB hosts make around $900 a month on average, these top markets can generate four times that or more.
Some investors even rent long-term rental properties and then use rental arbitrage to re-rent them on sites like AirBNB to make a profit. If the amount of money made by listing on a vacation rental site is more than their monthly rent, they're in the clear and making money by investing nothing. Of course, this hasn't been nearly as successful in the time of COVID.
Enjoy your own vacation time at the property
Another benefit goes back to the roots of the model. By owning vacation rental properties in various areas, you can visit them anytime you want for a low-cost vacation and a year-round moneymaker. Many investors purchase these properties in areas they frequently visit for leisure and use them whenever they wish.
Have a retirement home or nest egg
Those who invest in just one short-term rental may do so with the intention of eventually retiring in the home. Depending on when you start, you may have a significant portion of the mortgage paid off by the time you're ready to quit your job and retire. This provides a nice bonus to your retirement account and you can move seamlessly without the extra effort of finding your dream home since you've already found it — and furnished it!
Foreclosures may result in more inventory at lower prices
If you haven't yet invested in the vacation rental market, now may be the time. With many owners over-leveraged, owing on mortgages, and losing bookings as a result of COVID-19, they may be facing foreclosure or looking to offload some properties quickly to get back on track. This presents new investors with easy (and potentially cheap) entrance into the market.
The cons
Seasonal cash flow
While long-term rentals bring a steady, reliable flow of income month after month, short-term rentals are highly seasonal. While you may have scattered bookings during the off-season, a bulk of your income will come during the tourist season — whether that's summer for a rental near the beach, or fall for a college football town. If you structure your pricing and pay close attention to your expenses, this may not be an issue.
Even more risky in light of COVID-19
The pandemic is likely to continue to affect the tourism industry and people moving around in general for another several months, if not until a vaccine is found. By entering the market now, you may be capitalizing on over-leveraged owners, but you're also taking on a lot of risk. It may be wise to purchase properties in high-tourism areas that could easily be converted into long-term rentals and keeping furnishings conservative, so as not to invest too much.
Requires a lot of management
The key difference between long-term rentals and vacation rentals is the amount of day-to-day logistics. A long-term renter may call you every several months for a simple leaky pipe or other minor repair. If your short-term rental is booming, you'll either need to clean and "flip" your unit every couple days or hire someone else to do it — and still manage them and their expenses. Vacation rentals are more hands-on and while there is potential to make more, the trade off is investing more time, energy and money to manage and host guests that change every several days.
Bottom Line
While short-term vacation home rentals have long been a steady source of income for investors, it has become more risky in light of COVID-19. It will be some time before the tourism industry fully recovers — if ever. While some may get out of the game and convert their short-term properties to long term, the number of potential renters is also severely diminished. You may be safe to invest if you do so smartly — i.e. don't overleverage — and make sure your properties are easily converted to long-term if another wave of the virus develops.
You can run the numbers with our rental calculator to determine the true costs of buying and selling a rental property.
Related links