Many times, investors want to buy properties to resell them or turn them into rentals. If an investor approaches you to purchase your home or you've considered seeking this option, there are six things you should consider before sealing the deal.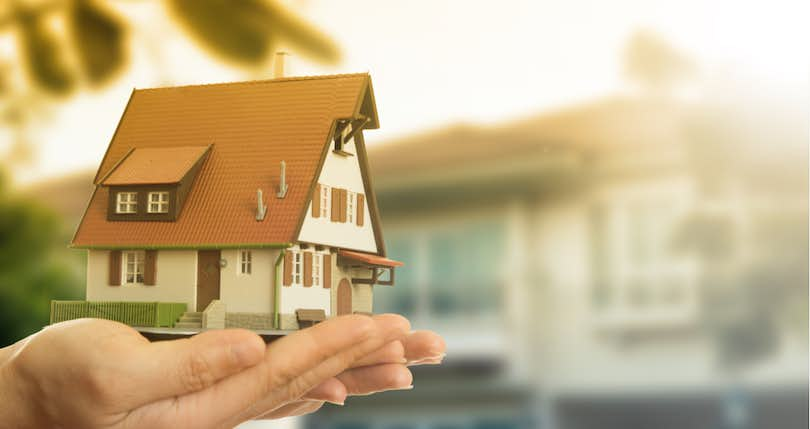 Selling your house to a real estate investor can be a great option. Some of the benefits include a fast closing time, no need to extensively stage your home, and the ability to sell your home in "as is" condition.
However, there are also inherent risks in selling to an investor, and it's important to look at those risks and consider them before making any final decisions. While you might need to sell your home quickly, never sacrifice legitimacy and a successful transaction for speed.
Having a real estate agent on your side to help you negotiate for the best deal is essential. They'll be your experienced guide through the whole process.
Whether you've been approached by an investor or you've thought about seeking one out to sell your home quickly, consider the following six things before you make a move.
Investors Don't Need Licenses
When you sell to a typical buyer who is represented by a real estate agent, that agent is licensed. They have to be by law. With that licensure comes legal backing, regulations that have to be followed, and built-in security when it comes to knowing you're dealing with a professional.
That isn't the case with investors. In fact, investors represent themselves and aren't required to be licensed at all. They can be companies, individuals, representatives of corporations, or just some guy who claims to be an investor. You wouldn't be able to tell the difference in most cases because you can't ask for a license or look up the investor's credentials.
This doesn't mean that every investor is a scam artist, but it is worth remembering they have very little oversight.
Scams Are Prevalent
Speaking of scam artists, it's very difficult to know when you're selling to a legitimate investor and when you're selling to someone who doesn't have your best interest at heart. Real estate scams are abundant, unfortunately, and it's often hard for people who aren't in the real estate profession to tell when they're being taken advantage of.
Thoroughly research every potential investor you're considering selling to before you make any agreements.
Thinking about selling to an investor?
A Clever Partner Agent will protect your interests during the process.
You May Sell for Too Little
Another issue with selling to an investor is that you'll often wind up selling your home for well under fair market value.
While there are times when it makes sense to sell for less, be sure to consult a real estate agent for advice and consider all your available options before you undervalue your home.
Avoid "We Buy Houses for Cash" Companies
There are several companies that seem like a great deal. They'll come to your home once, take a look around, make you a cash offer, and voila, your house is sold.
The issue with these companies is that they almost always rip you off, buy your house for far less than it's worth, and resell it for a profit. And there's nothing illegal about it.
We Buy Ugly Houses is just one of many companies that conducts this kind of business, and you should avoid all companies who claim to buy your house on the spot for cash. Amid the scams that exist in the real estate investment industry, a large portion of them live in this area of the business.
What Are You Missing?
One of the biggest and most telling questions you should ask is "Why does this person think my house is a good deal?"
If an investor is willing to invest in your home, it probably means they know they can make a profit off it. If that's the case, maybe it's worth it to hire a real estate agent and make that profit yourself.
Even if you're on a strict timeline, you can typically sell your home for more money and less risk by using a real estate agent.
Consult with a Realtor
Regardless of whether you end up selling to an investor, it's always worth it to hire your own real estate agent to consult with. An experienced, local listing agent will walk you through the entire process, let you know if you're getting a good deal or not, and protect your financial well being.
Just because an investor doesn't have to be licensed or use a realtor doesn't mean you should skip out on consulting with a professional of your own.
Clever Partner Agents will sell a Clever client's home for a flat fee of $3,500 or 1.5% if the home sells for more than $350,000. That's a huge saving over using a traditional agent.
What's more, Clever Partner Agents are full-service agents that are verified top performers in their local markets, and you won't pay a dime unless and until your home sells.
If you need to sell your house fast and you've been considering selling to an investor, contact Clever for a no-obligation consultation at no cost to you first. We'll put you in touch with a local Partner Agent who can help ensure you're making the right choice and protecting yourself from scams.
Related Articles
You May Also Like