The COVID-19 pandemic will likely project the United States into a newfound buyer's market. This means you'll need to pivot your strategies for selling your home. Here are some tactics to use to make sure you'll be ready to attract buyers and sell your home post-COVID.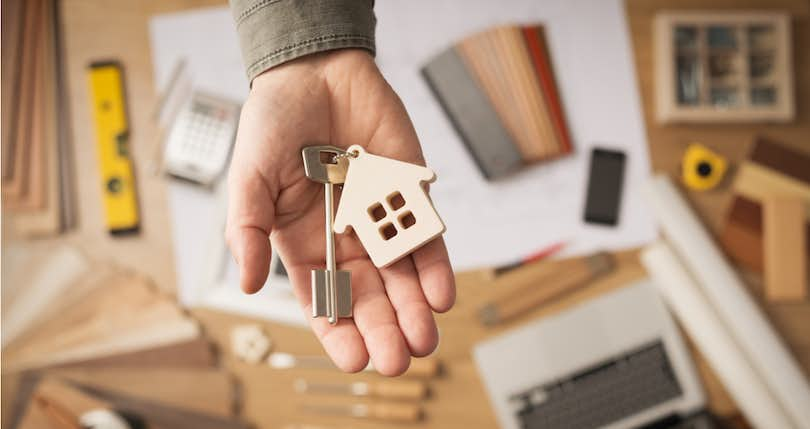 As the COVID-19 pandemic begins to subside, you may find ourselves in a buyer's market. Once shelter-in-place mandates are lifted and people begin to feel comfortable venturing out and spending money, there will be a spike in available inventory of homes. Many home sellers pulled their listings because of the pandemic, and those who held off during the worst of the virus will likely now relist. Plus, some homeowners may look to downsize after having lost their job or dipped into savings.
However, many buyers who were ready to purchase pre-COVID may no longer be able to afford a new home due to being laid off or dipping into savings — which also served as their down payment. Banks will likely increase mortgage credit tightness, excluding some buyers.
This imbalance — high supply levels but low demand — sets the stage for a buyer's market after a long-running seller's market in the United States. If this happens, sellers would need to change their strategies for selling their home.
Adjust your listing price
One of the most obvious differences between a seller's and buyer's market is the discrepancy in selling price. When demand is high and supply is low — as is the case in a seller's market — the seller has the upper hand, can list their home for more, and likely get offers for that amount or even more.
This is not the case in a buyer's market, where supply is higher than demand. Thus, if you're selling your home in a post-COVID buyer's market, be sure to investigate comps in your local area to get an accurate read on the market. Your city may be somewhat sheltered from the pandemic effects on the housing market, or it may just not have affected prices in your area yet.
Find your advantage
When selling your home in a buyer's market, you'll be competing with lots of other sellers and trying to attract the now smaller number of buyers. Determine your home's "competitive edge" and spend some time (and money) preparing your home to sell. While in the recent past we've seen homes with little prepping sell in less than a day, you'll be well served to make sure you put your home best foot forward.
Compare your home to other similar homes in the area and find the characteristics of your home that really shine — this may be an in-ground swimming pool, a new roof, a larger lot, or a flexible closing date. Buyers have the opportunity to be picky, so don't give them a reason to move on to the next open house.
Optimize you listing
Since buyers will have plenty of options, and many of them will first find your home through an online listing, it's important that your description draws them in to attending an open house or inquiring more. Highlight the best features of your home and what you love the most about it.
Find ways to save
You may not get as much for your home in the newfound buyer's market, so look for other ways to save. The best way to off-set your profit loss is by reducing your selling expenses.
One way to save on commissions is to use a discount real estate agent in order to keep more of the profit from the sale. Typically, real estate commissions can cost a seller around 6% of the selling price, but you may be able to find an agent who works for as low as 1%.
Another option is a flat fee MLS service that will list your home on the MLS for a flat fee, typically between $200 and $500, depending on the package. It's a good way to save, but you'll miss out on many of the services an agent offers.
Look for cost-effective renovations: Think "upgrades" not "overhauls" when you're considering what to do. In other words, you don't want to completely remodel the kitchen, but an upgraded gas stove with a hood and newly stained cabinets can wow potential buyers.
Be open to negotiation
In a buyer's market, you may need to offer some seller concessions — when the seller agrees to pay all or some of the closing costs. Buyers have the upper hand in this market and may easily move on to another opportunity if they don't feel they're getting a good enough deal. Also, be open to negotiating on price or other conditions to keep buyers interested. This may include making fixes as a result of a home inspection, including a year's worth of a home warranty, or offering a flexible closing date.
Consider waiting it out
If all else fails, consider renting out your place and waiting out the buyer's market. Rather than losing your equity by selling low, you could instead make a small profit off renters and then sell once the market recovers to an adequate level. One helpful tool many landlords use is a rental property calculator. If you go this route, make sure the numbers work so that you still maintain positive monthly cash flow and don't dip into your own accounts to pay the bills.