Applying for a home loan can be intimidating — especially if you're new to the process. But, there are things you can do to set yourself up for the greatest success. Consider getting pre-approved, make sure you understand the underwriting process, and consider locking in your interest rate early.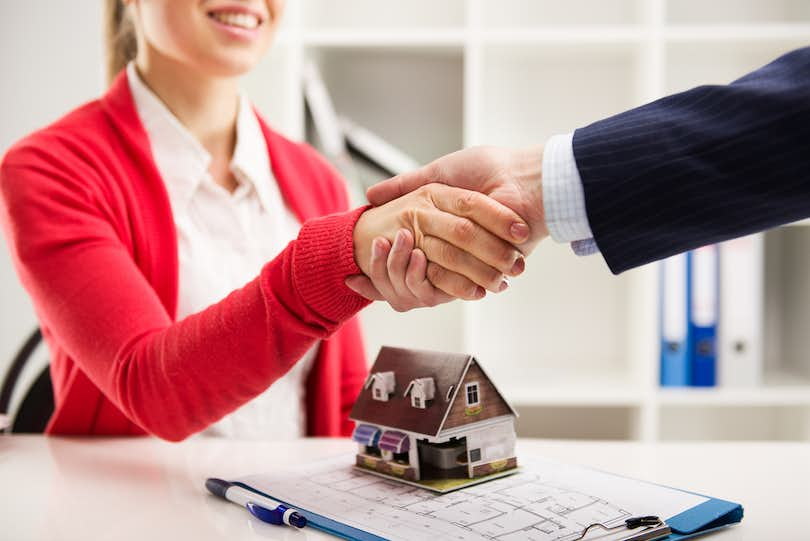 Purchasing a home is likely the most money you'll ever spend on anything in your lifetime. And if you're like most Americans, this means you'll need to take out a mortgage in order to make it happen.
The home loan process may be the least fun part of buying a new home. It can also be one of the biggest stressors in the closing process. But it doesn't have to be hard. By taking a few proactive steps you can decrease your stress level — especially if you're a first-time home buyer — and potentially save yourself some money at the same time.
The Pre Approval Process
If you can get pre-approved for a mortgage from your lender, you'll have a much better chance of the seller accepting your offer when you decide to make one. Mentioning your pre-approval letter shows you're serious about the purchase and signals to the seller that the deal is less likely to fall through due to financing-related issues. This gives you leverage over other offers — even if your offering price isn't as high.
Not only will your offer be more attractive to a seller, a pre-approval letter gives you a good idea of what price range you can afford and gets your ducks in a row so you won't have to stress about it later.
The process of getting pre-approved for a mortgage usually takes less than two weeks and the actual process may only take one to three days on the lender's end. The most time-consuming part is gathering up all the documents and tax forms you'll need to submit to your bank in order for them to make their decision.
Be aware that once pre-approved, your letter usually lasts just 60-90 days before until you'll need to apply again (and consequently, show another credit pull on your credit report which could affect your score). Make sure you're serious about searching for a new home before applying to be pre-approved.
The Underwriting Process
Even if you're pre-approved for a loan, the mortgage isn't finalized until you've put an offer in on a home, had it tentatively accepted, and then had your loan fully underwritten and processed. The underwriting process can take anywhere from four days to four weeks. During this intense process, the bank will review all your financial statements and tax documents to verify that you qualify for the amount requested.
The underwriter will also ensure that the home you are buying is assessed high enough for the lender to feel comfortable with the investment. Since banks typically loan out just 80% of the assessed value (not the full amount), you may need to kick in a bit more cash upfront to close the deal, or pay for private mortgage insurance (PMI) if the home assessment comes out unexpectedly low.
It can be uncomfortable for someone to go through every last detail of your finances with a fine-toothed comb. But by making yourself available to the underwriter and cooperating with all requests, the process will go much smoother and faster. And at the end of it, you'll hopefully be enjoying your dream home!
Lock in Your Rate
If you're pre-approved for a mortgage, you may be able to lock in your interest rate early. Either way, you'll need to lock your rate no later than 10 days prior to your closing date to make sure the process goes smoothly and you can close on time. Otherwise, you could have to prolong the closing process and your rate could increase in the meantime.
Depending on the market, you may be able to anticipate that rates will increase. In this case, you may consider paying a fee to lock your rate. These fees are typically expressed as "points" you pay to get a specific interest rate. Essentially, you are prepaying interest — the more points you pay upfront, the lower your interest rate. If you pay one point, you'll pay one percent of the loan amount. Your lender can go into specifics depending on your individual loan amount.
However, this can sometimes mean your rate is locked even if interest rates go down. Some rate locks may include an option for a one-time "float down" — meaning you can reduce your locked-in rate once if your mortgage allows for it. Check the fine print of your paperwork for specifics. Interest rates can fluctuate daily.