If you're struggling to decide whether to rent or buy a property in San Diego, it's important to weigh your options. The best avenue depends on numerous factors including your financial stability, current market trends, and budget. Your long-term goals are important in a real estate decision.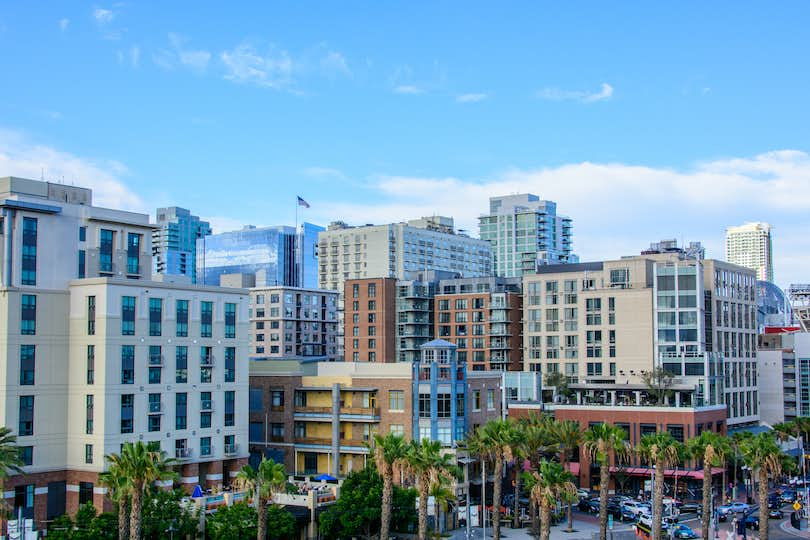 When deciding to rent or buy in San Diego, the best avenue depends on someone's lifestyle, financial situation, and goals. Before rushing to a decision, there are numerous factors to consider.
If you are hesitant to rent because you feel your monthly obligations are paying someone else's mortgage, it's important you look at the big picture. Your real estate commitments should fit into your life plans, especially how long you plan to stay in San Diego. There are plenty of advantages and disadvantages involved in each transaction.
It's also important to understand the current and future trends affecting the real estate market in San Diego. Perhaps you plan to buy a home and live there for a few years before selling for a profit. Can you be sure the market will still appeal to buyers when you're ready to list? It's important to research the area to discover its future outlook before finding yourself in a buyer's market where you are forced to cut the listing price only to break even.
Currently, in San Diego the median home value is $632,600 and it showed slow growth from 2018 with an increase of 1.8%. The average home in the city is listed for $699,000 but are ultimately sold for $604,700. By 2020, the property value is expected to grow another 1.1%.
Renting, on the other hand, is a much more affordable option for people who are making a quick career move or wish to test out the area. Renters can expect to pay around $2.37 per square foot for an average monthly payment of $2,675. In an area where the average salary is $61,388, renting can be more manageable.
Regardless if you're renting or buying, the assistance from a local realtor provides many advantages to make sure you're getting the best deal and making the right decision.
Save thousands with Clever Cash Back!
Eligible buyers get 0.5% of the purchase price back after closing.
Renting
If you don't plan to make San Diego your forever home, renting gives residents a way to make a quick exit if a better opportunity arises. Signing off on a one-year lease is much easier to plan around than 10- to 30-year loan terms. Buying a home is an expensive investment and can tie down a homeowner in an area for longer than they planned.
Advantages of Renting
An obvious reason people choose to rent is because of the lessened financial strain when moving into a property. Rather than scratching together funds for a down payment or closing costs, renters are only required to pay first and last month's rent and sometimes an additional deposit.
In an area with six-digit property prices, a renter's obligation is much less of a mountain to scale. Renters should also consider protecting themselves with rental insurance to prevent loss of property due to factors like theft and fire. The average cost is extremely affordable in San Diego, at an average of only $15 to $20 per month.
Another area that benefits residential renters is the lack of responsibility for repairs and maintenance for the property. When something breaks, you simply notify your landlord or property manager and they are required to resolve the issue. Of course, it's important to review your lease agreement in case there are circumstances involving your deposit covering problems that were caused by improper use.
While the median value of a rental property is $2,675, this price is based on the overall market. Depending on the size of your space, the cost can be higher or lower. If you can live comfortably in a studio apartment, expect to pay $1,413, two-bedroom dwellings average at $2,030, and a three-bedroom residence will cost $2,923. There are numerous rental options to fit nearly any budget in San Diego.
Disadvantages of Renting
While moving into a rental is relatively quicker than closing on a home, you should still give yourself enough time before moving. Many landlords require an application, credit review, and a background check before you can move in. When discussing terms with a property manager, make sure to inquire about how long it will take to process the paperwork to develop a time frame.
Many renters find the lack of freedom that comes with living in another person's property to be off-putting. Even minor changes like paint colors, floor coverings, and updated appliances are subject to approval. If you have pets, renters may even be expected to rehome their furry friends or pay a heightened fee.
Some people feel that renting is a waste of money as what you spend per month could be used to pay towards owning a property. To gain a better perspective of how much the difference can be, consider living in a rental for 48 months while paying the median rental rates of $2,675.
In only four years, you will have paid a total of $128,400 that could have been used for a substantial down payment in San Diego or to reduce a portion of your own mortgage.
Buying
When living under a landlord's rules doesn't appeal to you, buying a home in San Diego is the better option. During a real-estate purchase, working with a local realtor provides guidance throughout the process.
Perks of Buying
When you buy a home, each payment gets you a little closer to owning it outright. You can also rest assured that the dollars you spend making upgrades will enhance its value. Even if you plan to sell the property eventually, updates and paying toward a loan can mean big profit margins if you time a sale right.
If the median home values and closing costs in San Diego are holding you back from buying a house, keep in mind there are numerous neighborhoods in the city with more affordable listing prices. For instance, Grantville features properties with an average value of $335,800 and is expected to increase by 2.1% by next year.
First-time home buyers in San Diego can even qualify for assistance with funding a down payment or closing costs. Ask your agent about the best route to take when acquiring attractive terms for financing and discuss your interest in programs that can help ease your financial responsibilities.
Disadvantages of Buying
The clear downfall when buying in San Diego is the high cost of property and the fees that are associated with owning a home. Initially, you should expect to pay between 2 and 5% upfront in closing fees, which would cost between $12,094 and $24,188 if you bought a home at the median sale price of $604,700. This doesn't include an additional down payment which would be $120,940 if you put up the recommended 20%.
The costs don't stop adding up after you close on a property. In addition to your monthly obligation, you will need to budget for homeowners' insurance, property taxes, and maintenance.
To avoid buyer's regret, it's crucial to be financially stable before beginning the home buying process.
Next Steps
If you're ready to start the journey of making a house or an apartment your place to call home, working with a professional realtor should be your priority. Don't hesitate to reach out to an expert in the Clever Partner Network for a no-obligation consultation. You only need to fill out this simple online form and we'll be in touch to connect you with a Clever Partner Agent who is ready to guide you in buying a home in San Diego.
Related Articles