Deciding to rent or buy in Maryland is a big decision. Whether you're considering moving to Maryland or upgrading to a permanent home, you need to consider what is worthwhile. An experienced local real estate agent can help you navigate Maryland housing.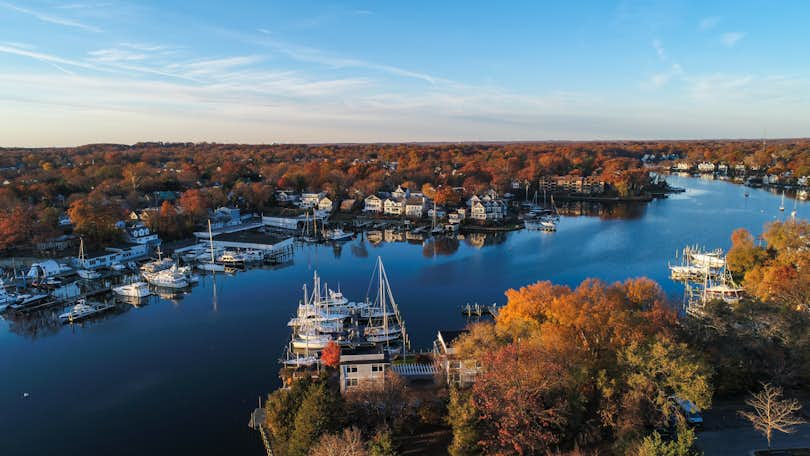 Deciding to rent versus buy in Maryland is a big decision, especially considering just how hot the local market is right now. If you're interested in investing in a home in the region, it's vital for you to know whether or not you'll be getting a good deal. Given that there are more renters now than at any point in the last 50 years, it's clearly a big decision for most investors.
Deciding to rent vs buy in Maryland requires you to talk to an experienced local agent but before you decide, here are a few facts you should know.
Deciding to rent or buy in Maryland?
Make the right decision for you with a Clever Partner Agent.
Getting to Know the Average Prices
When looking at whether to rent or buy in Maryland, you need to consider the price-to-rent ratio. This is a material way of deciding whether or not it's cheaper to buy or to rent in a region. To get this number, you take the median home price and divide it by the median annual rent.
If median home values in an area were $200,000 and the average annual rent was $20,000, then the price-to-rent ratio would be 10. This means that in just 10 years, a comfortable renter could easily pay off a home and might want to do so instead of renting.
In Maryland, the average monthly rent is more than $1,600. Across the state, the median home listing is currently $325,000. Under these circumstances, the price-to-rent ratio is around 17 years, which is a pretty good number for potential buyers.
While this might be feasible for some renters who are looking to buy, it's important to look at the details before you take a leap. The additional costs and the location that you choose can make a huge difference in how much you end up spending.
It Depends on the City
First, you need to figure out where in Maryland you want to move. If you move to a city with the best schools and the best amenities around, it's going to cost you more to buy a home. In a region with a higher vacancy rate and lower demand, it could be cheaper to buy than to rent over time.
If you're considering moving to Baltimore or Waldorf, figures from HomeArea show that you'd be better off buying. With ratios around 15, you could pay off your home in just 15 years or less with the amount of money you'd be spending on rent. If you have extra money to invest in building equity, you could pay off a home even faster.
Moving to a region where home values are high but rents are relatively affordable, you're better off renting. With a ratio of more than 40, Bethesda is one of those places where you'd be happier renting than buying. Even Ellicott City and Silver Spring have ratios around 30, which can mean that you'll be paying off your home into your golden years.
If the ratio falls within your income limits, you need to consider the pros and cons of buying and renting.
The Advantages of Renting
If you're relatively young or you're still trying to figure out where you want your forever home to be, it's a big decision to buy a house. Selling a house is stressful and could cost more than you realize. In many cases, it takes years for a home to show a return on your initial investment.
You can get more for your money with your rent since you don't have to worry about the down payment, closing costs, or any of the property taxes. On top of that, you won't be subject to issues with property values. While property values trickle down to renters, it's a lot easier to move to a cheaper place than to sell before property values turn into a catastrophic loss.
Home improvements are another area where you won't have to worry as a renter. The cost of renting a home means that you can pass off all of the damages, repairs, and maintenance issues to your landlord or building supervisor.
You also get to be more adventurous with your investing as a renter. Buying a home can tie up most of your assets into a building that's not necessarily worth the effort. You'll instead be investing in retirement, savings, and things that give your life the value that you're looking for.
The Advantages of Owning
There are some clear financial advantages to buying rather than renting. Buying a home helps to ensure that the money you pay every month in your mortgage goes into building value and equity for your future. Paying rent just goes into your landlord's pocket, making them more money and leading you toward nothing.
Owning also opens up other financial opportunities. When you have equity in a home, you can get a line of credit based on how much you've already put into it. You can also refinance your home based on how much you've paid into your home and borrow against it.
When you own your home, you also get to hold a stake in your neighborhood. If you don't feel connected to your neighborhood or your neighbors as a renter, it's almost a necessity that you get connected with people as a buyer. You can discuss local problems with elected officials having that cachet of being a local homeowner behind you.
Owning your own home also allows you to start building generational wealth for your kids and your family. Having an asset like a home to pass down ensures either that your kids won't have to worry about a roof over their head or that they'll be taken care of after you're gone. It's a smart investment for anyone starting to build a family.
Choosing to Rent Vs Buy in Maryland Doesn't Have to be Hard
When you're choosing to rent vs buy in Maryland, working with an experienced local agent can ensure that you make a decision that's right for you and your family. It's challenging to navigate a local real estate market, especially with the negotiations that it entails. An agent who knows the local market can ensure that you make a decision between renting and buying that makes sense for your budget.
Contact us today to be paired with a Clever Partner Agent who knows how to navigate the local market and find you the best deal for your budget.
Related links