Boston is known to be a city with one of the highest costs of real estate in the country. That makes choosing between buying and renting an even more consequential financial decision. We take a look at the data that needs to be taken into consideration if you're looking for a house in Boston.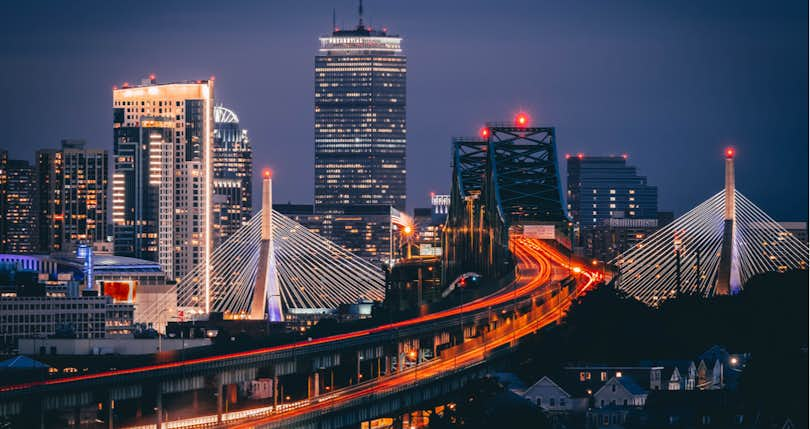 If you're looking to acquire a new home, you're met with the option to either buy or rent. Making an informed decision takes an understanding of the local real estate market as well as your own financial standing.
The results of this decision can mean very different things for your lifestyle over a number of years. So it's important that you do all the research you can before deciding where to live and how.
Here's what you need to know about the differences between buying and renting a house in Boston.
Boston Housing Market Outlook
Let's start by taking a look at the state of the real estate market in Boston in 2019 and beyond. This is data that is important whether you choose to buy or rent a house in the city.
Boston's 90 square mile area was home to around 667,137 people in 2016, making it one of the most densely-populated parts of the country. There are 13,841 people every square mile of the city. The high density of the population means that there's generally constant demand for housing within the city and its surrounding areas.
Although Boston tends to be among the costliest markets in the country, prices in the city began declining late last year. Boston is among the few cities that registered a drop in house prices in November 2018, along with San Jose, Portland, San Diego, and Seattle.
Fewer condos have sold in Boston in early 2019. Condo sales were down 6% in Q1 2019 compared to the same period last year. The prices of condos also went south, with the median sales price falling by 1% year-on-year.
This drop in real estate prices in Boston can be attributed to the increased availability of housing. As inventory increases, there are fewer bidding wars, and that puts a stop to the ballooning prices in the market.
32.8% of the homes in Boston are owned. On the other hand, 67.2% of the houses are occupied by renters. This could simply because of the extremely high prices for homes in Boston as well as investors looking to make money by taking advantage of high rents in the city.
A majority of the homes in Boston, 24.2% to be precise, are in the $639,001 to $958,000 range. The next highest proportion of houses is in the $383,001 to $511,000 category.
Cost of Buying a House vs Renting in Boston
The median value of a house in Boston is $603,600. Prices in the city have gone up by 5.5% in the last year and are projected to increase further by 4.1% inside the next year. So if you own a home in the city, that's how much you can expect its value to appreciate by in a year.
Houses that are currently listed on the market have a median price of $729,950. The median price of homes that have sold is $626,600. That shows that it may be possible to negotiate down to a much lower price than homes are first listed at if you're buying.
The average cost for a rented apartment in Boston is $2,335. It's important to note here that that's the average rent for apartments of all sizes, including studio apartments and one-bedroom apartments. Your costs will go up depending on the size of the home and its location.
Boston Pads found that the average rent prices in Back Bay are the highest in the city. In general, neighborhoods near the city's downtown have the highest rent prices in the city, which is the case in most cities in the United States. Fenway, Beacon Hill, Symphony, and North End all figure near the top of the list of most cost places to rent an apartment in Boston.
A 1-bedroom apartment in Back Bay has an average rent of $2,444 and a 2-bedroom apartment has an average rent of $3,196.
Quincy is the most affordable neighborhood in the city based on Boston Pad's data. The average rent for a 1-bedroom apartment in the neighborhood is $1,299 while a 2-bedroom apartment will cost you $1,837.
Based on the data by Boston Pads, neighborhoods like Mission Hill, South Boston, and Somerville tend to have apartments for rent that are around median price for the city.
Taxes and Fees Involved in Buying a Boston Home
If you do decide to buy a house, you have to take into account the various taxes and fees that are involved in the process.
The largest recurring expense you will have as a homeowner is annual property tax in most cases. Property taxes are a major money-maker for the local government.
The average property tax rate in Boston is 0.862%. Assume you own a house that's assessed at the median value of $603,600. The property tax on such a house would come out to $5,203 per year.
Some of the things you will spend money on while buying a home will be one-time expenses. For example, buyers generally have a home inspection done to reveal any defects with the property. Inspections start at around $200 for smaller homes and cost upwards of $400 for homes that are larger than 2000 square feet.
If you own a home, you will also have to spend money on its upkeep. It costs an average of $5,100 to paint the exterior of a house in Boston. Replacing multiple windows will cost you $5,700 on average.
Although you will incur all of those expenses from becoming a homeowner, it's important to remember that houses are an investment. The value of a home generally appreciates over time, and your net worth goes up as you gain more equity in it.
If you're looking to buy a home, you should do so with the assistance of a local real estate agent. This ensures that you know the state of the market in your city and have the information required to get the best possible price on your dream house.
Clever Partner Agents comes with many years of experience and provide clients a 1% rebate on home purchases. Fill out our form on the Clever website to be connected to a Partner Agent near you.
Related links