Are you a tech-savvy homeowner looking to sell your home online and for a fraction of the cost? Atlanta-based Properly Real Estate promises to help sellers sell their homes fast and for a flat fee. Read on to find out how it works and what they offer.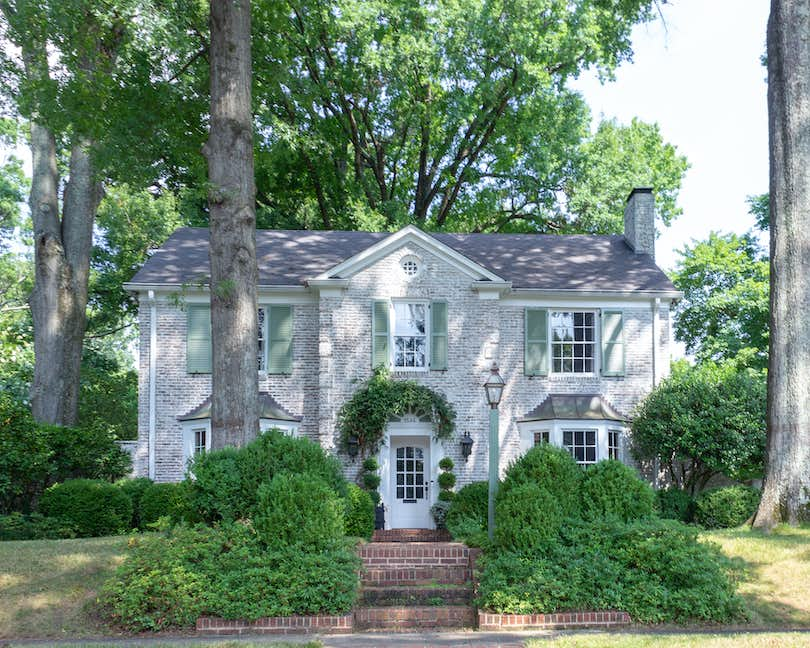 For homeowners looking to embrace the digital age to sell their home, real estate services such as Properly Real Estate promise to guide you through the process, often for a flat rate or discounted price, by taking your sales approach online.
While tech savvy sellers may appreciate managing their sale online, you can also expect to give up some of the support you can expect to receive from a traditional, full-service agent.
If you need help weighing your options about the best sales approach for you, talk with real estate expert for a free, no-obligation consultation about what will work best for you.
In the meantime, we're taking a closer look at how Properly works and what its customers think of their services.
What is Properly?
Properly Real Estate is an Atlanta-based real estate platform that offers to help homeowners sell their homes for a discounted flat fee. Rather than work with a traditional, full-service agent, homeowners navigate most of the selling process through the digital services Properly provides.
Available exclusively in Atlanta and Charlotte, North Carolina, Properly uses its home valuation software to determine an asking price for your home. Incorporating comp homes, local market values, and any upgrades you've made, Properly claims to have a 98% accuracy rate for its valuations.
According to Properly, their customers sell their homes in an average of 18 days — as compared to the national average of 68 days. Their average customer also saves $8,500 in commissions.
Why Use a Discount Broker
With sellers paying an average of 5% to 6% of their total home price in realtor commission fees, working with a discount broker is a way to cut back on the amount of money you'll pay in your home sale.
Discount brokers provide a variety of services in exchange for their flat rate — which may be a lower percentage or a set cash amount. Some will only list your home on a multiple listing service (MLS). Others may offer marketing and negotiating support a la carte. There are also full-service discount brokers that provide everything you would get with a traditional real estate agent, only they agree to do it for a lower price.
Depending on your goals — and the work you're willing to put into selling your home — a discount broker can be a viable way to put more cash in your pocket.
What to look for in a Discount Broker
Not all discount brokers are alike, so it's important to do your research — and know what you're looking for — before you hire one.
Perhaps the most important fact to know before you commit to a broker: the services they provide. Are they offering a full-service real estate agent? Will they handle the marketing? Find out exactly what they will give you in exchange for their discount and what aspects will be yours to manage.
You should also check out reviews previous customers have left on their website and on related review sites, such as Google or Trustpilot. While reviews are subjective, if you see consistent remarks about the quality of customer service or the value the broker provides, you'll have better insight into what you can expect.
Are you ready to sell?
Clever is here to guide you through the process!
How does Properly work for sellers?
Your Properly selling experience will take place largely online and by phone. To start your listing with Properly, visit their website, type in your address, and click "Get Your Valuation." After giving additional information about your home on the website, you will receive instant access to your Properly dashboard. On it, you'll find local real estate market trends and comparable properties in your area.
If you decide to move forward with Properly, you will schedule a 15-30-minute listing consultation by phone with a licensed real estate agent to discuss your goals, share more information about your home, and answer any questions. Then, the platform will help you create your listing, including a staging checklist, Zillow Certified listing photos, and walkthrough videos aimed at helping your home stand out on the market.
Properly offers automated showing scheduling giving you the option to accept or reschedule showings by text message. You'll also receive automated feedback from buyers — delivered right to your inbox — after every showing.
You will be able to review offers online along with Properly's recommendations. You can accept, counter, or reject in your dashboard while also receiving negotiation support from a Properly agent. Once you accept an offer, Properly agents will manage the details of your home sale, including the inspection and appraisal.
Properly's listing contracts last 90 days, but customers can cancel any time. You only pay if and when you sell, and you won't be on the hook for any money if you do cancel.
What does selling your home with Properly cost?
When it comes time to close on your house sold with Properly, you'll pay a flat $5,000 listing fee rather than the 2.5%-3% you'd normally expect to pay with a traditional agent.
While sizable, the discount doesn't apply to everything. As with other home sales, you will still pay the buyer's agent's commission, which typically falls in that 2.5%-3% range. You'll also have to pay other closing costs, for titles things like title searches and filing paperwork.
Benefits of Properly
At the crossroads of low budget and high tech, Properly has solid benefits to offer. Here's a breakdown of the best perks you'll find.
Flat-Rate Listing Commission
By paying a flat fee of $5,000, you have the potential to save. While it's basically a break-even amount if you sell your home for $175,000-$200,000, the savings add up if you sell for more.
Though prices vary nationwide, in July 2019, the median sales prices for homes in the U.S. was $236,100 according to Zillow data. Compared to listing with a traditional agent with a 3% listing commission, homeowners would save $2,083 with Properly.
High-Tech Experience
If you're best friends with your smartphone and love playing with gadgets, working with Properly is a techie's dream. From getting your listing price estimate with a few clicks to managing every step of the sales process through a virtual dashboard, you can monitor everything online.
Fans of text and email notifications are sure to appreciate how Properly keeps you updated in this digital age.
Potential Drawbacks to Properly
While selling with a tech-focused service has its merits, there are also potential drawbacks to keep in mind before you commit. Read on to see if any of these raise red flags for you.
Limited Availability
At present, Properly is only available to homeowners in Atlanta and Charlotte. So while the online-focused sales approach may appeal to you, unless you are selling in one of these markets, you aren't eligible for any of the services at this time.
Limited Face-to-Face Contact With Agents
If you're someone who likes doing business face-to-face, you won't get much of it with Properly. Though you may interact with an agent in person during the home inspection, most of the company's services are provided online or by phone. This means you probably can't expect to meet one of their team members for coffee to talk strategy.
Properly Reviews
In online reviews on Zillow and Yelp, Properly's customers spoke well of the company and highly recommended it.
Consistently, customers reported that the company lived up to its promise of helping them sell their house quickly and at a good price. Customers also say that they were able to reach their Properly agents as questions arose, and the agents were honest and helpful throughout the sale.
Homeowners also appreciated the electronic services, including scheduling showings, communicating via email and text, and managing everything from an online dashboard.
Choosing the Right Discount Agent for You
While you're weighing your selling option, know that Properly is not your only discount option. Clever partners with top agents from across the country who can offer you their expertise on local markets to help you sell your home quickly and with the best profit margin for you. They are up-to-date on the latest trends and tech, but will still meet with you in person.
Partner Agents do everything you'd expect from a full-service agent, only for a flat fee of $3,500, or 1.5% if your home sells for more than $350,000.
Plus, instead of being assigned to the first available agent, you can interview as many as you like to find the best fit for you.
Contact Clever to connect with an experienced local agent and start discussing the optimal way to sell your home.