The Pennsylvania Housing Finance Agency helps first-time home buyers, low-income residents, seniors, disable persons, and veterans qualify for affordable housing. The agency has several mortgage programs along with down payment and closing cost assistance.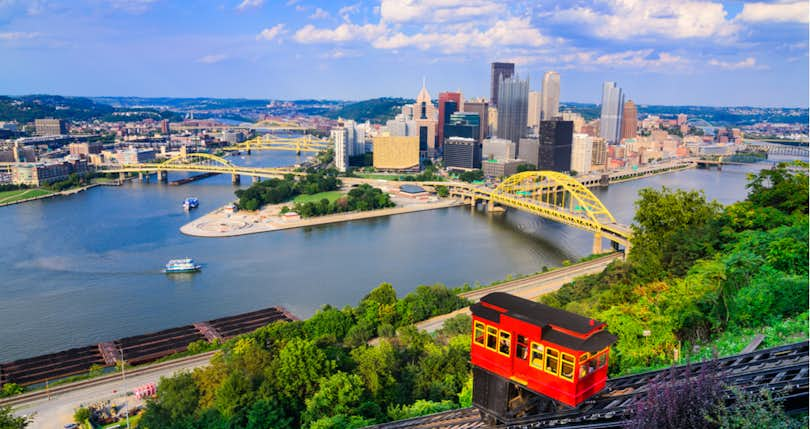 Low-to-moderate income Pennsylvanians, first-time home buyers, seniors, veterans, and persons with disabilities can qualify for affordable housing through the Pennsylvania Housing Finance Agency. The organization also helps homeowners who are struggling financially and facing possible foreclosure.
The agency offers several first mortgage programs with low 30-year, fixed-interest rates, affordable down payments, lower-than-average credit scores, and low closing costs. If you're a low-income borrower, you may qualify for down payment and closing cost assistance.
Each program has its own qualifying requirements based on certain risk factors and who is providing the financing. Here is a look at the programs offered by the PHFA and their basic qualifications.
Home Purchase Loan Programs
There are several mortgage programs offered by the PHFA to help you buy a home. Participating lenders provide the financing, and choosing the right program depends on your own unique circumstances.
HFA Preferred
This 30-year mortgage offers competitive fixed-interest rates with no first-time home buyer obligation and reasonable credit requirements. Here is a glance at the program's basic guidelines. Financing comes from a network of approved mortgage lenders.
Minimum credit score of 620
Maximum debt-to-income ratio (DTI) of 50%
Eligible borrowers can receive a mortgage-credit certificate of up to $2,000 to use toward closing costs and down payments.
Additional financing of up to 4% of the sales price is available as a second loan (no interest, 10-year term)
Mortgage Insurance is required
Must put $1,000 down from your own funds
If your FICO score is lower than 680, you must complete home buyer education.
Keystone Home Loan Program
The agency's Keystone Home Loan Program are mortgages backed by the state and federal government. For example, conventional mortgages (loans not backed by the federal government) are backed by the PHFA.
Programs backed by the federal government include FHA loans, VA loans, and USDA loans. Keep in mind that none of these agencies provide the financing; they only insure loans in the event you default on your mortgage.
Must not exceed the income and loan limits set by the agency for each county
You're not a first-time home buyer
Must have an acceptable credit history and plan to use no more than 30% of your gross income towards your mortgage payment
If the down payment is less than 20%, you must pay mortgage insurance
Down payments range from 3% to 5% depending on your financial circumstances
Mortgage-credit certificate of up to $2,000 annually is available
Loans for People With Disabilities
The PHFA has home loans for persons who live with disabilities. The loans are the same as the first mortgage home purchase programs mentioned above with low-fixed interest rates for 30 years.
The Keystone Home Loan Program doesn't have any income or loan limits if you're disabled.
The HFA Preferred Program does have loan and income limits, and you must be a first-time home buyer.
As a disabled home buyer, you may be eligible for an additional no-interest $15,000 loan for help paying closing costs and your down payment. However, you must use the agency's Access Home Modification Program.
This program offers $1,000 to $10,000 in assistance to help you modify a home to meet your disability needs. You can use this program in conjunction with the first mortgage programs listed above. You aren't required to repay the assistance if you plan on using the home as your primary residence.
Final Thoughts
The PHFA does not take mortgage applications directly. Instead, you must apply with one of the agency's approved network of lenders. You can click here to find a list of lenders. Also, other programs exist to help with down payments and closing costs.
Keep in mind that some lenders may require you to meet additional requirements. The guidelines listed for these programs are the minimum requirements lenders must meet to receive insurance from state and federal government agencies.
To learn more about additional lender requirements and what programs offered by the PHFA meet your set of circumstances, it's always best to connect with a local real estate agent who knows the complexities of each program.
Our experienced Clever Partner Agents exceed those standards and will evaluate your financing options and needs based on the available programs in Pennsylvania.
You May Also Like