If you are in the market to make some improvements to your home but don't have adequate funds, consider looking into a home improvement grant. The state of New York has many options for homeowners that are looking to make their homes safer but don't have the cash to do so.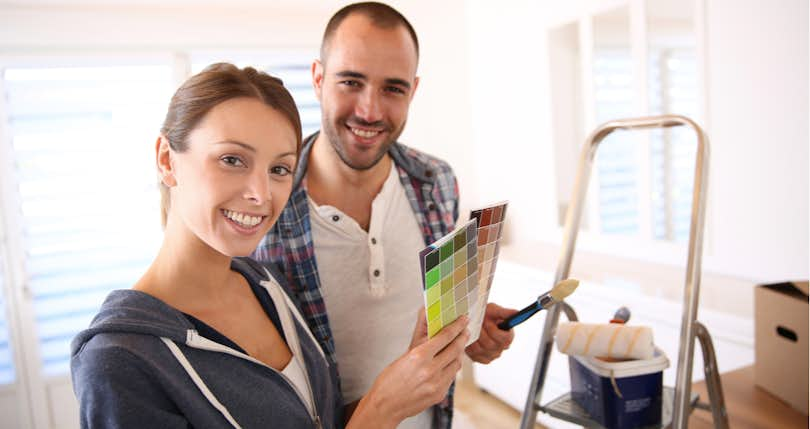 If you are looking to make some home improvements but don't have the money to fund your next project, you should look into a home improvement grant. There are dozens of government-sponsored home improvement grants that offer free money to homeowners making certain upgrades.
However, it's important to note that not every person or every project gets approved for a grant. Due to the fact that grants are free, they come with high competition. They are typically used to make improvements to ensure the house is still safe, livable and not a hazard.
New York State Home Improvement Grants
When you start looking for suitable home improvement grants, the first places you should look are your local HUD office (Housing and Urban Development) and the USDA Rural Development Authority. They each offer different types of grants that can be used for their own purposes. Keep in mind, the USDA Rural Development grant programs are not always open.
Single Family Housing Repair Grants in New York
The single family housing repair grant in New York is provided to very-low-income homeowners to repair, improve or modernize their homes or grants to elderly very-low-income homeowners to remove health and safety hazards. This program is run by the USDA Rural Development office.
In order to qualify, you must be a homeowner and you have to occupy the house. You also cannot be able to attain affordable credit elsewhere. For a grant, you must be age 62 or older and not be able to repay a repair loan. The grant must be used to remove health and safety hazards and can only be awarded a maximum of $7,500. You will be responsible to pay back the entirety of the $7,500 if the house is sold within three years of the repair.
Habitat for Humanity
Habitat for Humanity is an organization run by volunteers that provide home construction, neighbourhood revitalization, disaster response, and financial education.
In order to qualify for their program, homeowners must be active participants in building a better home and future for themselves and their families. Their goal is to make a stronger community by giving families safe houses to live in.
You also will be required to partner with them throughout the process. Their term for this is "sweat equity" and is essentially that you either help build your own home or someone else's habitat home. Sweat equity can also include taking homeownership classes or performing volunteer work in a Habitat ReStore. Homeowners must also be able to pay an affordable mortgage. This money goes back into the community to help build more houses.
National Residential Improvement Association
Your next choice is the National Residential Improvement Association. With this grant program, anybody can apply as long as they are a homeowner over the age of 18. Some of their programs require no credit check, security deposits or co-signers and you can apply even if you have a prior bankruptcy or bad credit.
All you need to do is fill out their brief form and someone from their team will reach out to you within 24 to 48 hours to help you determine the types of home improvement programs you may be eligible for.
Housing Grant for Disabled Veterans
The U.S. Department of Veterans Affairs provides grants to Servicemembers and Veterans with certain permanent and total service-connected disabilities to help modify an existing home to accommodate for their needs. In order to be eligible you must meet a very specific criteria that is listed on their website. Keep in mind, this grant is limited to 30 service members per year and spots fill quickly.
Grants vs. Loans
Grants are a great option for those that don't have the money to pay back a loan. However, if you are in a financial situation where you can afford to pay back a loan, there are many options for you. The Federal Housing Administration's 203K loan is popular among homeowners who wish to make renovations to their properties. This loan lets you borrow cash to fund your project at a low interest rate. If you've lived in your home for a long time you can also look into taking out a home equity loan to help cover the costs of renovations.
Homeowners that are looking to make presale improvements or buyers looking to purchase a fixer upper, should work with an experienced, local real estate agent for guidance and support. Clever can help match you to a real estate that can help uncover any potential savings.
Related Articles
You May Also Like