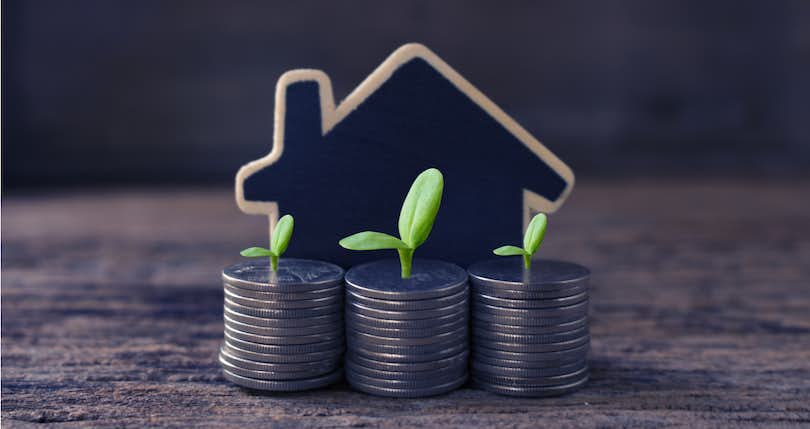 Real estate investing is a challenging and exciting adventure, but it is also a lot of trial and error. This industry requires creative problem solving, expert communication and negotiation skills, and quick decision making, all of which are mastered over time. If you're a newer real estate investor, you're most likely going to make mistakes; it's part of the process. But learning from other people's mistakes can be a much less painful (and less expensive) way to learn the ropes.
Here are the ten most common mistakes that newer real estate investors make and how to avoid them to increase your chances of a profitable investment.
1. Starting with a "get rich quick" mindset
Real estate investing can be extremely profitable, but success doesn't happen overnight. Building your portfolio and building your network take time, and investors who rush into things or don't make a lot of money right away quickly get frustrated and overwhelmed. Expert investors have learned how to balance patience with action and understand that real estate investing is a marathon, not a sprint. Each investment builds off of the next. New investors typically start with smaller residential homes or condos and work their way up to larger single-family homes, multi-family properties, and commercial buildings. Real estate investing can be lucrative, but is a long-term commitment, not a get-rich-quick strategy.
2. Not making a list of money rules
Many new investors jump into an investment without a plan. They get so excited about the process that they don't take the time to create a clear vision, to put together a business plan, to create a budget, or to put non-negotiable money rules in place. These rules, set at the very beginning of the investment process, will help guide you through tough decisions. If you decide that one of your money rules is that you'll only buy a property that is at least 20% below market price, when you fall in love with a property that is above this, the decision is already made. Having these guidelines in place helps to avoid making quick decisions based on emotion, and helps keep you on track for meeting your financial goals.
3. Making decisions based on emotions instead of facts and figures
It can be so easy to let your emotions run your decision making when it comes to real estate investing. You experience many different emotions throughout the process, from worry and hope to excitement and dread. Getting emotionally attached to a property may cloud your decision-making process, and newer investors struggle with FOMO (the fear of missing out) or find themselves falling in love with a property that allows them to ignore common red flags. To avoid this, run your ideas and plans past someone who has experience in the industry. Get an outsider's perspective on the property and your plan for it, and ask for their opinion based on the facts available. You can also ask yourself:
Am I making this decision based on greed or fear?

Does this investment go against the money rules I've established for myself?

Am I looking at this from all angles?

What are the trusted, experienced people around me saying about my plan?

Do I feel an emotional attachment to this property?
4. Not taking time to analyze the right data
There are a lot of facts and figures to consider when investing in real estate. You have to consider the state of the local market, how much you'll need for a down payment, the cost for repairs and variable expense, the price to income ratio, cash flow, and gross rental yield. It takes time for new investors to learn what data sources are reliable and accurate and which ones to avoid. Some of the most trusted sources for property data include foreclosure reports, home flipping reports, a comparative market analysis, and sales data.
5. Thinking you can do it on your own
Many busy professionals use real estate as a way to jump from their corporate job to working for themselves. And while you may not have a boss to answer to, real estate investing is not something you can do completely solo. You need to build relationships with other industry leaders to help you reach success. New investors often dive into investing without building a team. They get started and then halfway through realize they wish they had a contractor, attorney, real estate agent, accountant, lawyer, and lenders they could trust. Finding these contacts in the middle of flipping a property can add stress to an already complicated process.
To avoid this, start building your team now.Look for a mentor who you trust, and ask around for referrals and recommendations for others to add to your team. Real estate investing does allow you the freedom and flexibility of being your own boss, but it is not something you can do entirely on your own.
6. Falling into analysis paralysis
Sometimes new investors get so overwhelmed with all of the decisions they have to make, so they don't make any at all. They stay stuck in a cycle of crunching numbers, waiting for things to get just a little better or a little safer. They want to read one more book, go to one more seminar, or wait one more week to feel a little more confident about their decision. Any investor will tell you that if you wait to buy a property until all of the conditions are perfect, you'll never buy the property. If you feel yourself worrying and waiting, causing you to miss out on great investment opportunities, try:
Taking control of your finances. Set yourself up for success, so even if the purchase doesn't go as planned, you're not putting yourself in financial distress.

Build connections with lenders and experienced mentors that you trust. Run your ideas by them, consider their opinions, and then act on them.

Visualize the process. Picture yourself being successful, and remind yourself of your past accomplishments.

Surround yourself with people who want you to succeed.

Accept that failure is inevitable, and embrace how you can grow from the mistakes you will make.
Using a rental calculator can help you escape paralysis by analysis by ensuring your numbers are rock solid.
7. Not investing in real estate educational resources
Top-performing real estate investors read whatever they can get their hands on. And if they're too busy to stop and read a physical book, they listen to audiobooks on their commute or listen to real estate specific podcasts while they work out. They attend seminars and workshops and are always looking for new ways to learn about the market and the industry. New real estate investors often make the mistake of thinking this type of continued education can wait. They assume that because they've passed their licensing tests, they know what they need to know. This could not be further from the truth. When you know better, you do better, and choosing not to invest time and money in education is one of the biggest mistakes a new investor can make.
8. Spending too much on renovations
If you're planning to get started with house flipping, it is essential to stay focused on improvements that will improve the value of the home. It can be tempting to completely renovate the home to make it the most beautiful home on the block, but there are risks to over-renovating. Just because you've dropped a lot of money on renovations doesn't mean it's going to drastically affect how much buyers are willing to pay for it. Your goal should be to maximize your ROI, and spending too much on renovations can make this difficult.
9. Not taking the time to learn the market
One of the most common mistakes that a new investor can make is to put all of their focus on the property and not enough on the market. The state of the market (whether it is a buyers market or a seller's market) plays a significant role in how successful a specific investment will be. Ideally, you'll aim to buy in a buyer's market and sell in a seller's market, but that is not always the case.
Seasoned investors know that the signs of a buyers market are:
Homes are taking longer to sell

There are more properties for sale than buyers looking for homes

Sellers are lowering their price points

Buyers have negotiating power
And signs of a seller's market are:
There is fierce competition for the available homes

Sellers are demanding high prices, and buyers are paying them

Homes sell quickly

Sellers are pickier about who buys their home
Timing is everything in real estate investing, and not taking the time to understand the market can
be a mistake that ends up costing you both time and money.
10. Not insuring the property
Property insurance isn't the most exciting or glamorous part of investing, but it is one of the most important. It can be tempting for new investors to under-insure their properties (or skip the insurance step altogether) in an attempt to save money upfront. Unfortunately, many new investors learn the hard way that this is not a good move. The type of insurance you choose depends on the type of property, its location, and the insurance laws in your area. New investors that skip this step often find themselves paying for significant repairs or legal issues on their own and out of pocket. It is also essential to understand the difference between a homeowner's insurance and landlord's insurance.
Closing thoughts
As a new investor, you are bound to make mistakes. It is part of the learning process, and one of the only ways you will get better. However, if you can learn from the mistakes of others and not have to experience the pain yourself, that is even better.
Disclaimer: The above is provided for informational purposes only and should not be considered tax, savings, financial, or legal advice. All information shown here is for illustrative purpose only. All views and opinions expressed in this post belong to the author. NMLS ID: 1125207 Terms, Privacy, and Disclosures. Copyright LendingHome Corporation 2020.
Related links