Selling a home in Queens, New York isn't easy, but it's certainly doable. However, it takes a top-notch brokerage to facilitate a successful home sale. Discover how Madeleine Realty can help you get the most out of your home sale with our in-depth guide of the brokerage's pros, cons, and client reviews.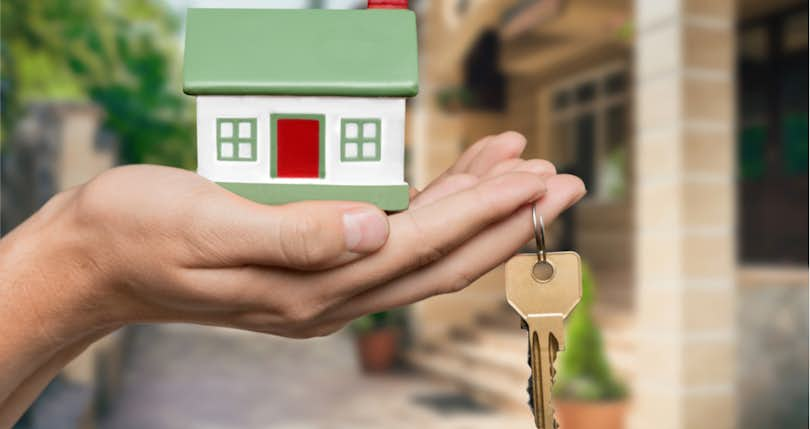 Madeleine Realty is a real estate brokerage that operates out of New York servicing the five boroughs, but specializing in neighborhoods in Queens.
Madeleine Realty offers benefits such as a free comparative market analysis (CMA), extensive marketing of your home, and MLS listing services.
Despite Madeleine Realty's benefits, it's important for sellers to get a full overview of the company before committing to listing with one of its realtors.
Whether you want to make a large profit or sell your home quickly, you want to speak with multiple agents to find a top realtor for you and your situation.
> Reach out and start interviewing top agents in NYC today!
If you are interested in selling a home in NYC and are considering using Madeleine Realty, check out this in-depth guide filled with everything you need to know about selling with Madeleine Realty, reviews of the company, and whether it's the right choice for your home sale.
What is Madeleine Realty?
This family real estate brokerage was founded in 1986 by Madeleine Ambron. Her son Jacques Ambron took over the business and has been its acting principal broker. Madeleine Realty primarily services the Queens borough, more specifically, the Madeleine Realty team focuses on Forest Hills, Forest Hills Gardens, Rego Park, and Kew Gardens neighborhoods. The team works to sell properties that range from $50,000 - $5,000,000 in price.
In addition to being a full-service real estate brokerage, Madeleine Realty provides property management services for landlords in the Queens area and will handle evictions, maintenance, tenant checks, and more. The company offers relocation services for diplomats and foreign corporations.
The company was acquired by Halstead in 2017, this move has bolstered Halstead's holdings in the area and has cemented its role as a top brokerage in the area.
What services does Madeleine Realty offer?
Madeleine Realty offers all of the full services of a traditional real estate brokerage. Here's a brief breakdown of the services sellers can expect when selling with Madeleine Realty.
Drawing up a comparative market analysis

Taking pictures of homes

Writing up engaging and detailed listing descriptions

Listing homes on the MLS

Scheduling showings and open houses

Marketing homes

Keeping track of offers

Negotiating on your behalf

Providing their expert advice
How much does Madeleine Realty charge?
Madeleine Realty doesn't advertise discounted realtor commission rates, meaning sellers should expect to pay the industry average of 6% to be split between the listing agent and the buyer's agent. However, sellers who wish to save on realtor commissions are free to negotiate realtor commission fees down.
Negotiating realtor commission fees can be difficult, however, because agents are professional negotiators; they know the ins-and-outs of getting the best end of a deal. Even if you do manage to negotiate commission rates down, don't expect huge savings. As expert negotiators, they won't be likely to budge very easily.
To increase your chances of successfully negotiating realtor commission fees down, you'll need to incentivize agents with a home that will sell quickly at a competitive price. Homes that match these criteria will attract more buyers and are easier to sell. If your home is in a cool market and it isn't likely to sell quickly, you will have less success when trying to negotiate.
Sell your NYC home with a top agent!
Explore your options when selling, interview agents near you.
Pros of Madeleine Realty
Full-Service Real Estate Agency: Madeleine Realty offers all of the services of a traditional real estate brokerage. Their agents are experts when it comes to selling Forest Hills, Forest Hills Gardens, Rego Park, and Kew Gardens properties.

Free Comparative Market Analysis: The brokerage offers a free comparative market analysis to sellers. This can help them understand how to price their homes competitively and give them an idea of how quickly it will sell.

Rental and For-Sale Properties: Whether you are interested in selling your property or simply renting it out, Madeleine Realty can help.
Cons of Madeleine Realty
Limited Area: Unless your home is located in the New York City area, Madeleine Realty's listing services are not an option.

Standard Realtor Fees: Sellers who are looking for a budget-friendly option when selling their homes, will have to negotiate on their own for a lower commission rate.
Madeleine Realty Reviews
Madeleine Realty has garnered generally positive reviews over the years prior to its acquisition by Halstead. The company is rated 4-stars on Yelp (20 client reviews) and Jacques Ambron actively responded to complaints from clients. However, activity on the page stopped after its acquisition.
Halstead has a more active reviews page and as of September 2019, the business features a 2.5-star rating on Yelp (36 reviews).
Work With a Top-Performing Agent and Save
Working with a top agent, like those at Madeleine Realty is an integral aspect of a successful home sale. Experienced real estate agents have all the tools necessary to facilitate a quick and profitable sale with minimal hassle to the seller. They get it done using a vast network of professional contacts, knowledge of the local real estate market, and expert negotiation on your behalf.
But what if you could get all those services and skills for a lower commission rate?
Clever partners with agents who work for the nation's best brokerages. Since Clever sends these top-performing agents a steady stream of business, they've agreed to reduced rates.
You can work with one of the best agents in your area (Clever only partners with realtors who are ranked in the top 5% in their markets) for a flat fee of $3,500 or 1.5% if your home is less than $350,000. These full-service Clever Partner Agents can help get your home sold without breaking the bank and, most importantly, without sacrificing premium service.
Reach out and start interviewing top local agents today!