Before purchasing a pig farm, you should have a basic understanding of the industry, market outlook, and availability to ensure a favorable and profitable endeavor. Determine which area you'd like to search for pig farms and connect with a local realtor to facilitate a straightforward sale.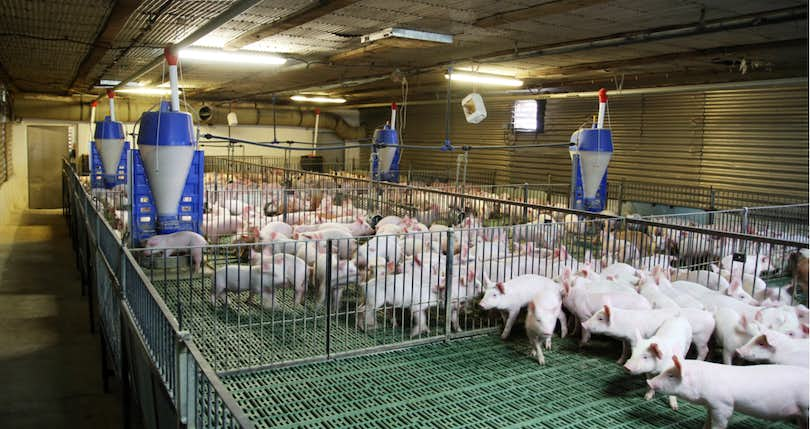 The farm-to-table movement has picked up speed throughout the past two decades and doesn't show signs of slowing down. Perhaps you dream of leaving big city life behind, buying a little plot of rural land, and raising livestock of your own. Agriculture provides amazing benefits for communities, farmers, and consumers by caring for the land, sustainability, and providing quality local products.
If you're considering buying a big farm sometime soon, consulting with a local realtor in the desired area would be invaluable during your search. Local realtors can use their experience in the industry and knowledge of the market to facilitate a profitable purchase.
A Brief History of Pig Farming
Let's set the record straight — industrial or commercial pig farming is much different than raising pigs on a lower amount of acreage. We are going to highlight the process behind purchasing a local, small pig farm.
Pigs are raised through a variety of means. Some farmers employ rotational pasture grazing, while others raise pigs in barns or huts. Pasture-raising pigs requires constant movement as pigs can decimate tracts of land if left to graze for too long. However, barn and hut farming requires mucking of stalls, refilling of food, and cleaning of water troughs.
Pigs are generally regarded as dirty, mean, or unintelligent when in fact, if given enough space, companionship, and activity, will flourish and embody their true natures of friendly, smart, and unique. Both types of farming have their benefits and drawbacks so when looking for a property to buy, it might be beneficial to ensure that both methods are possible before purchasing.
Market Forecast
As long as Urban Outfitters keeps making bacon-shaped pencil pouches, the forecast for pig farming will be pretty good. We're only partially kidding. Pork is huge in the US but it's even bigger overseas and has been at the mercy of trade restrictions and tariffs over the past year.
Pork exports increased by 6% in the US during 2018. In 2017, Japan was the highest dollar importer of pork from the US. So, what does this mean for small-time pig farmers? Likely you won't be able to mass-produce pork that competes with giants like Smithfield Foods or Tyson. How can you raise pigs for profit on a hobby or small-scale farm?
Location, location, location. Are you sensing a theme here? Location is just as vital to the success of your pig farm as the health and wellness of a sounder of swine. Living in a progressive area that fosters sustainability, farm-to-table movements, and animal rights will likely help the success of your farm. Residents in these areas are willing to pay top dollar to meet their pig.
Rules and Regulations
Processing pig meat on your own farm requires farmers to apply for an on-farm meat distributing license. In most states, this allows the farmer to sell the pig meat at farmers' markets or directly to customers at the farm. If you wish to sell across state lines, the pigs need to be processed at a USDA inspected facility.
44 states have some sort of odor rule in place as well, and 10 of those 44 have direct regulations regarding odor from pig manure. Local laws dictate how far pig farms need to be from schools, churches, etc.
Purchasing a Pig Farm
Enough about the industry, you're here to find out what the actual price tag of a pig farm looks like. Believe it or not, it's difficult to find pig farms for sale that also offer the option to buy livestock. Your best bet would be to purchase land zoned for agriculture, with outbuildings related to or that could be converted to pig farming.
A 30-acre hog farm for sale in Pennsylvania will set you back around $750,000. This one comes with 2,100 pigs and is a turnkey operation for a serious pig farmer. This hobby farm in Missouri is geared towards someone who wants to dabble in raising pigs but might not want to rely on it as their life's blood.
If you're serious about wanting to purchase a small to medium size pig farm or interested in buying a hobby farm that could handle raising pigs, it would behoove you to contact a local Clever Partner Agent. They'll do the dirty work of scouring farm lists to find ag-zoned properties for raising pigs. Get matched with a Clever Partner Agent and you may be eligible for Clever Cash Back after closing, meaning you can put that extra cash towards getting some chickens for the hobby farm. Fresh eggs and hand raised back, don't mind if we do.