Leaving the city for an unstable rural life can be a little scary. You need a job to provide for your family and the city is where most of these jobs are located. What if you bought an apple orchard? Done right, you can make a decent living. Check out these things to look for in an apple orchard for sale.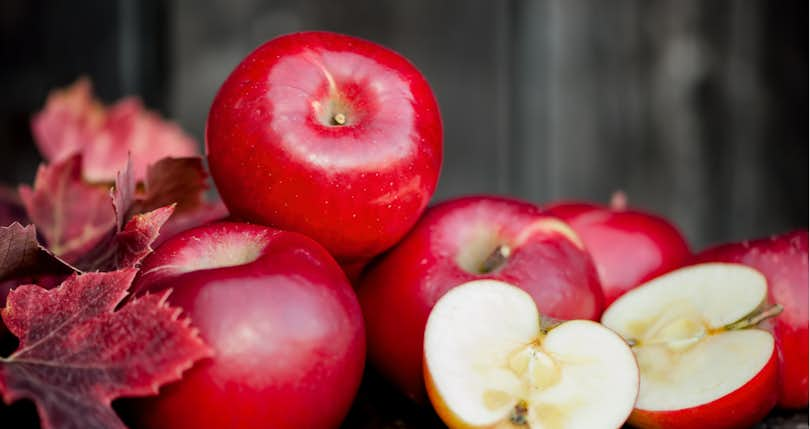 Does living in the city feel suffocating? Would you love to replace the hustle and bustle of the city with the sound of the wind in the trees?
You're not alone. Roughly 80% of Americans live in urban areas, but when asked where they would like to live the most popular answer was a rural area.
The only problem with living in the country is that it's hard to find work.
What if you could run an apple orchard? If you could make enough money from your trees, you wouldn't have to live in the city.
Let's take a look at a few considerations when looking for an apple orchard for sale.
Income Potential
How much money can you expect to make from an apple orchard?
The answer depends on a variety of factors. These include
The type of apple
The size of your orchard
Your picking strategy, i.e. you pick and sell the fruit or open up your land for customers to pick their own fruit
Other income streams you create with your farm (seasonal activities, other types of fruits or vegetables, etc.)
On an acre of land you can plant between 300 and 400 trees depending on how densely you pack them. Once the trees reach full production you'll see between 300 and 500 bushels per acre, depending on yield.
A bushel weighs approximately 40 lbs so you can expect somewhere between 12,000 and 20,000 pounds of fruit per acre. Figure about a 60% packout rate (not all the fruit will be usable) when you're making your projections. Then, multiply the projected pounds of production by whatever the going rate is for your apple variety per pound.
Buying an Existing Orchard vs Starting a New One
Apples are not a quick-producing crop. You're going to have to invest a lot of money up front to start an apple orchard.
First, you have to buy all the plants and get them in the ground. Depending on the size of your orchard you may be able to do it yourself or you may have to hire help, which is an additional cost. Then you're going to have to buy fertilizer and various types of pesticides depending on your area.
If there are deer in your area you may even need to put up a fence. A few deer grazing on your trees can make quick work of destroying your orchard.
Then, you're going to have to maintain those trees while you wait for them to grow. Depending on the variety it can take from six to ten years for apple trees to start producing well.
You can buy grafted rootstocks instead that can shorten that time to only three or four years. However, trees grown from rootstocks will never reach the same size as trees grown from seeds.
All that to say, if you want to start an apple orchard from scratch you're going to need a lot of upfront capital and the ability to wait a few years for a return on your investment.
If you really want to hit the ground running and start making money you're going to need to purchase an existing farm. You can always expand it later and mold it to fit your vision. But at least you'll be getting a return with the first year's harvest.
Leases
It is common in farming for one person to own the land and another person to lease it and work it. If you are considering purchasing an existing apple orchard, be sure to find out what leases might be in effect.
Unless you're interested in allowing the tenant could continue working the land, you should make your offer contingent upon termination of the lease. You can negotiate whether it ends at closing or at the end of the crop year.
Make sure that all this paperwork is properly taken care of. If it isn't, depending on the state's law the tenant could have the right to continue farming your land.
Finding Your Apple Orchard
As with any real estate purchase, location is key. You want your apple orchard to be located where there is plenty of room to grow your trees.
However, you don't want to be too far away or your transportation costs to get your apples to market will be unnecessarily expensive. Additionally, if you plan to open your orchard as a U-pick orchard you need to be close enough to civilization that there will be people who can come.
The best way to find the perfect piece of property is through a real estate agent. A local agent can advise you a movement in the local market, a prime location for your orchard, and facilitate the real estate sale. They know how to negotiate to get you a better deal during the purchasing process. Plus, they'll know about any taxes or fees that you will be responsible for.
On top of that, when you find your agent through Clever, you become eligible for a $1,000 home buyer's rebate on sales over $150,000.
Contact us and we'll get you in touch with a local real estate agent for a no-obligation consultation. You can get started on realizing your dream of owning an apple orchard today.