Are you looking for a house to serve as your primary residence and an investment opportunity? Look no further because a fourplex is the answer. Keep reading to learn more about them and how you can generate an income after buying one.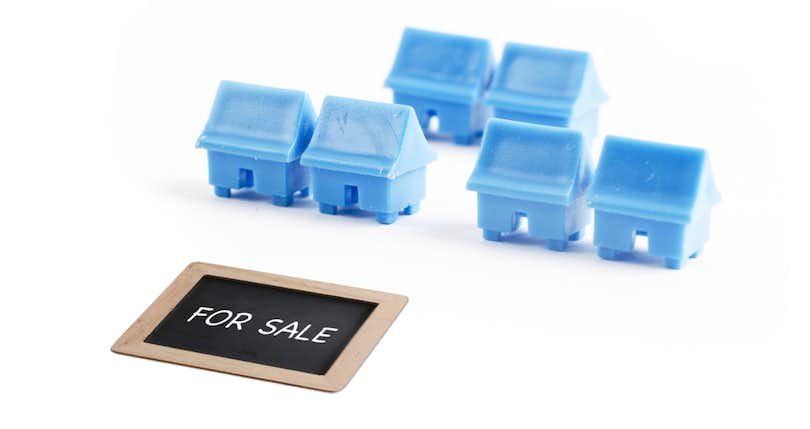 What's great about the real estate market is there are many unique types of dwellings that suit a variety of needs. When deciding to buy one of these, you'll want to research the buying process and possible return on investment.
Considering a fourplex?
Learn more about this type of home with a Clever Partner Agent.
What is a Fourplex?
A fourplex is a small residential building with four apartments, similar to a "duplex," which has two units. Fourplexes look more like a large house than an apartment building, but they have no particular style of architecture. Sometimes they are set up as a side-by-side duplex, or they have a downstairs and upstairs level.
Some have a common laundry room, but other than that each unit is completely self-contained, with its own kitchen and bathroom.
Why Live in a Fourplex?
Many people choose to live in a fourplex because they have more space than an apartment. You don't have to worry about sharing a building or common facilities with hundreds of other tenants. Keep in mind they're not substantially cheaper than an apartment.
Many people enjoy living in fourplexes because there are no elevators or parking garages and you can come and go as you please. There can also be a sense of community, since you're sharing a space with three other tenants.
Investment Opportunities
Fourplexes offer many investment opportunities. Most "plex owners" rent out each room for as much as you would rent out an apartment. If you prefer to be a live-in landlord, you can occupy one space and choose your own tenants.
Fourplexes are popular in all areas of the country and attract a wide demographic of tenants. Many people who can't afford to rent or buy an entire home and prefer not to live in an apartment building rent fourplexes. They also specifically seek them out because they come with fewer restrictions and fees. However, it's up to you as a landlord to decide what restrictions and fees to impose.
Things to Consider Before Buying a Fourplex
Buying a fourplex, whether you're using it as a primary residence or investment property, requires a little more planning than your typical purchase.
Landlord and Tenant Laws
If you want to live in one unit yourself and the unit is occupied at the time of sale, it's important to know your rights as the owner.
In most cases, the tenant's lease continues after the sale, and if you want to occupy the unit, you will need to follow certain procedures that may take up to 90 days. However, your loan may require occupancy within 60 days. In most areas, a live-in landlord has more rights than an absentee.
Talk to Your Lender
Every lender has their own rules for borrowers when buying certain properties that can be categorized as an investment property. The FHA loan requires potential triplexes or fourplexes to be self-sustaining from day one.
You'll also want to make sure your lender doesn't categorize a fourplex as a commercial building. This will usually only happen with buildings of five units or more, but be wary of strict lender rules.
Location
Consider the location of the fourplex before buying it. Again, even if you're a tenant, you're most likely going to want to rent out the remaining units. Think like a tenant and see if the area you've selected is prime for renting.
Better located properties provide a strong base of tenants, which means tenants who will take better care of your property. Both the location and rental performance of the property will give you a greater chance of appreciation for the building.
Some typical factors to consider are how close it is to schools, main roads, and shopping or restaurants. Look at the crime rates and traffic, then consider if a family would be okay raising children there. Are there driveways on the property that lead to busy streets? You don't want to buy a property that's blocked in because of rush hour.
An easy way to get a feel for the popularity of a location is to check out the MLS to see other rentals and how quickly they go off the market.
Building Condition
You'll want to look at the building condition and hire a home inspector. Note any major repairs or damages and determine if they're within your means to fix. Typically, the goal is to have the property occupied as soon as possible. Try to stay away from a property that could require months of work, unless you have the budget to fund the absence of rental payments.
Consider hiring an appraiser and an inspector. You want to ensure you're getting the fair market value, and a second opinion never hurts.
Evaluate the Numbers
Investor or home buyer, anyone planning on buying a multi-family building must examine the numbers. These numbers include the rental rates, income potential, expenses, and net income for the property. Try to get one or two years of this information from the seller in the form of their official books or tax returns.
Determine whether the rent for your property is competitive. Think about how much it will cost to cover the expenses of the building, particularly if you are living in one unit. Look at how often the units stay rented. If you are in a high-turnover area, it's going to affect the income from the property, and will also increase your workload.
Remember that expenses for a small multi-family building include property taxes, insurance, advertising, maintenance, and professional services like legal or accounting work. Include these costs into the cost of your mortgage, then determine an acceptable rent price.
Work with a Real Estate Agent
There's a lot to consider before buying a fourplex and eventually living in it or renting it out. Before making a big decision like this one, consider working with a real estate agent. Clever will match you with a Partner Agent who will guide you through every step of the way. They know the local market and can find you available options while also finding you the best price.