Section 8 housing gives landlords access to a new group of tenants and a stable rental income. However, there are also cons to being a Section 8 landlord. Do your research before investing in Section 8 housing.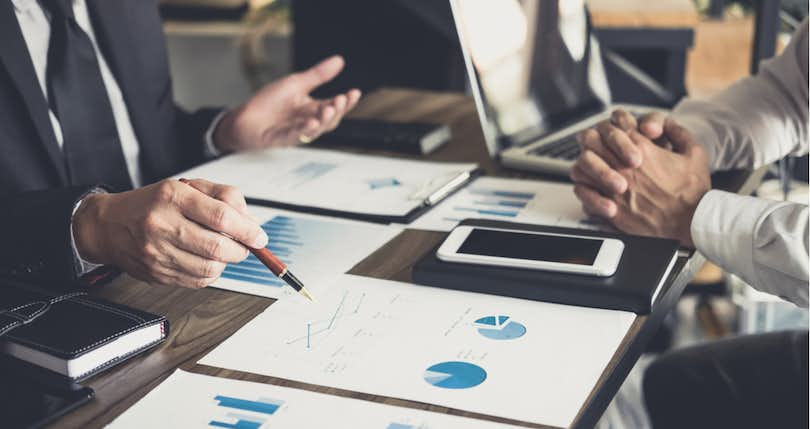 The Section 8 program makes it possible for low-income families to rent housing at affordable prices. It is also an avenue for real estate investors to make money by offering their property to tenants who qualify for the program.
The profitability of being a Section 8 landlord depends on where you're located and the nature of your property. A local real estate agent can help you decide whether becoming a Section 8 landlord would be a profitable venture.
Here's what you need to know about Section 8 housing as an investment.
What Is Section 8 Housing?
The U.S. Department of Housing and Urban Development's Housing Choice Voucher Program is commonly known as the Section 8 program. The program is a way for low-income individuals and families to get housing at affordable rates. Usually, these households pay 30% of their adjusted household income towards rent and the rest is covered by the federal government.
Section 8 vouchers can be project-based or tenant-based. Project-based Section 8 vouchers can be used to get a housing unit in a particular apartment complex. It cannot be transferred to a different Section 8 housing unit. Tenant-based vouchers, on the other hand, qualifies the holder to get housing in any part of the United States where a public housing agency (PHA) runs the Section 8 program.
Anybody who owns rental property can qualify to provide housing for the Section 8 program. There is a process by which housing authorities vet landlords and make sure the property is suitable for tenants.
How to Qualify to Become a Section 8 Landlord
Real estate investors have to go to their local housing authority to apply to become a Section 8 landlord. The specifics of the application process can vary from state to state. There is, however, a general process that housing authorities follow.
Landlords start off by filling out an application. On this application, they provide some personal information and the rental rates on their property. The housing authority will vet these rental rates to ensure that they're comparable to similar properties in the area. You may be asked to lower your rental rates if they're much higher than the standard rent in your area.
The next step is the rental property inspection. The inspector's aim is to ensure that the property adheres to local building codes. Apart from the basics like functional locks and structural integrity, landowners may be asked to install things like accessibility ramps or heating and cooling systems based on where they live.
If the property passes the inspection, the landlord can start accepting Section 8 vouchers. Tenants will pay a part of their rent directly to the landlord and the rest will be mailed by the housing authority on a monthly basis.
Pros of Investing in Section 8 Housing
Guaranteed Rent Payment
One of the biggest challenges landlords face is delayed rent payments. Since Section 8 tenants have a majority of their rent covered by the government, there is a lesser chance of you having to deal with late payments. There could be some delays in the government payment being processed, but they come in on time in most cases.
Access to a Wider Market
When you qualify to become a Section 8 landlord, it gives you access to a group of tenants that previously wasn't available to you. Most parts of the country have a waitlist of tenants looking to get Section 8 housing. You will usually start getting inbound queries from prospective tenants once you list your property on the local PHA website. This can be a huge advantage especially in parts of the country where private renting rates are low.
Tenant Screening
Screening tenants can be a time-consuming process. You have to run credit checks, background checks, and maybe talk to the tenant's previous landlords and employers to make sure you're renting to someone you can trust.
With Section 8 Housing, you can trust that your tenant is also being screened by the government in addition to whatever screening process you use. Section 8 vouchers are given only after checking the tenant's income levels and financial capabilities. Housing authorities will check for any criminal history and potentially turn applicants away based on that.
Considering investing in Section 8 housing?
A Partner Agent will find you the right rental property for your goal.
Cons of Investing in Section 8 Housing
Limitations on Rent
Although your local housing authority will not explicitly set a limit on how much you can ask as rent, it will keep it in check. This is done by looking at comparable properties in the area and setting a benchmark based on that. This can be a problem if you own high-end properties or offer features that aren't standard in your region.
Meeting Inspection Standards
Housing authorities have very strict standards while inspecting prospective Section 8 properties. A failure to meet any of the guidelines can lead to your application being rejected. Having to constantly keep up with the standards of housing authorities can be burdensome for some landlords.
Unreliable Service
There are many Department of Housing and Urban Development offices across the country that are understaffed. This can be a problem if any issues arise with housing units that you have assigned to the Section 8 program. You may not always get a timely response or have to deal with red tape to get something done.
Landlords should work with a real estate agent to assess whether a potential rental property would benefit from the Section 8 program. The results of the decision can vary based on where you live and what the dynamics of renting property in the area are.
Clever Partner Agents help real estate investors identify great investment property and the best ways to use it based on the local market. Connect with Clever to get paired with a top real estate agent in your city.
You May Also Like