When you first get into real estate investment, you'll need to understand a variety of new terms, like hypothecation. Find out more about hypothecation, whether it applies to you, and how to sign a hypothecation agreement by reading these seven most asked questions about hypothecation.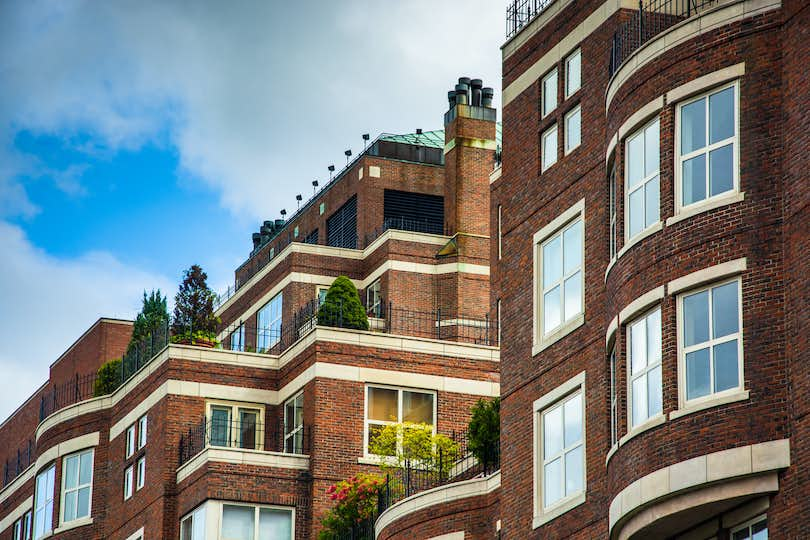 When you decide to invest in real estate, there's a lot of research to perform in order to make smart investment decisions. There are also a lot of real estate investment terms you'll need to fully understand, before making any financial moves. One of those terms is hypothecation.
One of the best ways to ensure you have a sound understanding of the investment game in your local area is by partnering with a real estate agent who has a background in investing. If you don't already have an agent, Clever can connect you with a top-rated agent near you.
Of course, you also want to do your own research. If you don't know what hypothecation is or aren't sure if it's relevant to your investment strategy, look at these seven FAQs on hypothecation.
What is hypothecation?
Work with a top real estate agent to help with complicated transactions.
1. What is hypothecation?
Hypothecation is a process that occurs when an asset is used as a form of collateral to obtain a loan or mortgage. When this occurs, the asset's title or ownership rights remain with the buyer and are not given up.
In the case of real estate, hypothecation usually occurs when an investor or property owner pledges their rental property against a mortgage provided by a bank. While the investment property is still viewed as collateral, the bank has no legal claim over the rental income. However, if the investor defaults on the mortgage, the property can be seized by the bank.
2. What is the difference between a pledge and hypothecation?
It may sound like a pledge and hypothecation are the same thing, but they're actually very different. A pledge is an asset that is guaranteed to go to a new owner. For instance, pledging $1,000 to a cause guarantees you'll pay that money to support the cause.
In hypothecation, however, the ultimate goal is to not change owners of the asset being pledged as collateral. Instead, the asset (usually a commercial property) is seen as a valuable commodity that can be claimed only if the investor defaults on their agreement.
3. What is the typical hypothecation charge?
There's no charge for a hypothecation agreement, typically, though you should always determine this with your financial institution. The collateral being utilized in exchange for a mortgage or loan may need to be a particularly monetary value, however, in order to be accepted.
Your loan officer or real estate agent can help you better determine the value required for a hypothecation agreement.
4. What is in a hypothecation agreement?
The hypothecation agreement is the legally binding contract made between the borrower and the lender. In this agreement, the borrower will list the asset being used as collateral. This agreement grants right of the asset or rental property to the lender, only if the borrower does not comply with the legal terms detailed within the agreement.
5. What is the difference between a mortgage and hypothecation?
A mortgage is a loan obtained by a borrower in order to purchase real estate. If the borrower has low credit scores or cannot prove a steady income, another way to become eligible for a mortgage is through hypothecation, where the borrower pledges a valuable asset in order to receive mortgage approval.
6. Is hypothecation right for me?
Every situation varies and hypothecation is not a decision an investor should make lightly. It's important to realize that any time a hypothecation agreement is made, you run the risk of potentially losing your asset, if you're unable to afford your mortgage or loan.
Work with your real estate agent to determine if your rental property generates enough ROI (return on investment) to make it a worthwhile asset to pose in a hypothecation agreement. You'll want to determine how much profit you'll make, to ensure it will cover your mortgage payments.
7. How do I get a hypothecation agreement?
You can have a hypothecation agreement made by talking to your local bank or financial institution. Though not all banks will agree to a hypothecation transaction, many will. An agent with a history in investing will be able to direct you to a reputable financial institution who can draft up a hypothecation agreement.
Conclusion
Hypothecation is another way for an investor to obtain a mortgage, while using an existing investment property as collateral. While it can be a quick way to gain mortgage approval, it's important to ensure you can afford your mortgage payments before signing an agreement, as you could end up losing your investment property.
To find out more about hypothecation and if it's right for you, get connected to a local Clever Partner Agent. Partner Agents are located in all major cities, have a great understanding of local investment markets, and can provide you with the best real estate investment opportunities to help expand your portfolio.
Get started by reaching out to a Clever Partner Agent near you.