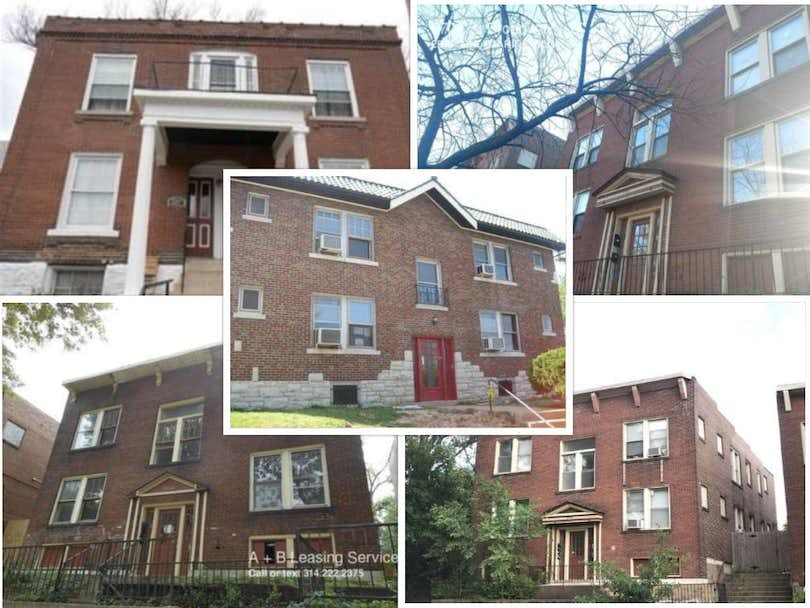 A little over a year ago, I was introduced to the real estate investing forum, BiggerPockets, along with their weekly podcast featuring Brandon Turner and Josh Dorkin. I didn't know anything about real estate investing, but I would listen to their podcasts on the way to work, and again when I was at the gym.
As an entrepreneur myself, it didn't take many stories of listening to other investors who started with nothing and rapidly built a large portfolio to achieve financial freedom for me to think I could do the same.
Before I pulled the trigger on my first investment, I discovered the Wheelbarrow Profits Podcast with Jake and Gino, and got hooked on the concept of only buying multifamily. With multifamily, you're able to control the value of your properties by changing their income and NOI, whereas single family is valued at the mercy of the market.
Armed with a bit of knowledge, I was ready to get in the game. I started monitoring every property that came on the MLS, and writing offers on anything that made sense. It took a little over a month, but I found a home run deal in Tower Grove (a hot neighborhood in St. Louis) and made my first investment a house hack.
I had contractors do a bit of work on the property, but I came to find that this was pretty much a turnkey investment. The tenants were great, nothing major broke, and it gave me a taste of the responsibilities that come with being a landlord. About a month after I purchased my first home, I sat down with an old friend, Luke Babich, and discovered that he had been learning about real estate investing himself and we decided to form a partnership. Now with a business partner that was equally ambitious and someone I could trust, we set out on a quest to grow a portfolio in our hometown.
Luke and I knew that we wanted to scale, but we were acutely aware that we wouldn't be able to achieve our goals if we didn't understand the ins and outs of construction, negotiation, and the core systems that make up a home. You can be a guru at financial modeling, but if you can't walk into a house and properly assess its condition, you're going to have a bad time.
My business philosophy is simple - If you don't know how to do every job in your business, you can't be an effective leader. With this in mind, we began a hunt to find our first rehab, or as we called it, "our education."
We knew that we needed a property with a huge margin to give us breathing room for the eventual mistakes that we would undoubtedly make. We again began scouring the MLS, calling potential sellers we found online, and calling every "for rent" sign that I saw while driving in hopes of finding a motivated seller.
It was during one of these calls to a "for rent" sign that I discovered that the owner of a huge 4plex in the town that I grew up in was very interested in selling, and the building needed a full rehab. This was exactly what we'd been looking for. The best way to learn is by doing, so we began the long negotiation process on our first off-market deal.
Luke and I didn't know much about a rehab project and didn't have the best idea of what things would actually cost, but we did our best to ask questions from experienced landlords, as well as meeting with as many contractors as we could.
I'll never forget the day we were given access to a short sale in Fox Park (a neighborhood in St. Louis), and each called 10 contractors to meet us there. We arrived to see about 15 contractors confused as to why they had all been called to the same property, and why two clueless 23-year-olds were the ones behind it all. We asked all 15 to bid out the potential rehab, and we were amazed at how different all 15 quotes came back ($30k-$150k). Analyzing all of the different quotes gave us a rough, rough estimate of what we could expect things to cost.
After several weeks of negotiating and hours of meeting in the library with our potential seller, we finally came to terms on price. We knew that we were taking a risk and that there was a chance that our rehab budget wouldn't even be close to what we projected. Because of our preparation, we "felt confident enough" to move forward. Our plan was to double rents which would give us margin to work with and increase the value of the property. We had found our "margin of safety" and decided to close.
After we closed, things went about as bad as we expected. We hired a couple of bad contractors, started an insurance claim when a contractor damaged our floors, and we did a lot of the work ourselves (badly). Our first unit was like a constant struggle in an uphill battle, and we were ready to apply what we learned to the second. By the time we finished our third unit, we had learned the basics of plumbing, electrical, roofing, and interior renovations. We came into the property looking for an education that would give us the base to grow, and after cutting our teeth for 8 months, we've built a foundation that will change our lives for years to come. When it comes to grinding, no one ever graduates from the school of hard knocks, but this project moved us up a few grades.
A month or two after we started our big rehab project, I took my newfound love of real estate and started a real estate tech company, Clever Real Estate. Clever lets anyone list their home with a local, full-service real estate agent with a drastically lower commission than usual. After I founded Clever, the way I invested in real estate had to change. I no longer have time to swing a hammer, manage tenants, and constantly evaluate deals on the MLS. At the same time, my business partner was promoted and put in a similar situation. If we were going to grow our portfolio and grow our companies, we had to build systems and acquire units in bulk, instead of individual buildings.
With our new time constraints, we set out to make a new plan. Through my work at Clever, I'd connected with a fantastic property manager that also owns a construction company. Knowing that we had someone who could bear the brunt of the day to day management, turnover, and minor repairs, we were able to focus what little free time we had on finding a package to buy. There are rarely bulk deals available to buy on the MLS, so we set out to build relationships with wholesalers, brokers, and other managers. After a month of searching, our own property manager presented us with an 18 unit deal that his company already did leasing for. We ran the numbers and knew we had to move quickly. We submitted our initial offer within an hour and were under contract before a much more capitalized team of older investors had time to analyze and make an offer.
Our offer was accepted, and there was just one problem - Capital. We had been planning on buying an 8 unit deal and didn't have the funds for something this large. What we did have, was the power of the 1031 exchange. I bought my first deal at a discount and raised rents enough to create a substantial amount of equity. A 1031 Exchange would allow us to sell the property and defer payment of all taxes, so the full proceeds could go into the new properties. We just had to find a buyer for the first property and close the deal before the closing of our 18-unit package. This was stressful, but the property we were selling was in the hottest area of St. Louis, and we were able to accomplish our goal with just four days to spare.
After going under contract, purchasing the package
was easier than buying our first 8 units. We had a much better idea of what we were getting into on our initial walkthrough, as well as a team of contractors we could trust, a specific rehab budget, and already negotiated pricing for all of the work we need to stabilize the building. we had all the right ingredients for a perfect investment.
Two weeks after closing, we've already filled both vacant units above our projected rents, installed 5 new roofs, spot tuckpointed all five buildings, and repaired several sewer lines. This package is almost stabilized and has already become a cash flowing asset that will allow us to scale our business faster than ever before.
I'll write more about the numbers of the 18 unit deal in a later post. For now, I'd like to conclude with the biggest lessons I learned in 2018. Hopefully, you won't have to make some of the mistakes that we did.
1. Buy Right
I invest in St. Louis, which is a very stable market. In a stable market, you make your money when you buy. If you don't purchase at the right price, it's going to be almost impossible to build equity in the short term.
How do you buy right?
Model everything! Once you're sure the deal makes sense as an investment, check comps to make sure it's at or below (preferably below) market. If you're buying at market price, you need to be able to add value and force appreciation.
Here is the spreadsheet we use to model deals. Feel free to make a copy of this and use it for your own deals.
2. Rehab Right
Learning how to properly manage a rehab was one of the hardest things I've ever done. I've always been comfortable with financial models and negotiating prices, but I had no experience in construction. Taking on a 6,000 square foot building that hadn't been upgraded since it was built in 1930 had me in way over my head.
I have a simple philosophy on business: In order to be an effective leader, you need to know how to do every job in your business.
This made our next choice simple, we had to learn how to swing a hammer. Luke and I spent four months doing as much work as we could on the first of 4 units in our property. We learned to do plumbing, electrical, painting, unclog a sewer, restore vintage tile and bathrooms, as well as a working knowledge of roofing, HVAC, and tuck pointing. With this newfound knowledge, it was much easier to screen contractors, manage projects, and keep our projects on schedule. We're not perfect, but we're getting better with each project that we do.
3. Manage Right
Owning rental properties is great, but if you can't manage them, you're in for a world of trouble. Just like learning to run a rehab, I'm a firm believer that everyone should self-manage their first property to learn the ins and outs of being a landlord. I highly recommend Cozy.co to screen tenants, and automatically collect rents.
In my experience, being a landlord is an easy job 90% of the time, except for the 10% when it isn't. One bad tenant is more work than 10 good tenants. It's incredibly important to set your expectations early, so all parties are on the same page.
It's also much easier to be a landlord for a building that's in good shape and was renovated properly. It's better to spend more on the front end and do your renovation properly, than pay for expensive emergency repairs when things break.
4. Finance Right
A good lender is your best friend. We've been able to scale because of a couple of fantastic relationships with both residential and commercial lenders. You need someone in your corner that you trust, and is willing to work with you to get a deal done that works for you. When it comes to commercial lenders, everything is up for negotiation, so be prepared to ask for what you want. On our last deal, it was very important to us that we were able to separate one property from the package loan in the future, as we're planning on doing a cash-out refinance.
If you're looking for a good lender, attend local real estate meetups, and ask successful investors who they use. They will be happy to help.
5. Don't give up.
This isn't easy. Some days you might want to quit. It can be tough to see the bigger picture when you come home from a 10 hour day to find a tenant who's threatening to break their lease, a basement full of sewage, and a rehab that's been delayed by a bad electrician. In those moments all you can do is grab a mask and some gloves, fix the sewer (or call a plumber!), and work on solving every task ahead. When this happens, It's important to remember why you got into real estate in the first place.
I got into this because I'm passionate about improving St. Louis, and I want to provide quality housing for our residents and provide a place to live that residents are proud to call their home.
I also want financial freedom to live my life on my own terms. Investing in real estate is the ultimate way to get rich slowly, and acquire financial freedom rapidly.
As long as you're moving forward every day, you're moving in the right direction.
Related Articles
You May Also Like