There are a few ways to tell whether a buyer is actually interested in purchasing a home or is casually taking a look at available properties. Identifying serious buyers can help you invest your time in buyers who are more likely to put in an offer and close a deal.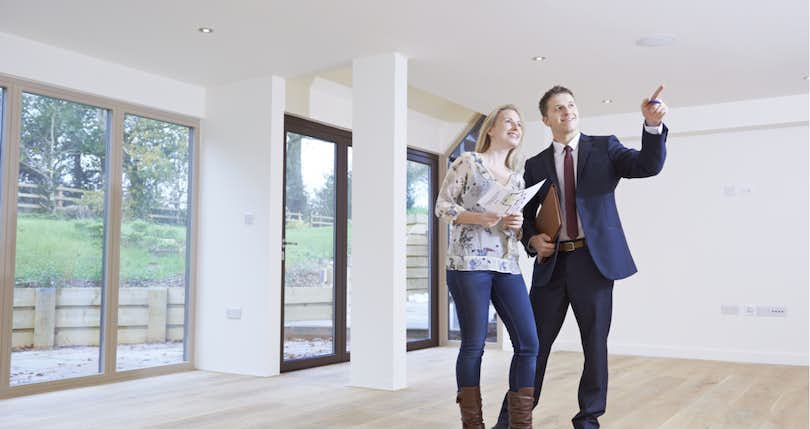 Selling a house is a time-consuming process. Staging, marketing, and showing your home can all take several weeks to get right. So when buyers finally walk in, you want to make sure you invest time in interacting with the ones who are serious.
Working with a local real estate agent will help you identify who's most likely to put in an offer. Always make sure your realtor is present at your open houses to help you assess the visitors.
Here are a few tell-tale signs that a buyer isn't just browsing and is actually motivated to purchase a house.
Asking Questions
For most people, deciding which house to buy is a major life decision. The house you choose will determine a lot about your lifestyle and financial obligations over many years. So when someone shows up to your home intent on buying, they will have a lot of questions for you.
The nature of these questions will vary depending on the buyer's situation. Some may be interested in financial details such as how much maintaining the house costs and annual property tax rates. Others may focus on the neighborhood and the social aspects of living in a particular area.
Whatever the line of inquiry may be, a buyer who asks questions is one you know is motivated to make a purchase.
Having a Real Estate Agent
It is possible for buyers to purchase a property without a real estate agent. However, most people who are serious about buying a house hire a real estate agent. A quality buyer's agent will assist buyers with information about the local real estate market and help with negotiations.
What makes having a buyer's agent even more indicative of a serious buyer is that buyers usually don't have to pay their commission; that comes out of the seller's pocket. So a buyer who chooses not to hire an agent despite it costing them nothing is probably not too serious about a purchase yet.
Focus your energy on serious home buyers.
A Partner Agent will help you identify who will real put in an offer.
Having a Mortgage Pre-Approval
A mortgage pre-approval is a document from a lender which states that a buyer can qualify for a loan worth a certain amount. Banks do a hard check on borrowers' credit to determine how credit-worthy they are.
A buyer who has obtained a mortgage pre-approval shows strong intent on buying a house. They want it enough that they already know how much they can raise in financing. This also speeds up the entire process for the seller since the buyer already has the green light from a lender (albeit a conditional one) to go forward with the process.
Making a Strong Offer Right Away
If you're selling a home, expect to negotiate with every prospective buyer. However, anybody who makes an extremely low offer is probably not very serious about buying your house. Motivated buyers, on the other hand, will make a strong offer from the get-go as a way to get ahead of the competition.
This doesn't mean that sellers shouldn't engage with those who make lowball offers. You should make a counter-offer anyway to test how serious someone is on making a purchase.
Having a Set Timeline
Moving from one house to another is a lengthy, taxing process. Anyone who's planning on doing it will have a timeline for when they want to go about making the move. Serious buyers will have a preference like wanting to move during the holidays or before the winter season. Watching out for details like that can help you determine which buyers are really interested.
Another sign that a buyer has a set timeline is that they've put their own house up for sale. That shows that they will soon have a deadline on how long they can stay at their current place and need to buy their new house within that window.
Following Up
Attending an open house is only the first step to purchasing a home. Buyers who are really serious will follow-up with you after the open house to request additional details.
Different buyers choose different ways to go about following up with a seller. Some might do it through a real estate agent. Buyers who are really intent on a specific house often write sellers a letter about why they should be the ones to buy it. These are obvious signals that you're working with a motivated buyer.
If you do find a serious buyer, you'll want to make sure that you keep them interested but also get the best possible price for your home. That's where hiring a real estate agent can help.
Clever Partner Agents are the top-rated real estate agents in their cities. Our agents help home buyers market their home the right way and negotiate with buyers interested in the home. They are full-service agents who charge just a 1.5% listing commission as opposed to the standard seller's agent commission of 3%. So you get the services of a top agent and save thousands of dollars in the process.
Contact Clever to set up a no-obligation consultation call with a Partner Agent who can help you find serious buyers for your home.
Related Articles
You May Also Like