Selling a country home comes with unique considerations, including a little extra effort. Ideally, you'll work with a real estate agent who's skilled in marketing rural homes, but you can also put the following five tips into practice to find the right buyer.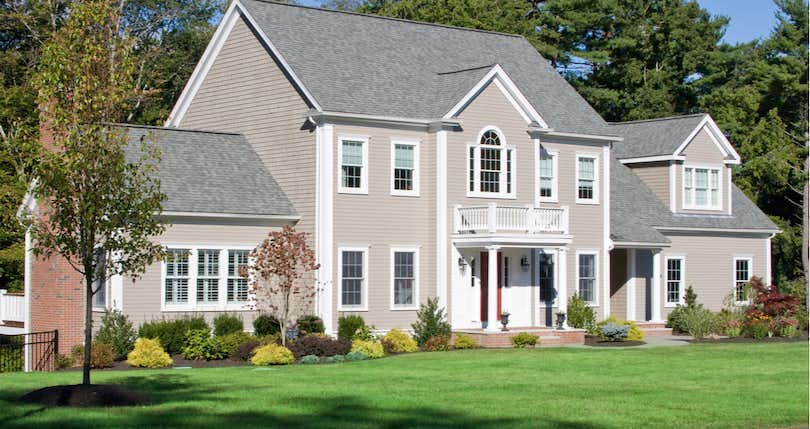 Homes that are in out-of-the-way places have a strong appeal to the right buyer, but finding that buyer might take more time and creativity than selling a home in the suburbs. Out in the country, you don't have the luxury of foot traffic or constant drive-bys to market the home on your behalf.
Finding a local agent is the first, and most crucial, step to selling your country home.
It might take a little longer, but these five tips may help you speed up the process and connect with buyers who don't mind living off the beaten path.
1. Get a Comparative Market Analysis
One of the most important considerations is to price your country home attractively. There are unique factors that go into determining a rural property's value, and your asking price should justify its location away from the mainstream.
If you have mountain views, lots of land, or are on the waterfront, then buyers will expect a higher asking price. But if your home doesn't have many unique features or a wow factor that will entice buyers, then you may need to price your home lower to make it competitive.
Your real estate agent can do a comparative market analysis that looks at what similar homes in your area are selling for, what buyers are looking for in a home, and other factors that will help you set a fair asking price.
2. Hold an Open House Event for Brokers
If you live way out of the way, not many agents may go to the trouble of showing your property to their clients. To combat this, ask your agent to host an open house specifically for brokers to come and look at your home.
Invite real estate agents and brokers to tour the property and discover what makes it unique. Once they see it in person, they can have a better idea of whether their buyers may be interested in it and know it's worth the drive.
Need help selling your country home?
A Clever Partner Agent will find you the right buyer.
3. Highlight Your Home's Best Features
As with any home, your agent should highlight what makes your property unique. Have them take photos of its best features, include them in the listing description, and point them out to other real estate agents whose buyers may be interested in those features.
But if you really want to catch the buyer's eye, it helps to create a beautiful presentation of your home from every angle. Decluttering rooms, home staging, and a good cleaning can go a long way in helping your home stand out to potential buyers.
4. Be Open to Dividing Your Property
Most rural properties come with some land, and a buyer may or may not want that extra expense and responsibility. If the only way to secure a deal is to divide your land, be ready with an answer. This will require some extra work on your part, as the land will need to be officially divided. Your real estate agent can guide you on the process if you decide to break up your property.
5. Work with an Experienced Real Estate Agent
The right real estate agent is invaluable to homeowners, especially when you have a unique property like a country home. Ideally, you can find an agent that specializes or has experience in selling rural properties and can effectively market your home.
Sell Your Country Home with Clever
Rural property can be a dream come true to the right buyer. The key is knowing where to find this niche audience and how to best appeal to their needs.
Working with the right agent helps to remove the guesswork from the process, and Clever can help. Our Partner Agents are top-rated, full-service real estate agents who are experts in their local markets and have experience in unique real estate, such as selling country homes. Your agent can not only help you find the right audience to market to but can also simply the home selling experience at large.
As an added bonus, our Partner Agents can save you money in the process by working for a discounted listing commission of just 1%. You get to keep more of your profit in your pocket and benefit from their valuable expertise throughout the transaction.
Connect with Clever today for a no-obligation consultation and let us connect you to an agent that can help you sell your country home and save thousands of dollars in the process.
Related Articles
You May Also Like