The lifeblood of a real estate agent's business is access to quality leads that result in sales and good reviews. This can easily suck up time and money for agents trying to market themselves. But what if there were a way to get leads and not have to pay until closing? There is!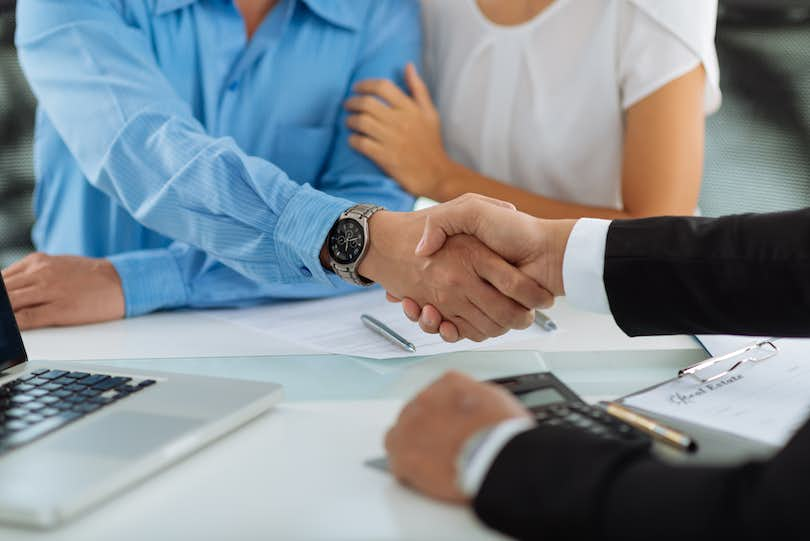 Real estate agents know that a steady flow of leads is critical for the growth of their business. Depending upon your marketing strategy and business goals, acquiring a steady supply of leads is an ongoing battle. And it can be quite time-consuming.
When you're in real estate, you can never be sure if you are going to close a sale or not. The added expense of paying upfront for leads, or doing your own advertising, can really take a bite out of your income. Yet you need a consistent way to find buyers and sellers to keep your business going.
Here are your options:
Build an Online Presence
Traditionally, building brand awareness in your community requires you to create and maintain relationships with local homeowners in order to establish a positive reputation as a trusted agent. But these days, you also need to have an online presence to generate leads through requests for consultations or other advice.
Many agents build their own websites and create their own social media ads which take time, money, and perhaps even the need to learn a new skill set. Other agents might spend thousands per month in fees for lead generation companies to supply them with leads and help them build their online presence.
Promotional activities to build an online presence can include anything from hiring a copywriter and photographer to help you build and maintain a website. A web designer and digital marketer can also create a professional online presence and get your brand out into the internet.
If you are a DIYer, learning these skills yourself can take hours of your time away from nurturing the leads you already have and negotiating sales.
What If You Could Get Leads and Only Pay at Closing?
You can. By partnering with Clever and becoming a Partner Agent, for free. Clever Partner Agents agree to a flat listing fee. Instead of spending thousands on upfront marketing, you discount your commission upon closing in exchange for a steady flow of new business.
Want a steady stream of high-quality real estate leads?
Become a Clever Partner Agent and pay no upfront fees.
How Does Clever's Commission Structure Work?
Clever's Partner Agents work for a 1.5% listing fee ($3,000 minimum).
What Is a Clever Partner Agent?
Clever Partner Agents receive high visibility taking our referrals while generating a constant stream of new business. Becoming a Clever Partner Agent means committing to the success of the buyers and sellers that Clever provides you. After all, you only get paid when their deals close.
As long as you keep getting great reviews from the referrals we send you, we will keep sending you more business allowing you to expand your brand in your local market.
Clever is looking for top-rated agents who want to grow their business and save money and time on advertising and marketing.
What Kind of Agents Become Clever Partner Agents?
Professional full-time agents with over five years of experience
Great reviews from past sellers
Extensive local market knowledge
Great negotiators that help their clients win
Agents that love technology that makes them more efficient
Clever Partner Agents have excellent reputations and are the top in their local market. By becoming a Clever Partner Agent today, you will have the opportunity to spend more time on what you are skilled at, and less time and money promoting yourself.
Are you ready to join over 3,000 agents who are growing their brand by partnering with Clever? Clever is 100% free to join — you'll never pay an upfront fee for a lead. Find out if you qualify as a Clever Partner Agent. Just give us some details, and a team member will contact you within 24 hours. It's a win-win!
Related Articles
You May Also Like