You spend a lot of time and effort searching for the perfect home, and you're elated when it goes under contract. If you decide to back out, you probably have a good reason for doing so. It might not be easy, but there are ways to back out of a mortgage contract legally. Here's how.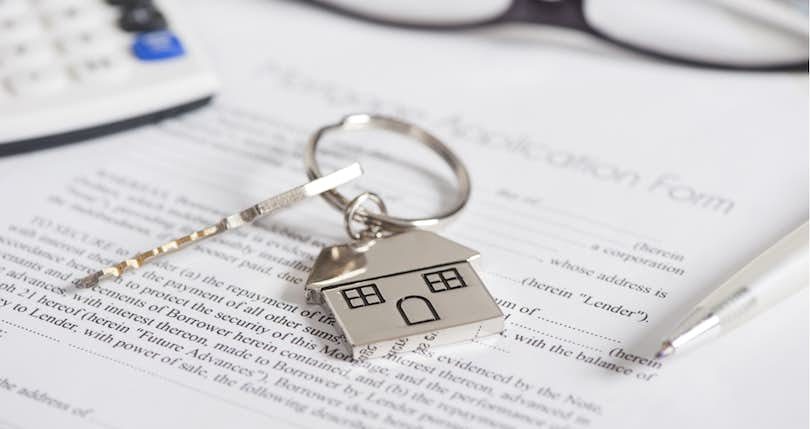 When you purchase a home, you'll have numerous closing documents awaiting your signature. One of these documents is your mortgage contract, which is issued by your lender and contains the terms of your home loan. By signing the contract, you're agreeing to pay the mortgage according to the loan's terms.
To be clear, a mortgage isn't the money used to purchase the home, but rather an interest in the home itself. In a mortgage, the homeowner will give up their right to the property if they default on their payments.
You've made it as far as closing on the home, but at the last minute, you want to back out. The good news is that federal law allows the buyer to cancel the mortgage contract via a three business day right of rescission period.
Here's how you can take advantage of it:
Review the Right of Rescission Document
In the stack of documents you receive at closing, you should have a Right of Rescission document. All buyers of the property will need to sign and date the document and give it to your lender within 72 hours after closing, excluding weekends and holidays.
Take the Document to Your Lender Within the Time Frame
When you take the document to your lender within the specified time frame, your lender must cancel the mortgage immediately. You don't have to worry about the lender renegotiating terms or otherwise trying to salvage the loan.
Ask for a Copy of the Mortgage Release
Many lenders will record mortgages immediately upon closing. If your mortgage has already been recorded, the mortgage release ensures the loan is no longer on the home's title.
When you cancel the mortgage, ask the lender for a copy of the mortgage release for your records.
Verify You've Been Released from the Mortgage
When you leave your lender's office, head to your local registry of deeds to validate the mortgage rescission. There shouldn't be anything holding up the process of being released from your mortgage, but it's still a good idea to verify.
Don't get stuck with a home you regret buying.
A Partner Agent will make sure you only close on a home you love.
Be Prepared to Start the Process Over
Getting a mortgage can be a long, complicated process and shouldn't be backed out of without careful consideration. If you do decide not to proceed with the home sale, remember that you'll be starting the mortgage process from the start if you decide to purchase a different home.
When you applied for your initial mortgage, it resulted in a hard inquiry into your credit. If you apply for a new mortgage, your credit score may be different, which could result in different loan terms.
Also, you may end up losing your earnest money if you back out of the contract without proper cause. Buyer's remorse doesn't qualify as a valid reason. However, if a seller fails to properly disclose information about the home or otherwise misrepresented the property, you may be able to recoup your earnest money and get out of the mortgage contract.
Get Expert Guidance from a Clever Partner Agent
Before you decide to cancel your mortgage contract, it's best to consult with your real estate agent on what the process looks like and any repercussions you might face.
Working with a Clever Partner Agent gives you access to some of the industry's top-rated real estate agents that have experienced in unique transactions, such as backing out of a mortgage agreement. Your agent can provide guidance and insight on how to move forward with a legal cancellation and help you set realistic expectations for the process.
And since the seller typically pays the buyer agent's commission, you're essentially getting their expertise for free.
Reach out today to connect with a Partner Agent in your area that can create a better overall home buying experience.