Building a tiny home is all the rage with homeowners looking to downsize and live a minimalist lifestyle. Since this venture differs from a normal home, it's expected to cost less. Discovering what the true cost of a tiny home is when building on a foundation and how to handle the planning stages are important for any future homeowner.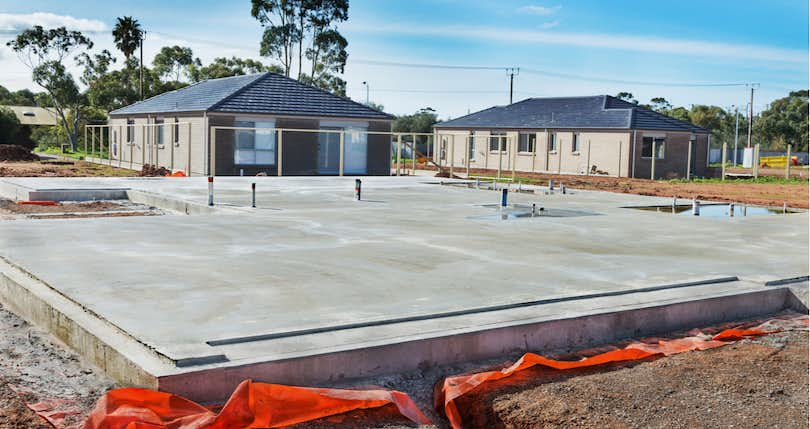 Building a tiny house on a foundation sounds appealing, if you're looking for something cute, with plenty of charm, and to save money. Who could object to something small?
The American Tiny House Association started to promote tiny houses as an alternative to what is bigger and seen on the market. It's helpful to know this option exists, but it's not an automatic yes just because it's small. Cost is another important factor to consider, driving up the rate, depending on what your needs are.
Regardless, tiny houses are growing in popularity so much, that the International Residential Code in 2018 changed to include these small abodes in their guidelines. If you're already planning on building a tiny home, it's important to understand the costs so you're not met with sticker shock later on.
If you're ready to begin, learn more, and see what information you should come armed with before you meet with a real estate agent to discuss your future tiny home.
Considering building a tiny home?
Learn all about the process with an expert Clever Partner Agent.
Determine Zoning Rules in Your New Area
Before committing to a certain state, county, or even city, it's important to know the zoning laws within the area. Consider going to the jurisdiction where you'd like to build your tiny home and find their zoning codes. It's not uncommon for certain cities to have a minimum square footage rule to abide by, which could change the prospect of having a tiny house.
If you're still unsure about the zoning rules, contact a real estate agent. They can offer you advice on what they know about the laws in their area. If what's required by the city goes beyond your idea of a tiny home, you'll know sooner rather than later, and can avoid building. This saves effort, and the realtor might even have suggestions for different areas where the code allows for the tiny home you're envisioning.
Figure Out What You Can't Live Without
There are certain things impossible to live without for some folks. Maybe it's a recliner, a round table, or storage space for a mini library. If you're aiming to move into a tiny house, you must give up some of your belongings just so you can have space to move around in.
One positive effect of this is how your furniture can go toward building your new home. Anything you get rid of, you can sell, and turn a profit on, depending on how old it is. This is helpful when trying to gain extra funding for your new tiny home, while downsizing your lifestyle at the same time.
All hope isn't lost, though. It's a matter of finding items in your home that can double for more than one thing. Some examples include stairs that feature storage underneath them, a sofa that turns into a bed, or dining table and chairs that can get compressed when not in use.
If you have a goal of keeping your home as tiny as because of cost reasons, understand that it just takes a little creativity to find new ways to store your items. Then you have better chances of achieving the design you're looking for.
Factor In What Most Tiny Houses Cost and What You'll Spend
There's a tiny home for everyone, regardless of what your budget is. Depending on how much space you'd like, it's possible to build a tiny home from anywhere between $500 to $12,000.
Consider what types of materials you plan on using. Are they upcycled or brand new? How big does the home need to be to accommodate your needs?
If it's just you or one other person, and you plan on using recycled materials, you can keep the costs lower than what most folks would spend on a tiny home. But if you'd rather choose brand new or have a bigger budget to work with, it's possible to use the newest materials to ensure a safe tiny home you're building on your foundation.
Know How to Make Your Tiny House Appealing to Zoning
If tiny homes are something that zoning officials in your area are not familiar with, it's important to take additional steps to show them the logistics of your home. Make sure you show how serious you are and what you have planned for the home.
Avoid hand drawn plans, since many officials assume you don't understand the importance of a clear plan or proper zoning procedures. Make several copies so you, the builder, and the zoning official have one, and keep everything in compliance and within the correct scale. Doing the required research and approaching your zoning department in this way can help you in avoiding problems with your future tiny home.
You determine the overall cost of building a tiny home on a foundation, and what your needs are. It can be as cheap or costly as you envision, although there are certain things you can do to reduce the overall cost.
Clever Partner Agents are available to help buyers with questions they might have about building a tiny home on a foundation. Because they have experience and knowledge within the field, they can advise you on the likelihood of your tiny home succeeding with the zoning department, or even offer suggestions for other areas to build a tiny home on.