When do I need a residential electrical inspection? | What does an electrical inspection include? | Who do I call for an electrical inspection? | How much do electrical repairs cost? | Can I DIY electrical work to save money?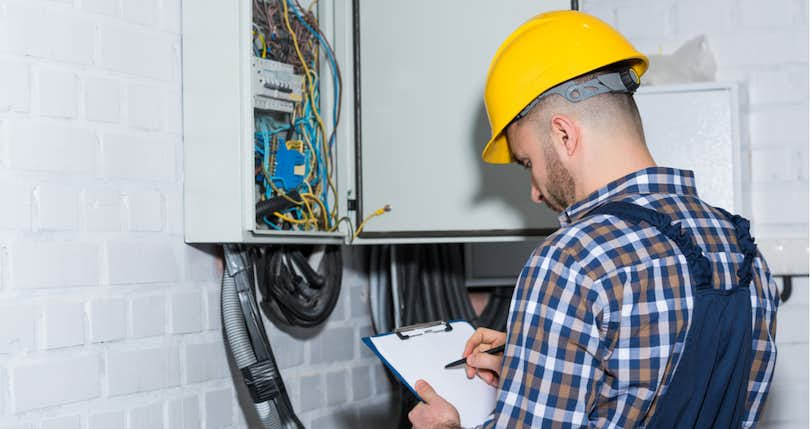 Residential electrical inspections cost $125-250 on average in The United States.[1] The price is typically dependent on the size of the home being inspected and the type of electrical wiring it has.
Although electricians generally charge hourly rates, they usually charge a flat fee for a home electrical inspection.
When do I need a residential electrical inspection?
The Electrical Safety Foundation International recommends an electrical system inspection:
When purchasing a home that was previously owned
If your home is more than 40 years old
If your home has undergone a major renovation
If you've added new major appliances within the last 10 years
Homes built before 1960 may not have the electrical capacity to handle modern appliances. Additionally, older wires may corrode, presenting a fire hazard. An electrician will likely recommend rewiring older homes, replacing the electrical panel, outlets, switches, and fixtures.
A savvy realtor can help you determine whether a home you're interested in will need an electrical inspection.
>> 🔎 Searching for a realtor? Connect with top local real estate agents today!
💡 Didn't my general home inspector just check my electrical systems?

When buying a property, your home inspector will do a visual inspection of some electrical system elements, including:
The electrical panel
The circuit breakers
All permanent lighting fixtures
All major appliances
A home inspector will also test to make sure the home's circuits and outlets are safely grounded.

An electrical inspector leverages expert knowledge to examine the electrical system at a deeper level, offering a more thorough and focused analysis. They will be able to make recommendations on potential fixes and improvements to ensure the safety and reliability of your electrical system.
What does an electrical inspection include?
Electrical inspectors operate under the National Electrical Code (NEC). The NEC defines the standards and requirements for electrical installations within The United States to ensure safety and protection from electrical fires and shock injuries. The NEC is revised every three years to leverage the latest safety findings.
When you schedule a home electrical inspection, your inspector will examine:
Your electrical meter box
The condition of wiring and cables
Your electrical panel
Your circuit breakers
All outlets, receptacles, and ground fault circuit interrupters (GFCIs)
Your grounding system
All smoke detectors
All lighting installations
Following the survey, your inspector will provide a report with a detailed list of electrical repairs that need immediate attention as well as suggestions for safety upgrades.
If required, a licensed electrical inspector can provide official documentation on the health of the electrical system for insurance companies and mortgage lenders. In the context of a home sale, this would only be necessary if the general home inspector found something troubling in their inspection that warranted further examination before lenders or insurers would back the sale.
Who do I call for an electrical inspection?
Licensed electricians and electrical contractors can perform electrical inspections. Different states have varying requirements and processes for licensing.
Those entering the electrical trade are considered "apprentices." An apprentice needs a number of work hours alongside a professional to qualify to test for the "journeyman" title. Journeymen must then train with a "master" electrician before they can test to achieve that title.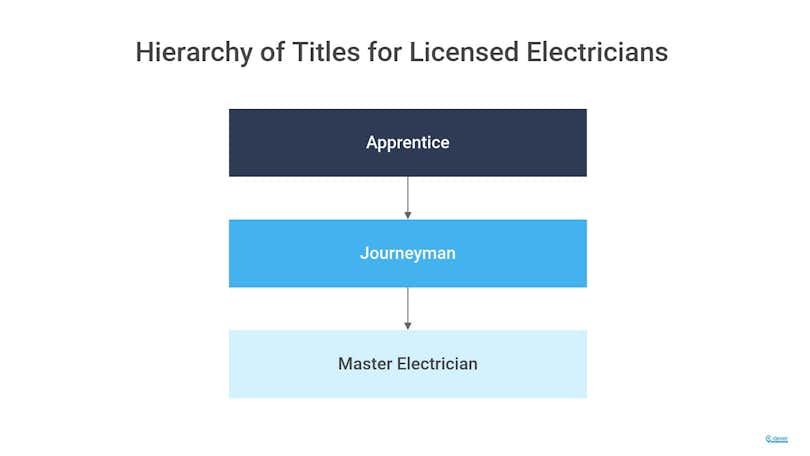 Generally, journeymen charge less for their services than masters. An electrician with the master title has more experience in the field, comparably.
All electrician licensing tests are based on the National Electric Code. They are required in addition to state and local minimums for on-the-job experience.
How do I find a reputable electrician?
When hiring an electrician to conduct a home electrical inspection, be sure you're hiring a licensed professional. Ask about their insurance coverage in the event of injury or property damage.
If you are having your electrical system inspected when buying a home, your real estate agent and general home inspector should be able to provide referrals to reliable professionals with whom they've worked in the past.
Neighbors and friends are also good resources for referrals, as are online review sites and the Better Business Bureau.
How much do electrical repairs cost?
Electricians typically charge $40-100 per hour. Big jobs, like rewiring an entire home, may take up to a week. Smaller jobs, like rewiring a single room, may take one or two days.
A common repair nowadays involves replacing aluminum wire with copper wire. Homes built before 1960 generally used aluminum wire, which tends to heat up very quickly, causing a fire hazard.
Copper wire is more durable than aluminum. It costs $6-10 per square foot to install, including materials and labor.
When replacing aluminum wire with copper, you'll also need a new circuit breaker, outlets, and switches. The overall cost of the job will vary depending on how easily the electrician can access the old wiring and install the new.
Homes built in the 1940s and earlier usually have a type of wiring known as knob-and-tube. This style of wiring is dangerous because it lacks grounding, which can cause electrical shocks. Also, it was not designed to handle the electrical load demanded by modern appliances.
Replacing knob-and-tube with copper wiring costs $6-10 per square foot, including materials and labor. You'll also need to update the circuit panel and replace all outlets, switches, and wiring for lighting fixtures at the same time. If your home still has its original fixtures, you'll likely want to update those as well, the cost of which is additional.
If you've recently remodeled your home and added a heavier electrical load, you may need to upgrade your electrical panel, which costs $500-4,000.
Outlets, switches, and sockets can be added to a home for convenience. This service usually costs $150-200.
Updating electrical breakers runs $100-600 and can enhance safety and energy efficiency.
Electricians charge $150-700 to change out lighting fixtures, including recessed lighting installation.
Can I DIY electrical work to save money?
While some aspects of home wiring can be DIY because they don't involve costly or specialized tools, it's not generally recommended unless you have some electrical knowledge and experience.
Major electrical work like upgrading a panel or rewiring an entire home may involve pulling a permit. This can be beyond the scope of the average DIYer, as you'll need to submit a detailed diagram outlining your plans, illustrate you can complete the work safely, and pass an inspection once the job is complete.
Because of the complexity and safety ramifications, it's best to leave electrical work to the pros.
You May Also Like