You can complete the cash purchase of a house in as little as two weeks. Read on to find out how you can keep the process moving if you have the cash required for it.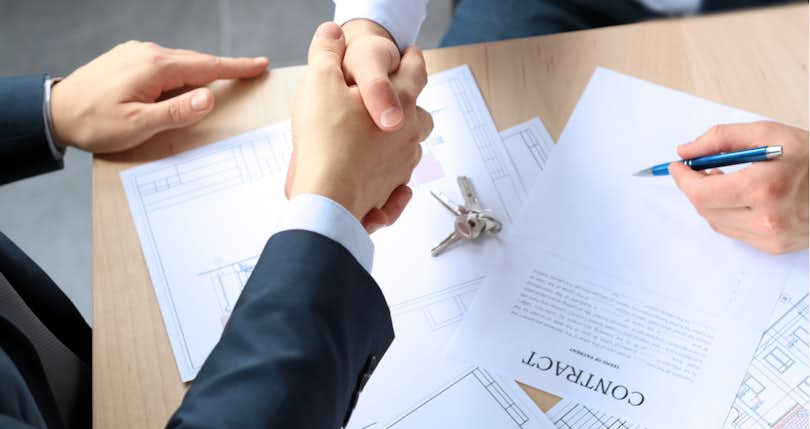 Having the cash required to buy a house is a big advantage for home buyers. You can bypass dealing with lenders and everything that comes with applying for a mortgage, which can save you a lot of time.
When you connect with a local real estate agent, the buying process goes even smoother. They can walk you through the process and save you money along the way.
Let's take a look at how you can buy a house with cash and how long the process takes.
Steps to Buying a House with Cash
An all-cash deal is generally much simpler than buying a house with a mortgage. By keeping the lender out of it, you can skip things like the appraisal and having to wait for the loan to be approved. This makes buying a house with cash a lot quicker than other means.
The first step involved in buying a house with cash is the same as it would be in any other purchase: putting in an offer. If the seller accepts your offer, then both parties sign the purchase and sale agreement contract. This officially kickstarts the sale of the property.
Next, the seller will need to verify that you have the money that you need to buy the house. Sellers need to make sure of this themselves since a bank or private lender is not involved in the process. So you will have to provide proof of funds and an earnest money deposit to confirm your interest in the house.
At this point, you will want to hire a title company and escrow company. The title company will verify the boundaries of the property and make sure that there are no liens against it. It will also be responsible for recording the change in ownership of the house once the deal is completed. The escrow company will hold your money and dispense is to the rightful parties during closing.
If the house passes the inspections that you've included in the contract, then it's time to sign the closing documents. But before you do that, you should do one final walkthrough of the house. This is to make sure that it is in good condition and that everything that's included in the sale is still on the property.
Amount of Time to Close on a House with Cash
You can complete the purchase of a house with cash quickly given the right circumstances. Once the seller verifies your proof of funds, then there are only a couple of major steps to complete before you can close the deal.
The first step is inspections. It's important that buyers include inspections in the contract. The inspection itself will take only a few hours. But getting the final report can take as long as a week.
Once the inspections are complete, it's time to talk to your attorney to draw up the documents required to close the sale. This is also the stage at which you will hire an escrow company to handle the allocation of funds. If everything goes to plan, this step will take another week.
All in all, it's possible to complete a cash purchase in as little as two weeks. If you need a mortgage, on the other hand, it will take at least 30 days to close the deal.
Make sure your cash purchase goes smoothly.
A local Clever Partner Agent will make sure all your bases are covered.
Advantages of Buying a House With Cash
It's clear that buying a house with cash is a lot quicker. Since you don't need to get a lender involved, it's also a less complicated process. Here are some of the other advantages of buying a house with cash.
Being Preferred by Sellers
Sellers prefer cash buyers because they don't have to worry about the deal falling through due to problems with financing. So they tend to prefer cash buyers over the other ones. This can provide you a much-needed edge in a seller's market.
Save on Closing Costs
There is a whole slew of closing costs that come up when you buy a house with a mortgage. That includes things like origination fees, discount points, and appraisal fees. You can avoid all of those expenses when buying a house with cash.
Tap into Your Equity
When you apply for loans like a home equity loan or home equity line of credit (HELOC), the amount that you qualify for depends on the amount of equity you have in your house. So if you've recently bought a house with a mortgage, you will qualify for a relatively small amount.
You will qualify for a much larger loan when you buy a house with cash since your equity in the property is high. Cash buyers can get a home equity loan as high as 80% of the value of their house right after the purchase.
It's clear that there are advantages to buying a house with cash. Hiring a buyer's agent can help you expedite the process of closing the deal. Your agent will interact with all the parties involved in the sale and provide all the required documentation.
Clever Partner Agents can help you buy your dream house for cash and make sure that the process goes smoothly. Connect with Clever to find a Partner Agent in your city who can guide you on closing a house with cash.
Related Articles
You May Also Like