You don't want to take a chance on your safety, especially when it comes to moving to a new neighborhood. Online tools, like Trulia's crime data, help users check crime rates in a specific area. But how accurate is their information, and does it paint a realistic picture of a neighborhood's safety?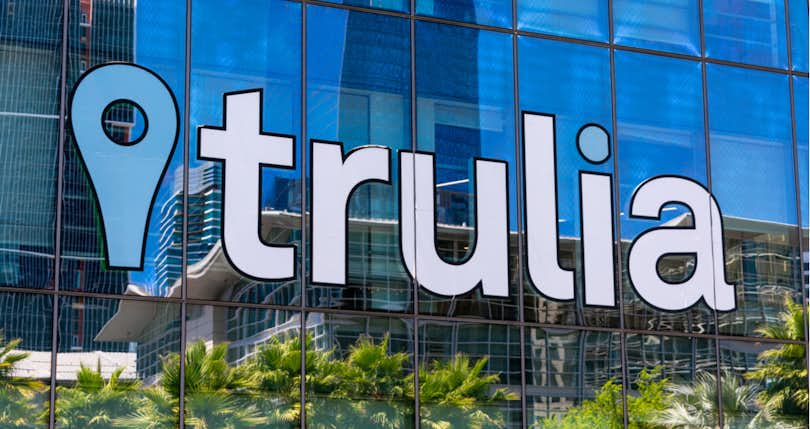 It's your biggest investment, where you raise your family, where you sleep at night, and where you keep your most treasured personal belongings. It's no wonder that most home buyers — 58%, according to the National Association of Realtors' 2018 Profile of Home Buyers and Sellers — list neighborhood quality as a major factor in deciding where to purchase their new home.
But how exactly do you go about determining if your new neighborhood is one where you can take an evening stroll or a place where your next-door neighbors will be featured players, shirt optional, on Cops? Your neighborhood affects everything from your quality of life to your home's resale value.
Interactive crime maps, like those provided by Trulia, are a popular tool in estimating an area's safety, but how accurate are they? While tools like Trulia are a great way to start building your knowledge base of a neighborhood, always work with a local agent who can give you the scoop on an area.
Here's everything you need to know about Trulia's crime map.
Background
Trulia is a real estate search and advertising website that allows buyers and renters to search for available homes across the country.
In 2011, the company launched an interactive crime data feature which allows users to create a map of reported criminal activity in specific neighborhoods or metropolitan areas, and compare crime incidents between two neighborhoods or regions. Trulia utilizes a color-coded system on its maps to indicate crime risk.
Where does Trulia obtain its data?
Trulia gathers data from third party sources, primarily CrimeReports and SpotCrime, two online mapping companies that obtain crime incident information directly from partnering law enforcement agencies.
How accurate are the maps?
A 2012 Department of Justice-funded evaluation of crime mapping companies reviewed seven online mapping services, including CrimeReports and SpotCrime, for their analysis capabilities, data acquisition, validation methods, and accuracy. The study concluded that, in terms of displaying crime incidents by location, the companies are providing accurate data to Trulia.
Worried about a neighborhood's safety?
A local Clever Partner Agent can give you the truth about each area.
But…
While crime mapping systems are accurate in displaying raw data of reported crime incidents in a given area during a specific time period, most lack the nuanced details necessary to paint a true picture of a neighborhood's safety.
For example, the crime rate in a densely populated area may appear high because more people equals a higher number of reported crimes. However, when considering the number of reported crimes per capita, a less populated area may actually have a higher overall crime rate.
Maps are one piece of the much larger crime analysis puzzle that reviews multiple data points to develop trends and patterns of crime in an area over a period of several years.
Rather than relying solely on their reports, utilize Trulia's crime map as one of multiple tools to make a decision on the safest neighborhood to purchase your new house, and pair it with these other suggested resources:
LexisNexis Community Crime Map: like Trulia, this service displays crime information from participating law enforcement agencies on an interactive map. It also provides a data grid of incidents that is sortable by various filters, a breakdown of the time of day crimes were reported, and a detailed profile of the participating law enforcement agencies and the type of data they are providing. The website even offers handy tutorials on interpreting crime data.
National Sex Offender Public Website: This U.S. government website links public state, territorial, and tribal sex offender registries from across the country. It allows users to locate registered sex offenders, either at the city, zip code, or individual address level, who are residing, working, or attending school in a specific neighborhood.
The local law enforcement agency: For the most accurate data, go straight to the source. The area police department may be able to provide you with crime maps, and many have crime analysts on staff who could offer insight on crime trends in a given area.
Other tips to determine if your neighborhood is safe:
Observe the neighborhood at different times of the day (and night) to get a sense of its overall vibe. Are children playing outside during the day, and is the overall atmosphere pleasant and welcoming, or are there obvious signs of criminal activity and unsafe behavior?
Connect with other people in the neighborhood. Sometimes the best insight comes from people who already live there. If knocking on a potential new neighbor's door is too awkward, find out if there's a neighborhood watch group, or visit local community events.
Finally, an experienced realtor will have experience with and insight on neighborhood characteristics, like which areas are great for families, or which neighborhoods might be displaying troubling trends, like rapid decreases in home value, that could be tied to an increase in crime.
If you're ready to find a great house in a safe neighborhood, start with Clever. Clever is an online referral service that connects buyers and sellers with experienced, full-service real estate agents across the country. As top performers in their local markets, Clever Partner Agents have the skills to navigate you through pricing, negotiation, and legal considerations to get an optimal outcome for their clients.
Related Articles
You May Also Like