Going over homeowners and landlord insurance options is often the last thing you want to be doing after investing in real estate property. However, in the event of your property being damaged or a tenant injuring themselves, having the right insurance coverage can save you money, time, and stress.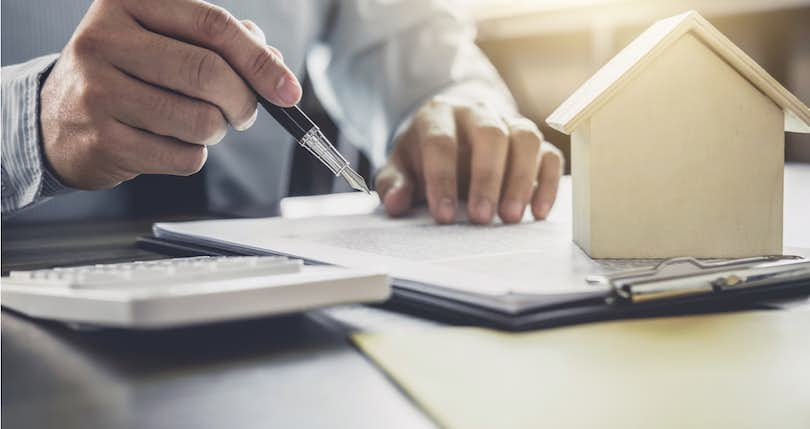 Are you thinking of turning your house into a full-service or part-time rental property? Before you get started, you need to consider what type of insurance is most appropriate for your renting plans. Here's what you need to know about using homeowners and landlord insurance to protect your rental property.
Breaking Down Homeowners Insurance
What is Homeowners Insurance?
Homeowners insurance is a conventional insurance product that provides coverage against a range of structural damages, property damages, and liability events.
What Does Homeowners Insurance Cover?
The amount of protection offered by your homeowner's insurance policy depends on your coverage level. Your coverage level, designated by a HO letter-number combination, determines your limits and exclusions for claim events. We've listed the basic coverage extensions for homeowners insurance:
Dwelling protection for the structural integrity of your home and any attached structures.
Damaged or destroyed personal property, such as furniture, electronic devices, and clothing.
Liability protection for injuries in your home and on your property.
» MORE: Common misconceptions about homeowners insurance
Homeowners Insurance for Renters
Homeowners insurance is targeted towards owner-occupied, single-family properties. However, if you only intend to rent your home for short periods of time, you can include a supplemental rental option in your homeowner's insurance policy. Homeowners coverage at and above HO-3 will usually include restricted protection for single-occasion or short-term renting. Remember, if you plan on renting your property on an ongoing basis, you will have to contact your insurance provider to request landlord insurance.
Breaking Down Landlord Insurance
What is Landlord Insurance?
Landlord insurance is a packaged insurance product that allows landlords to cover themselves against the increased risk of renting out a home. Just like homeowners insurance, there are various coverage levels you can select when choosing a landlord insurance policy.
What Does Landlord Insurance Cover?
The three tiers of landlord insurance, specified as DP-1, DP-2, and DP-3, provide varying degrees of structural, contents, and liability coverage on your home. The most expensive landlord insurance product, DP-3, has broader coverage and higher claim limits. We've listed two of the main coverage divergences between landlord and homeowners insurance:
Personal property coverage for a rental home only extends to items, devices, and equipment that service the interior and exterior condition of the rental home. Tenant belongings are not insured, and tenants should hold renter's insurance for their personal property.
Liability coverage only applies for incidents that occur inside the confines of the rental home.
Is Landlord Insurance More Expensive?
Unfortunately, real estate investors should expect to pay up to 20% more for landlord insurance coverage than for a comparative homeowners insurance policy. With the average price for homeowners insurance hovering at $822 per year, landlords should be prepared to pay an annual insurance premium of $986.
The increased cost for landlord insurance is derived from the heightened risk born by the landlord and insurance provider. We've listed three modifiers that affect the level of risk exposure in a rental home:
The location of your rental home.
Whether you are renting your home to long-term or short-term renters.
If you are renting during periods of high-risk weather or high-risk tenant activity.
Insurers also regard renting as an increased risk because tenants do not have the same incentives to properly maintain building condition. Renters are also less likely to report minor damage and will have limited experience with the property's water, heating, and appliance systems.
Still Confused? Get in Touch with a Local Agent!
If you're thinking of investing in real estate and want to know more about your insurance options, consider contacting an experienced Clever Partner Agent who specializes in investment properties. Real estate agents can provide helpful advice and support on every aspect of the real estate investing process. With an agent in your corner, you can streamline your investing approach to property hunting, analyzing deals, securing financing, and evaluating insurance options.