Selling a home brings several expenses that can come as an unpleasant surprise for first-time sellers wrapping up a sale. Here, we'll go over four of the largest home selling costs and how you can prepare for them.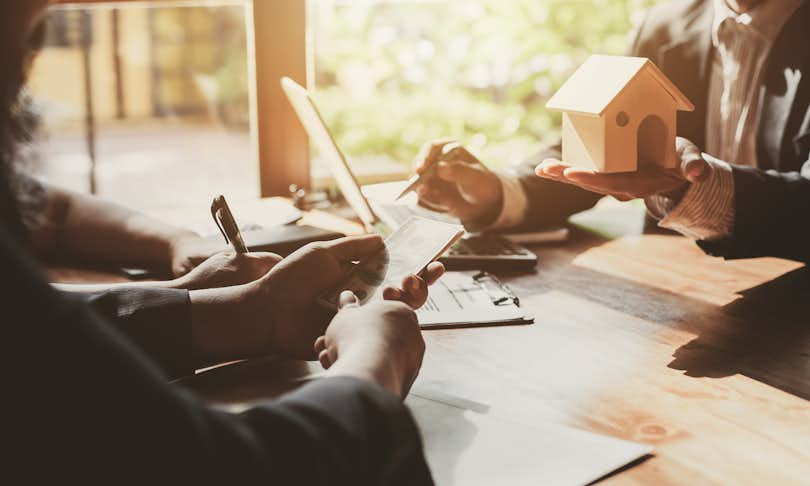 Selling a home isn't cheap. Between realtor commission fees, staging expenses, closing costs, and repairs and renovations, it's easy to run up a pretty hefty bill.
To make things worse, the costs associated with selling aren't very transparent — especially for first-time home sellers. Unless they properly prepare themselves, inexperienced sellers can easily end up owing far more than they planned.
In this guide, we're going to go over lesser-known selling costs, so you can plan ahead and save yourself from some unpleasant surprises after you sign the dotted line and hand over your keys.
Real Estate Commission
When planning for the cost of commission fees, some sellers make a fatal mistake: they only account for their agent's commission fees. However, home sellers typically pay for both their agent and the buyer's agent, putting them on the hook for twice as much as they expected.
So, how much will you need to pay as a seller?
The average real estate agent charges 3% in commission fees, so you'll need to hand over a total of 6% of your home's selling price when all is said and done. For a $300,000 home, you're looking at close to $20,000 in commission fees.
However, if you want to save some cash, there are a few options.
You can list your home For Sale By Owner (FSBO) or pay for a flat fee MLS listing to avoid paying for a listing agent. Unfortunately, this means handling the transaction without professional help. Many sellers find navigating the entire process alone difficult and stressful.
Alternatively, you can look for a flat-fee or discount realtor. In many cases, flat-fee and discount realtors offer a full-service experiment, but at a significantly lower price.
Closing Costs
When you finalize your sale you'll also be responsible for 1-3% of your home's sale price in closing costs. During a real estate transaction, there are multiple steps and professionals who ensure the sale is legitimate. Closing costs cover any expenses that accrue from these steps.
Closing costs for sellers typically include:
Transfer taxes
Title search
Buyer's title insurance
Mortgage prepayment penalties
Outstanding amounts owed on the property
Attorney or settlement fees
Of these, transfer taxes are the most likely to put a major dent in your wallet — it's not unusual for tax rates to be over 1%.
Every state and county sets their own tax rates, so you'll need to check your local laws to get a better idea of what you should budget for. Some states, like South Dakota, charge only 0.1%, while others, like New Hampshire, charge as much as 1.5%.
While that may not seem like so much, an extra $7,500 expense at the end of a $500,000 home sale is not a pleasant surprise at all.
Other closing costs will generally be less, but they still add up. A title search will typically run you $200-$500, for example, title insurance will be around $1,000, and an attorney can easily cost a couple thousand dollars.
Repairs and Renovations
If you want to sell your home fast, you'll likely need to touch it up before it hits the market. Whether it's a major renovation like a kitchen remodel or a small repair like replacing old lighting fixtures, repairs and renovations are a part of almost every home sale.
If you don't want to spend money on repairs, you can list your home "as is". However, doing so will likely lose you more money in potential profits than you'd save on repairs.
While there's not much you can do to reduce the costs of repairs, you can start planning ahead and budgeting properly to lessen their financial impact.
Home Staging
When buyers walk into a home, they need to imagine themselves living in it. Staging uses interior design techniques that allow buyers to picture living in your home. This creates a connection between buyers and your home and leads to higher offers.
Although it's a great investment, hiring a staging company can be pricey. On average, a home staging company costs $1,068, but larger homes or more luxurious staging projects can easily reach $3,000 or more.
If you want to save some money, you can stage your house on your own. While you likely won't achieve the same design quality that an experienced interior designer would, you can make an impact simply by putting away personal or polarizing belongings, cleaning up clutter, and designating a clear purpose for every room in the house.
In the end, selling a house can be expensive. There are some costs you can minimize, and others you can't. With careful preparation and by doing your homework, you can avoid being taken by surprise when you finalize your sale.
Related links