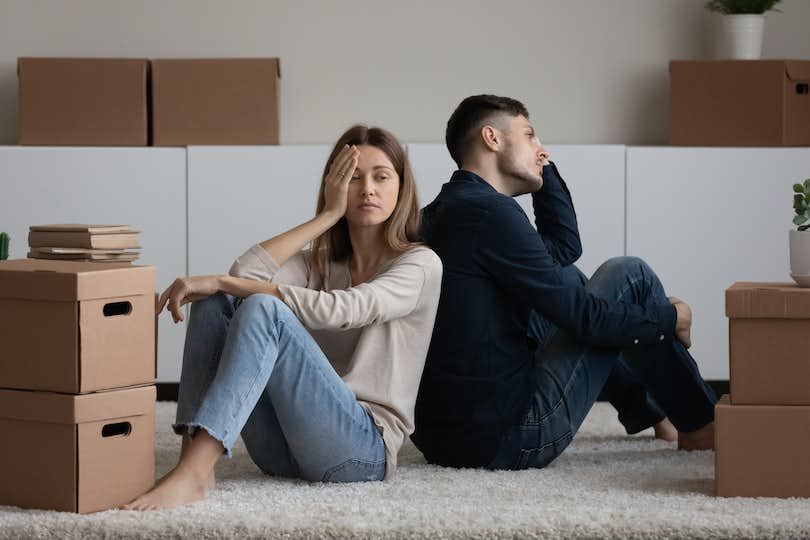 Millennials have been called the "snowflake generation" by people who think young adults are more fragile and less resilient than in the past. A new study of 1,000 home buyers conducted by Real Estate Witch may give more ammunition to those who roll their eyes at millennial sensitivity. A majority of millennials (51%) have been reduced to tears during the home-search process.
Crying about finding a home may seem extreme, but millennials encounter real barriers to homeownership. High borrowing costs, record inflation, limited savings, and debt all make it difficult for the average millennial to afford buying a home and achieve the American Dream.
High interest rates cause frustration as mortgage costs increase
For millennial home buyers, the ability to buy a home at a low mortgage rate now seems unrealistic.
At the start of 2022, the fixed rate for a 30-year mortgage was 3.2%. Since then, mortgage rates have more than doubled, and today's millennial buyers can expect a mortgage rate close to 7%.
It's no surprise, then, that nearly half of millennials (47%) say high interest rates are their most significant barrier to homeownership, according to Real Estate Witch.
The cost of borrowing has increased so dramatically because the Federal Reserve raised interest rates throughout 2022 to curb inflation and plans to continue the rate hikes in 2023.
As rising interest rates priced some millennials out of the market entirely, others accepted higher mortgage rates than they planned. In fact, the most common regret among millennial homeowners is that their interest rate is too high (22%), according to the study.
Nearly two-thirds of millennial homeowners (63%) are so unhappy with their mortgage rate that they plan to refinance when interest rates decline.
Inflation has surged, making home-buying more expensive
In addition to higher mortgage rates, persistent inflation has made home buying more expensive and taken its toll on millennials.
Nearly all millennials (92%) say the current level of inflation has affected their home-buying plans, according to Real Estate Witch.
Like other goods and services, inflation causes home prices to rise, too. Therefore, inflation simultaneously makes borrowing for a mortgage more expensive and keeps home prices at record highs.
Millennials are especially susceptible to this double whammy of high mortgage rates and high home prices because, unlike older generations, most don't already own real estate.
Without money from a previous home sale, surveyed millennials worry that inflation will reduce their purchasing power and hinder their ability to pay for home repairs and unexpected costs of homeownership.
» MORE: 13 Ways Millennial Homeowners Can Save Money Every Month
Millennials' limited savings lead to down payment woes
After entering the workforce during a recession, millennials have long struggled to match the net worth and savings of older generations. Millennials' savings have shrunk even more in the past year, making it more difficult to afford a down payment on a home.
As costs rose, millennials' savings fell. More than half of millennials (54%) have less than $10,000 in savings, 10% have less than $1,000 saved, and 20% have no savings whatsoever, according to Real Estate Witch.
Lacking cash is always tough, but it's especially brutal when it's time to buy a home. Financial planners recommend putting down 20% on a home. With the median home price costing $455,000, a standard down payment would be $91,000 – far more than most millennials can afford.
Millennials may be working themselves to the bone to catch up. According to the study, 38% of millennials are working a second job or side hustle to save for a down payment.
Debt has millennials concerned about qualifying for a mortgage
Not having much money makes home-buying difficult enough, and many millennials grapple with the additional challenge of substantial non-mortgage debt.
Eighty percent of millennials who plan to close on a home in the next year have non-mortgage debt, according to the study. Nearly half (46%) are $10,000 or more in debt, and 19% owe $50,000 or more.
Credit card debt, student debt, and medical debt are among the primary reasons more than 1 in 3 surveyed millennials (37%) worry about qualifying for a mortgage.
Most generations have student debt, but it's primarily associated with millennials. In fact, the study found that millennials (63%) are about twice as likely as boomers (34%) to say $10,000 in student loan forgiveness would significantly impact their home-buying experience.
Home-buying challenges make millennials think they'll never achieve the American Dream
For all the struggles, frustrations, and tears, most millennials (77%) surveyed consider buying a home part of the American Dream.
That said, millennials' home-buying challenges have soured their belief that the American Dream is achievable. More than 1 in 3 millennials (37%) don't think buying a home is attainable for the average American, according to Real Estate Witch.
With more economic challenges on the horizon in 2023, millennials searching for a home are likely to shed more tears.
Related Articles