If you're thinking of selling your Southern California home, chances are you've come across First Team Real Estate, a top brokerage in the area. However, it's important for home sellers to do their due diligence before making a final decision. Check out our in-depth guide to First Team Real Estate.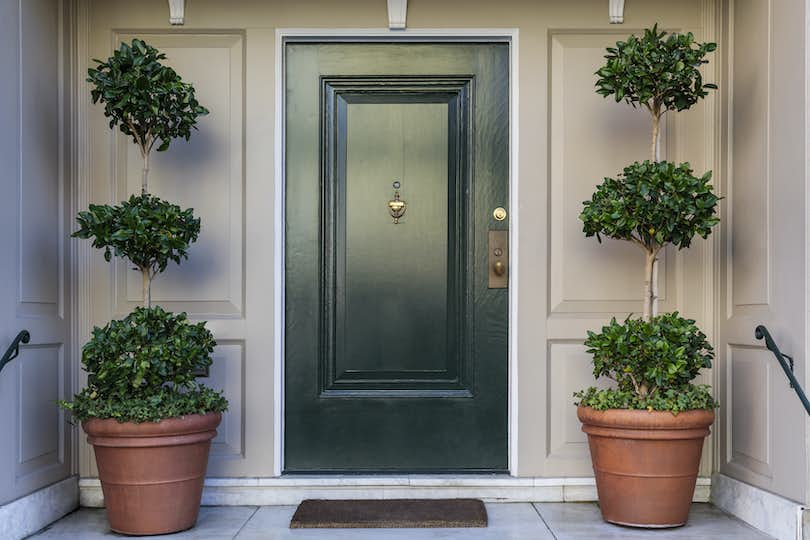 First Team Real Estate is a premier real estate brokerage in Southern California with a 98% customer satisfaction rating. As a full-service brokerage, First Team agents work to provide sellers with everything they need for a fast and profitable home sale.
However, they're not the only high-quality agents in Southern California.
Working with an experienced real estate agent is the best way to ensure that you get the most out of your home sale, no matter your priorities. Your home sale deserves the best so do your research and find the agent who meets all your needs.
> Get in touch to interview top-rated agents near you.
If you are selling your SoCal home and are considering working with First Team Real Estate, we've got you covered. Here's everything you need to know about First Team Real Estate including the pros and cons, its history, reviews, and whether it's the right option for you and your home sale.
What is First Team Real Estate?
Founded in 1976 with a small team of just five agents, First Team Real Estate now has 38 offices with over 2,200 agents. They have expanded by consistently completing a large volume of sales and providing excellent service.
A full-service real estate brokerage in the Southern California region, the brokerage has experience with all types of properties. As of September 2019, the properties the company currently has listed range from $169,000-$16,500,000.
This brokerage is unique in that it offers many services that a traditional real estate brokerage wouldn't. Through partnerships with multiple companies, First Team Real Estate offers services that encompass nearly every aspect of a real estate transaction including mortgage lending, 1031 exchanges, relocation, discounted rates for the military, and property management.
What services does First Team Real Estate offer?
First Team Real Estate offers all the services of a traditional real estate brokerage to help aid sellers with every aspect of their home sale. Sellers who choose to work with First Team Real Estate should expect the following services:
Free Property Report and Home Valuation: This information will help you understand more information about your home and what you can list it for, based on its value.
Top-Notch MLS Listings: A listing with a detailed and accurate description of your home and professionally staged photos on the MLS.
Home Showings: Your agent will coordinate showing times with you and get interested buyers in to see your home.
Communication and Advice: There should be an open line of communication between you and your agent, they should keep you updated and address your concerns.
Help During Closing: Closing your sale can be overwhelming, your agent should be there to help walk you through it and be on top of any necessary documents.
How much does First Team Real Estate charge?
Sellers should expect to pay the full, standard realtor commission rate of 6% (3% to the listing agent and 3% to the buyer's agent). However, as with all realtor commissions, First Team Real Estate's rates aren't set in stone; sellers can negotiate realtor commission fees.
Negotiating realtor commission fees down takes some effort on the part of the seller, as they are working against a top negotiator. Typically, sellers will need to figure out what services that will need from their agent and which ones they would like to forego for a lower rate. There's no guarantee that you'll be able to negotiate significantly lower rates, so don't expect massive savings.
A major factor to consider when successfully negotiating realtor commission is the state of the market. If your home is in a hot market with tons of willing buyers and few available houses, your agent will have to do less to find a buyer, incentivizing them to accept a lower rate.
Selling in SoCal? Research your options!
List with top real estate agents near you and save thousands.
Pros of First Team Real Estate
Extensive Market Knowledge: First Team Real Estate specializes in the Southern California region and has a long reputation of successful sales; they are a top tier brokerage many consider when selling a home.
Full-Array of Services: This brokerage is full-service, so sellers can expect support during every aspect of their home sale.
Home Valuation: First Team Real Estate allows sellers to input their information and get a full property report and home valuation. This information can enable sellers to price their homes more competitively.
Cons of First Team Real Estate
Limited Service: As a Southern California brokerage, sellers who wish to move outside of the area must work with an agent from another brokerage when purchasing their next home.
No Discounted Rates: Though it's possible to negotiate rates down, there are other more budget-friendly options for sellers who want to save on realtor commission fees.
First Team Real Estate Reviews
As of September 2019, First Team Real Estate has an A- rating on the Better Business Bureau and a 4-star rating on Yelp (19 reviews).
Work With a Top-Performing Agent and Save
Experienced agents are invaluable assets to any home sale, they work hard to get homes sold quickly and for a large profit. Their extensive knowledge of the real estate market and experience allows them to get the job done.
However, you don't have to pay an arm and a leg for these agents. It's possible for sellers to save big on commissions without forgoing the great service of top, local agents.
Clever matches home sellers with talented agents with a proven track record of successful home sales and satisfied clients. Clever Partner Agents are always among the top 5% of performers in their region and represent the biggest and most well-respected names in the real estate industry (think Keller Williams, Century 21, and RE/MAX).
These top agents partner with Clever and work for reduced rates because we provide them with clients who need them. They can get your home sold for a low flat-fee of $3,000 or 1.5% of your home's sale price if it sells for $350,000 or more.
In short, Clever is a seller's best tool when it comes to finding the agent who will help you get the most out of your home sale.
Connect with Clever and interview top-tier agents near you!