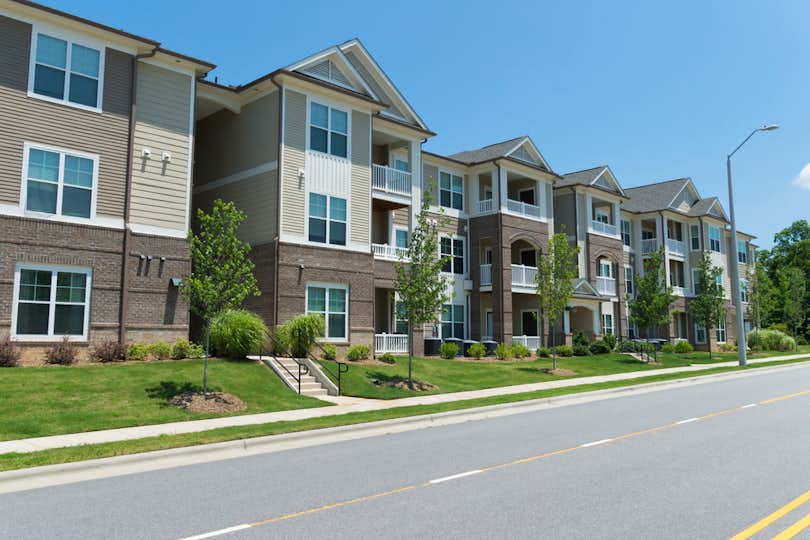 Real estate investing is no doubt one of the best ways to make money in 2020. However, just buying a property and renting it out does not guarantee that you will be able to make money with real estate. The key to success is buying an investment property with the potential for a high return in one of the top locations for real estate investments. But how do you find and buy such money-making rental properties? It's easy – just follow the 7 steps outlined below, and you'll be on your way to making money with real estate in 2020.
Step #1: Invest in a Top Location for Rental Properties
If you've spent any time in the real estate business, you must have heard a million times that location location location are the three most important factors in any real estate deal. As much as this sounds like a cliché, it is the absolute truth. Not all housing markets are created equal when it comes to investing in a rental property. Depending on your preferred rental strategy – long-term (traditional) or short-term (Airbnb) rental properties – you need to find one of the best places to buy an investment property.
If you want to become a traditional landlord, you should look for markets with strong economic performance, positive population growth, and a high proportion of renters vs. homeowners. Moreover, the best places for investing in a long-term rental property are usually those with a moderate price to rent ratio as they offer a balance between rental demand and return on investment. According to data from Mashvisor, a real estate data analytics company, some of the most profitable locations for this rental strategy in 2020 will be:
Pittsburgh, PA with average cash on cash return of 3.4%
Cathedral City, CA with average cash on cash return of 3.2%
Detroit, MI with average cash on cash return of 2.9%
Baltimore, MD with average cash on cash return of 2.9%
Cincinnati, OH with average cash on cash return of 2.5%
Alternatively, if you aspire to be an Airbnb host and make money from vacation rental homes, you need to search for a place which attracts a lot of tourists and business travelers and where non-owner occupied short-term rentals are legal and unrestricted. Based on Mashvisor's Airbnb data analysis, the best places for buying an Airbnb investment property in 2020 include:
Huntington, VT with average cash on cash return of 8.3%
Tuscaloosa, AL with average cash on cash return of 7.7%
Gatlinburg, TN with average cash on cash return of 7.5%
Hutchinson, KS with average cash on cash return of 7.1%
Springfield, MS with average cash on cash return of 7.0%
When choosing the ideal location for buying your rental property, don't limit yourself to the local housing market, especially if you live in an overpriced city like New York, San Francisco, or Boston. It is crucially important to find a location within your budget. As a newcomer to real estate, the last thing you want is to default on your mortgage payments. Furthermore, out of state real estate investing is a viable and frequently very profitable option even for beginner real estate investors. Another thing to keep in mind is to not look at major cities only just because of the large number of renters and tourists there. Most of the time, such markets are not only overvalued but also oversaturated with rental properties and as a result offer low occupancy rates and sub-optimal return. Indeed, some of the best places for investing in Airbnb rentals in the past few years have been small markets such as Joshua Tree, CA and Gatlinburg, TN.
Step #2: Study Your Selected Market in Detail
Once you have chosen a location for your rental property purchase – whether close to home or out of state – it's time to conduct diligent real estate market analysis. You should check out different real estate websites, talk to established local investors, and make use of real estate investment tools to learn as much as possible about the rental market. This will help you estimate what occupancy rate, rental income, and return on investment to expect. Moreover, it will help you find out the most profitable property type for your preferred rental strategy and the optimal number of bedrooms.
Conducting comparative market analysis (CMA) is an indispensable part of this process. This is a method used by agents as well as investors for establishing the current market value of properties similar to the ones that you are considering buying. For this purpose, you will need to identify a few real estate comparables which sold in the past couple of months to know what the fair market value is. Making sure that you don't overpay for your rental property is one of the most important factors for increasing profitability and making money from real estate.
Step #3: Use Different Sources for Your Property Search
The next step in the process of finding and buying a profitable rental property is the property search. You should use both online sources (MLS and off market listings websites) and other traditional methods (agents, networking, "For Sale" signs, etc.) to identify investment properties for sale within your price range. You should also consider foreclosures, short sales, and bank-owned homes as these sell for a fraction of their fair market value. Buying cheap real estate in a decent condition is one of the most straightforward ways to push up your return. To find such properties, check out the websites of major national and small local banks, county offices, auction announcements in the local newspapers, and websites for online auctions. However, keep in mind that you will probably need to pay all in cash if you decide to invest in a foreclosed home.
Regardless of what property type you decide to go for, checking out various sources is important. Each source will offer a unique variety of properties.
Step #4: Analyze Carefully a Few Properties
After you have been able to identify a few properties which meet your initial criteria, you need to perform investment property analysis on them. Using rental comps from the area, you should estimate the expected rental income as well as the occupancy rate for your preferred rental strategy. This will help you assure a positive cash flow and a high return on investment. As a beginner real estate investor, don't make the common mistake of settling for a breaking-even or even negative cash flow property hoping that your luck with turn soon. The only way to make money in real estate is to buy a property which promises positive cash flow right away.
In terms of return, some of the most important metrics which you should look at include the capitalization rate (cap rate) and cash on cash return (CoC return). Remember that a good cap rate is within the range of 8-12%. Meanwhile, the good cash on cash return depends on your financing method – cash or mortgage – and other factors.
Step #5: Put Your Finances in Order
Before you are ready to buy your investment property, you need to choose the best financing method for your particular situation. Rarely investors are able to pay fully in cash, so the majority of them resort to conventional mortgages. Keep in mind that you will need to put a minimum down payment of 20% when buying a rental property. Moreover, it is highly recommended to get pre-approved for a mortgage before you start putting offers on homes for sale. This will make you look like a serious and reliable buyer in the eyes of sellers and give you advantage, which is particularly important in hot seller's markets.
You can explore other financing options such as FHA loans, private money lenders, and hard money loans too. Whatever form of financing you choose, make sure that it is affordable based on your savings and income.
Step #6: Hire a Real Estate Agent
Many first-time investors assume that they can handle a real estate deal on their own. The truth of the matter is that working with a real estate agent gives investors some important benefits. First of all, agents have access to MLS listings, so they will help you expand your property search. In addition, they are master negotiators and will assure that you get the best possible price for your rental property. Not to mention the fact that they will help you with all the legalities of buying a real estate property which you might be unfamiliar with.
Step #7: Use Professional Property Management
Once you have bought your investment property and fixed it up if needed, it's time to start renting it out. Being a landlord or an Airbnb host might turn out to be much harder than you've ever imagined. You should not despair. Many investors resort to hiring a property manager to deal with all the tasks of owning an income property. Despite the monthly fees, professional rental property managers are able to increase your return by optimizing the rental process. Moreover, they facilitate out of state real estate investing and turn rental properties into a source of passive income.
If you want to make 2020 a profitable one, it's time to buy a rental property. Now you know where to start and what to do in order to land a money-making investment property.
Related links