Read FastExpert reviews | Is FastExpert worth it? | What is FastExpert? | Is FastExpert legit? | How it works | FastExpert fees | Pros and cons | Top alternatives | FastExpert for agents

✍️ Editor's take: FastExpert has a large network of real estate agents, but a glitchy website, poor quality control, and no built-in savings make alternative services better options.
FastExpert is a free online real estate agent directory and agent matching service. If you sign up for the agent matching service, FastExpert will shoot you a list of 6-7 agents in your area within about 24 hours, with the first few arriving immediately.
Per the name, the service is "fast" — but we're not so sure about the "expert" part. FastExpert does next to no quality control and it doesn't really personalize its matches.
You'll have to vet agents yourself, which will end up costing you time and effort.
Unlike some of its top competitors, FastExpert also doesn't offer any additional benefits, like commission savings for sellers or cash back for buyers.
Clever Real Estate, for example, offers the same no-cost agent matching service with more quality control and built-in savings.
Sellers with Clever can list with a top local agent for just $3,000 or 1.5% vs. the typical 2.5-3% rate you'll get through FastExpert. Eligible buyers get cash back after closing.
» MORE: Find the perfect agent and save thousands with Clever
Clever and its mystery shoppers spent nearly 1,500 hours researching real estate agent matching services to deliver the best reviews in the industry. Our reviews are continuously updated to ensure you have the latest information to inform your decisions.
Read on to learn how FastExpert compares to the competition — or skip ahead to read FastExpert reviews from real customers and our mystery shoppers.
Should you use FastExpert to find a realtor?
👍 What we like about FastExpert:
You can find plenty of agents quickly.
👎 Where FastExpert misses the mark:
Agents can pay to increase their visibility on FastExpert.
Agent matches were sometimes disappointing.
You may get bombarded with calls from agents.
Website is buggy and difficult to navigate.
Incomplete agent profiles make it hard to compare agents.
You won't get any savings or discounts.
If you need a real estate agent and want a no-cost agent matching service to help you find one, there are better options than FastExpert.
We tested out FastExpert and, though the service was quick and easy, the value fell short of what many of its competitors offer.
FastExpert comes with many downsides and risks. It allows agents to pay for more referrals, for example, which means it's often not matching you with the best agent for the job, but the highest bidder.
Plus, any agent can sign up and FastExpert doesn't provide you with much info about their qualifications. That means you have to invest additional time and effort to vet them yourself.
Unlike some competitors, FastExpert doesn't offer any cost-savings for sellers or buyers. That's a big drawback relative to other brands that let you work with the same agents and save you thousands on commission.
Bottom line: Is FastExpert worth it?
We don't think FastExpert is worth your time. Several alternatives offer better quality, customer support, and built-in savings.
We'd normally say there's no harm in giving any agent matching service a try since they're all free and come with zero obligations. But with FastExpert there is some risk.
Numerous customers have complained that, after signing up, they were inundated with calls from agents for months, even after they'd found an agent or stopped working with FastExpert.
Save yourself some time, hassle, and money. Stick to other agent matching services that offer better value and results.
👋 Get a better agent AND bigger savings
Why pay more in commission fees for less service? Clever offers you bigger savings without sacrificing the service you expect from a traditional realtor.
With Clever:
 ✅ You'll only pay 1.5% to list your home
 ✅ You'll work with a full-service realtor from a top broker
 ✅ It's free, with zero obligation — you can walk away at any time
Saving on realtor fees doesn't have to mean sacrificing service. Find a top local agent today!
What is FastExpert.com?
FastExpert is an online platform with a range of real estate-related services. While FastExpert can help you find a real estate agent, it doesn't come with any discounts or built-in savings.
Find out which real estate brokers have the lowest commission.
FastExpert's main services include:
A real estate agent matching service that connects buyers and sellers with local agents.
A real estate agent directory, which buyers and sellers can use to find and compare agents on their own.
A listing portal that buyers and sellers can use to find info on local properties currently for sale.
All of these services are free to use and come with zero obligations.
FastExpert also has a directory of loan officers, handymen, cleaners, and interior designers. However, this service is in beta mode. Each time we tried it, we got irrelevant results.
In our review, we're going to focus on FastExpert's free agent matching service.
FastExpert's agent matching service
With FastExpert's agent matching service, you sign up online and fill out a short questionnaire about your real estate needs. FastExpert instantly spits out a list of local realtors from national and regional brokerages who can help you sell or buy a home.
A FastExpert representative follows up with a few more "Expert Matched" recommendations, but we didn't find them to be any better or more personalized than the initial automated results.
In effect, the service is just a fast way to get some names and contact info of agents — but you'll still have to vet the agents yourself.
There's no real quality control or other benefits, like cost-savings, so FastExpert provides limited value. And there are some risks.
If you're looking for a local agent, we recommend you check out some top alternatives instead.
Is FastExpert.com legitimate?
Yes, FastExpert is a legitimate company and licensed real estate brokerage in California. All agent matching services must have an active brokerage license in at least one state to legally collect referral fees from real estate agents, which is how they make money.
FastExpert is also accredited by the Better Business Bureau, where it is rated A+.
FastExpert, at a glance
Average rating
N/A - insufficient data
BBB rating
A+
Year founded
2014
Network size
45,000
FastExpert has appeared on the Inc. 5000 list three times, where it's been recognized as one of the United States' fastest growing companies.
While FastExpert is a legitimate and licensed company, you should be aware of some major red flags and misleading claims it makes.
🚩 Where are all the FastExpert reviews?
Almost no FastExpert reviews from customers exist online outside of those showcased on its website. This is weird since the company claims to have helped connect over 400,000 buyers and sellers with agents. You'd think at least a few of them would have left a review!
We're not entirely sure what's going on, but it's a big red flag. It means there's no way to verify if real customers have been happy with the service.
Most other agent matching services have hundreds of customer reviews online. Why gamble on FastExpert when you can use another company that has plenty of reviews to show it's legit?
🚩 Agents can pay for more visibility
FastExpert lets agents pay to increase their visibility and receive more customer leads. This is a big problem and it's something most legit agent matching services don't do.
Your priority should be finding an agent who best fits your needs, not one who has paid FastExpert to get to the top of its rankings.
For this reason, don't assume that the agent who appears at the top of your FastExpert results is actually the best. They may just be paying to be a "Featured" agent.
🚩 Misleading claims about agent quality
FastExpert claims its partner agents are "top producers" and the "most qualified in their region." Many of them are — but the truth is the company allows any agent to join its network.
Many other agent matching services have performance requirements that agents must meet, such as a minimum number of years of experience or a certain number of homes sold in the past year. But not FastExpert.
So, if you request agents through FastExpert, make sure to verify the realtors they match you with are actually top performers — not just mediocre agents who happen to be available.
🚩 Customers complain about spammy outreach from agents
FastExpert customers sometimes complain about receiving an overwhelming amount of phone calls, texts, and emails from the agents they are matched with. While it's normal at most agent matching services for your matched agents to try to contact you, at FastExpert the volume seems excessive.
Because FastExpert matches you with a lot more agents than most other companies, you'll potentially be fielding calls from over a dozen agents at once. Plus, in our experience, the agents can be pretty relentless. Our mystery shoppers continued to get calls and emails from FastExpert partner agents for over a month.
How does FastExpert work?
You sign up by entering some basic information about your sale or purchase on FastExpert's website.
FastExpert instantly generates a list of 2-3 agents who work in your area, which you can access via email or your customer dashboard.
A FastExpert rep calls you within minutes to ask additional questions so they can prepare a supposedly more-curated list of 2-4 additional agents.
FastExpert then emails you this second "Expert Matched" list, usually within 24 hours of your conversation with the rep.
Agents will try to contact you immediately, or you can message them yourself through the FastExpert dashboard or via phone or email.
You can set up interviews and compare your options, then choose the one you want to work with.
If you don't like your matches, you can request more matches through your customer dashboard, or you are free to walk away at any time.
If you find an agent you like, you'll sign an agreement with them and manage the process directly with your agent from that point onward.
» MORE: Learn how FastExpert works for agents
🔎 Where is FastExpert's agent matching service?
Our research shows that most FastExpert customers find the company's agent matching service by clicking on one of its ads on Google or Facebook. But oddly, if you're trying to navigate to the service via FastExpert's website, it's difficult to find.
To find the service, click on the pages titled Home Selling Tips and Home Buying Tips. Despite the names, these links are for FastExpert's agent matching offering.
How much does FastExpert cost?
FastExpert's agent matching service is free for home sellers and buyers. You don't have to pay anything to get matched with agents, and you have no obligation to work with any of the agents you find through the company's platform.
However, when you hire a FastExpert agent, standard commission fees still apply. This means that, if you're selling, you'll need to cover realtor fees for both your agent and the buyer's agent.
And since FastExpert, unlike other agent matching services, doesn't pre-negotiate discounted rates on your behalf, expect to pay your agent full price. Standard commission rates vary in different areas, but in most parts of the U.S., they add up to around 5-6% of the home's sale price.
In contrast, other agent matching services, like Clever, pre-negotiate a discounted rate with agents before matching you with them.
💰 Compare low commission agents and save thousands
Try our free, no-obligation agent-matching service! Clever will get proposals from the top agents in your area — and negotiate discounted 1.5% listing fees.
How does FastExpert make money?
FastExpert makes money by charging its partner agents fees for helping them find customers. When you work with a FastExpert agent, your realtor must pay the company a percentage of the commission they earn from your sale or purchase.
This referral fee is how all agent matching services make money.
FastExpert also has a premium membership option for realtors where realtors can pay an annual fee in exchange for more visibility and customer leads.
Why do agents work with companies like FastExpert?
Services like FastExpert are a low-cost, low-risk way for agents to grow their business.
Real estate agents work in an extremely competitive field. Customers have lots of real estate agents to pick from. Even top-selling realtors devote substantial time, energy, and money to marketing to help them attract new customers.
FastExpert introduces its partner agents to potential customers so that agents can spend less time and money on marketing.
Since agents don't have to pay FastExpert upfront — unless they choose a premium membership — it's much less risky than conventional advertising tactics like paying for a radio commercial or buying ads on Facebook.
As a result, agents are usually happy to pay agent matching services like FastExpert referral fees in exchange for more clients.
FastExpert reviews: Pros and cons
As we mentioned above, FastExpert has almost no customer reviews online despite claiming to have helped over 400,000 customers. The vast majority of the reviews about the company we found online are from real estate agents who are part of FastExpert's network.
These reviews have little value for customers since agents have different needs and expectations from an agent matching service than buyers and sellers do.
Our team of mystery shoppers tried FastExpert to figure out how well it works for real customers. Their FastExpert reviews largely came back negative, with complaints focused on the poor quality of the agent matches, the glitchiness of the website, and a lack of built-in savings.
Here's where our mystery shoppers thought the service did a good job and the many areas where it came up short.
👍/👎 Find multiple agents quickly
Whether you use FastExpert's real estate agent directory or its agent matching service, you'll usually be able to find multiple agents quickly.
FastExpert claims to have over 45,000 agents in its network, so its real estate agent directory will usually have multiple agents near you. You'll almost definitely have lots of options to choose from.
That's true of its agent matching service, too. When we used the agent matching service, we got matched with 2-3 agents instantly. Then, after a FastExpert representative contacted us, we were sent 2-4 more "Expert Matched" agents who were handpicked by the representative, usually within minutes.
In total, we got 5-7 agent matches, often within an hour of signing up.
Some customers appreciate having so many choices, and you may like being able to compare so many agents.
But there are drawbacks to getting a ton of matches right away. For one, FastExpert isn't unusual in matching you with agents quickly — almost every agent matching service will send you agent matches within 24 hours of signing up.
Second, with so many agent matches, you could end up getting inundated with emails and phone calls from agents.
LEARN: How FastExpert customers get bombarded with phone calls
👎 Agent matches aren't consistently good
FastExpert agent matches often miss the mark. You'll get an automated list of agents and a curated list of "Expert Matched" agents, but we couldn't discern any difference in quality between the two.
Sometimes FastExpert's computer-generated ones seemed like better fits than the handpicked ones, and sometimes it was the other way around.
We asked FastExpert representatives multiple times about the criteria they used for handpicked matches vs. computer-generated matches, but our questions were either ignored or we were given vague answers.
But what we do know is that FastExpert allows any and all licensed real estate agents to join its network, so quality varies a LOT between agents. This is especially so in small towns and rural areas where FastExpert may not have much coverage, so they'll match you with whoever is available.
Another problem that affects agent quality is that, as we mentioned, agents can pay to "upgrade" their FastExpert membership and become "Featured Agents." In exchange, FastExpert promises these agents more visibility and up to twice as many clients than agents who don't pay.
So, you don't know whether you're getting matched with an agent because they're any good or because they've paid to rank higher.
We also discovered that FastExpert awards agents "points" every time they log in and update or interact with their profile. The more points agents earn, the more referrals FastExpert sends to them.
Interacting with and updating a profile doesn't say anything about how good an agent is and these processes shouldn't factor into your agent matches.
👎 You'll get a ton of phone calls and emails
One of the downsides of getting paired with so many agents is that you'll end up fielding a lot of calls and emails. After you sign up for FastExpert's agent matching service, your contact details will be shared with all of the agents you're matched with.
While this is normal for an agent matching service, other services tend to stick with just 2-3 matches, whereas with FastExpert we got up to seven matches. That means you could find yourself inundated with phone calls and emails from more than half a dozen agents.
Indeed, one of the only customer reviews about FastExpert that we found complained about this problem:
We agree that getting so many emails and calls is a problem. And since every agent will have your contact information, unsubscribing from FastExpert will only end contact from FastExpert itself. You'll have to ask each individual agent to stop contacting you.
👎 Website is hard to navigate and glitchy
The FastExpert website is not user friendly. We frequently encountered broken links and pages that seemed out of date or incomplete.
For one, finding FastExpert's agent matching service is difficult.
LEARN: How to find FastExpert's agent matching service
But the problems don't end there. We found FastExpert's real estate agent directory, for example, to be buggy, with agents who we knew were part of the FastExpert network not appearing in search results even when we searched specifically for them.
And when we entered a zip code, the directory would often give us results for a completely different area.
Sometimes we were matched with agents whose profiles were incomplete or contained inaccurate information. For example, according to the profile for one of our matches, the agent has more than 40 years of experience but only one completed transaction.
Plus, while FastExpert has a directory for home professionals, like interior designers and cleaners, whenever we tried using it we were brought to a page of realtors in the area.
These issues make FastExpert difficult and frustrating to navigate, and could end up wasting your time. Most other agent matching services have a more user friendly interface that makes it easy to find and compare agents.
👎 Zero built-in savings
Another big drawback to FastExpert is that it offers zero built-in savings. There's no cost to request agents, but those agents will expect you to pay standard commission rates.
That usually totals 5-6%, with half going to the listing fee and the other half the buyer's agent commission.
If you want to save on realtor commission, your best bet is to use an agent matching service that pre-negotiates low rates for you, like Clever or Ideal Agent.
Clever offers a flat listing fee of just 1.5%. Even with that discount, you'll still get a local full-service real estate agent. In other words, you could get an even better agent with Clever than with FastExpert, while paying thousands of dollars less.
Here's how much you could save on the sale of a $400,000 home with Clever compared to FastExpert:
» SAVE: Sell with a top-rated local agent, save thousands on commission
Top FastExpert alternatives
1. Clever Real Estate

💰 Buyer Savings
Up to $500 cash back
⚡ Avg. Customer Rating
⭐⭐⭐⭐⭐
✍️ Editor's Take
✔️ Pros
❌ Cons
🏆 Reviews
Free, nationwide agent-matching service that partners with full-service local agents from conventional brokerages like Keller Williams, Century 21, and RE/MAX
Provides multiple agent matches so you can interview, compare marketing plans, and choose the best fit
Pre-negotiates low rates on your behalf — you get full service for 1.5% with a $3,000 minimum
If you buy with Clever, you may get up to $500 cash back if you qualify
You may not get matched with an agent from your preferred real estate brokerage.
Like other agent matching services, Clever may have fewer agents in rural areas.
Agents may not provide premium services like drone photography and professional home staging.
As of August 17, 2022, Clever has an average customer rating of 4.9 on Trustpilot, based on 1,710 reviews.
Like FastExpert, Clever is an agent matching service that operates nationwide and will pair you with multiple agents quickly.
But unlike FastExpert, Clever pre-negotiates discounted commission rates with top-rated realtors, so you can save thousands without sacrificing service.
When you sell with a Clever Partner Agent, you get full service for just a 1.5% listing fee.
If you buy with Clever, you could qualify for cash back.
Plus, with Clever you don't just get a first-class realtor. You also have the support of Clever's licensed Concierge Team, available seven days a week to help guide you through every step of the process until closing.
» NEXT: Learn more about Clever – and read reviews from real customers
2. HomeLight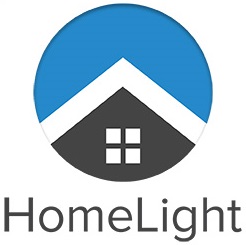 💲 Listing Fee
Standard rate (2.5-3%)
⚡ Avg. Customer Rating
⭐⭐⭐⭐⭐
✍️ Editor's Take
✔️ Pros
❌ Cons
🏆 Reviews
HomeLight is an excellent tool for finding a great local agent quickly. However, it offers zero built-in commission savings for sellers or buyers.
Get a list of local real estate agents in as little as two minutes
One of the largest agent networks in the industry makes it less challenging to find an agent who specializes in short sales and other non-traditional sales
Optional Trade-In program makes it easier to buy a new house if you need to sell your current one first
No built-in savings for home sellers or buyers
No minimum qualifications for partner agents, so quality may vary between locations
As of August 17, 2022, HomeLight has an average customer rating of 4.7 across 921 reviews on Google, Sitejabber, and the Better Business Bureau.
Like FastExpert, HomeLight has a large network of agents and can match you with multiple ones in your area instantly.
Also like FastExpert, HomeLight doesn't have strict qualification requirements for the agents in its network.
However, HomeLight gives customers tools that make it quick and easy to verify that your agent matches are really top sellers with experience in your area. Its online experience is much more user friendly and makes it easy to compare agents.
But unlike Clever, HomeLight offers zero built-in discounts or savings. If you sell with a HomeLight agent, you'll have to pay full price on commission, just like you would with FastExpert.
» MORE: Read the full HomeLight review (updated for 2022)
3. UpNest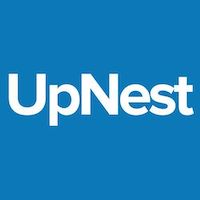 UpNest
⚡ Avg. Customer Rating
⭐⭐⭐⭐⭐
✍️ Editor's Take
✔️ Pros
❌ Cons
🏆 Reviews
UpNest has agents compete for your business, which often results in you getting a discounted rate. But savings aren't guaranteed and you will usually find a better rate with competitors like Clever.
Agents compete for customers, which often results in slightly discounted rates
Customer dashboard is easy to use and provides lots of each information about each agent
Savings are not guaranteed and are often only a little better than the national average
Agent quality and coverage varies, with smaller markets having fewer options than big cities
As of August 17, 2022, UpNest has an average customer rating of 4.6, based on 4,267 reviews across Better Business Bureau, Google, Facebook, and Shopper Approved.
UpNest, like FastExpert, will match you with multiple agents quickly. However, it has a much better customer dashboard that makes it easy to compare all of your agent matches.
The quality of the matches is also better with UpNest, with most agents being well aligned with your needs.
Additionally, UpNest has agents compete for your business, which in theory should help lower agents' commission fees.
However, we found that agents on UpNest offer listing fees that are around 2-2.5% — only slightly better than the nationwide average. That's also at least twice as much as what you will get from Clever.
4. Ideal Agent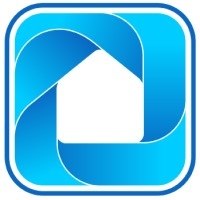 Ideal Agent
💲 Listing Fee
2% ($3k minimum fee)
⚡ Avg. Customer Rating
⭐⭐⭐⭐⭐
✍️ Editor's Take
✔️ Pros
❌ Cons
🏆 Reviews
Ideal Agent can match you with a local realtor who sells a lot of homes. But although it pre-negotiates discounted listing fees, you can save twice as much with competitors like Clever.
Agents in network must meet strict quality standards
Pre-negotiated listing fees of 2% (or $3k for homes under $150,000)
2% listing fee is less than the national average, but it's not the best rate out there
No built-in savings for buyers
Only matches you with a single agent
As of August 17, 2022, Ideal Agent has an average customer rating of 4.9, based on 4,343 reviews across Google and Trustpilot.
Ideal Agent is another agent matching network that generally performs better than FastExpert.
While Ideal Agent will only match you with one agent, it does a much better job than FastExpert of vetting that agent beforehand and ensuring they're a good fit for you. Its customer service is also much better at answering questions and addressing concerns.
Plus, Ideal Agent pre-negotiates a discounted listing fee of 2% with sellers' agents, which is lower than what you might get through FastExpert. However, that rate is still far short of what other services offer, like Clever.
» MORE: Read the full Ideal Agent review
👋 Next Steps: Talk to an expert!
If you're weighing your options for buying or selling a house, Clever can help!

Our fully-licensed concierge team is standing by to answer questions and provide free, objective advice on getting the best outcome with your sale or purchase.

Ready to get started?

Give us a call at 1-833-2-CLEVER or enter your info below. Our concierge team will be in touch shortly to help.

Remember, this service is 100% free and there's never any obligation.
How does FastExpert work for real estate agents?
FastExpert referral fees | Lead quality | Sign-up requirements | FastExpert reviews from realtors
FastExpert offers a way for agents to potentially increase their customer lead volume without spending money upfront.
While FastExpert has a membership tier that charges an annual fee, you can sign up for free as a standard member and only pay when you close on a deal. This referral model is less risky than paying for leads up front.
And since FastExpert leads may be higher quality, you'll spend less time leaving voicemails for low-intent customers and more time closing deals.
Do realtors pay to be on FastExpert.com?
FastExpert has two membership options: Standard and Featured.
| | Standard member | Featured member |
| --- | --- | --- |
| Referral fee | 25% | 25% |
| Membership fee | $0 | $649 per year |
| Dedicated support | ❌ | ❎ |
| Increased visibility | ❌ | ❎ |
Standard FastExpert memberships
There is no upfront cost or membership fee to become a standard agent. You just pay a 25% referral fee after you close on a deal. You have 10 days to pay this fee after a FastExpert lead completes a sale or purchase.
But beware: There is no time limit on referrals. You owe FastExpert a referral fee for any transaction you close with a FastExpert referral, no matter how long after that initial referral was made. Other agent matching services usually set a time limit of up to two years.
Also note that the FastExpert referral fee is based on a minimum commission of 2%. So even if you earn less than 2% on the transaction, you'll still have to pay a 25% referral fee on 2% of the sale price.
Featured FastExpert memberships
Featured members pay $649 per year on top of the 25% referral fee. In exchange for this fee, FastExpert promises to increase your visibility on its site and provide dedicated support.
FastExpert claims that this increased visibility often leads to Featured members getting twice as many leads as Standard members. They also guarantee that if you don't close a sale with a lead within the first year, then your second year's membership will be free.
However, beware that a number of agent reviews claimed that after they didn't close any deals during their first year, FastExpert still charged them for a second year's membership and that getting refunded was a hassle.
How good are FastExpert leads?
FastExpert claims it qualifies leads before sending them to agents, so in theory you'll waste less time on low-quality referrals that don't convert.
However, we found that leads are often not vetted. We frequently got agents that were sent to our mystery shoppers before they were ever contacted by a FastExpert representative.
And even when our mystery shoppers were vetted, the agents that were sent to us didn't always seem like a good match.
FastExpert will also send agent matches even if they fail to get the customer on the phone, which makes us question the quality of the leads they're sending to agents.
FastExpert registration requirements
FastExpert has no minimum agent requirements, so any realtor can become a partner agent.
However, FastExpert says it matches customers with agents who have the "most completed transactions" where the customer is buying or selling. Consequently, in areas with lots of FastExpert agents, less-experienced realtors may not get many referrals.
Even if you aren't likely to get many FastExpert leads through the agent matching service, you can still create a public profile in the company's agent directory.
This gives you another way to market your services to customers. The downside is that if a customer messages you through your FastExpert profile, you'll still owe a 25% referral fee if they close on a transaction.
FastExpert reviews from realtors
FastExpert has mostly positive reviews from real estate agents. However, we did notice that many agents left reviews before actually getting any leads, which we assume means that FastExpert is soliciting these reviews soon after agents sign up.
Plus, many of the reviews, especially from Shopper Approved, date from 2015 or earlier.
For those reasons, take FastExpert agent reviews you find online with a grain of salt. Many of them are based on little experience with the actual service or they are out of date.
What realtors like about FastExpert
Most positive FastExpert agent reviews mention that FastExpert provided a steady stream of quality leads, with many agents also noting the good service and support by the FastExpert staff.
This agent, for example, praises FastExpert for both being a great lead generator and offering excellent customer service:
Similarly, this agent felt that FastExpert did a good job of vetting leads and passing on customers who were more likely to close:
In our opinion, FastExpert sometimes does a good job of vetting leads. Our mystery shoppers usually got a phone call from a FastExpert representative to talk about their buying or selling plans.
However, we caution that this wasn't always our experience. We were matched with at least some agents before anyone at FastExpert bothered to verify how serious we were about buying or selling.
FastExpert complaints from real estate agents
Most FastExpert agent complaints have to do with poor customer service and billing problems.
This agent, for example, claims that FastExpert tried to accuse him of non-payment of a referral fee even when the listing hadn't closed:

The fact that the agent was deactivated based on what appears to be FastExpert's mistake is also concerning.
Likewise, this agent had a difficult time getting in touch with a representative:
When we mystery shopped FastExpert as a customer, we also sometimes had trouble getting a response from a representative. While some representatives were quick to reply to our messages, others never did.
These issues with customer service could be a problem if you have an issue with a client or you just need clarification about FastExpert's process.
Other complaints focused on billing issues for its premium membership. As we mentioned, FastExpert has a "Featured Member" status where you can pay an annual subscription in exchange for more visibility and more leads.
FastExpert promises that if you don't close any deals with a FastExpert lead in the first year, then your second year will be free. However, a couple agents complained about still being charged after they either cancelled their membership or after they didn't close any deals in the first year.
This agent, for example, claimed that her credit card was charged automatically even after she terminated her membership:
While this agent says FastExpert failed to live up to its guarantee that it wouldn't charge for a second year after the agent didn't close any deals in the first year:
It's possible you will get value out of becoming a "Featured Agent" with FastExpert. But beware that if it doesn't work out, you may have to fight to get FastExpert to live up to its guarantee about not charging you for year two.