Sites like Craigslist are full of scams. Learn how to spot potential red flags — and why working with a trusted real estate agent is the best way to avoid being taken advantage of.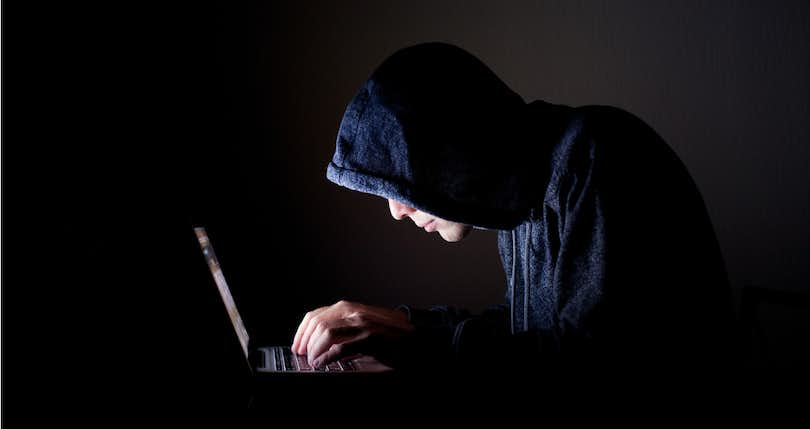 Picture this: you're browsing for homes online. At the moment, you're on Craigslist. You find the most beautiful home that ticks all of your boxes. It's in the perfect location. It has a nice yard. It's also right inside your ideal price range. It seems like it's all too good to be true!
And it very well could be! While Craigslist can be a great place to look for a place to live, it's also known for being a breeding ground for housing scams.
If you don't want to be a victim (and be out thousands of dollars with no place to live) then you need to know about the most common Craigslist housing scams. This way, you can protect yourself (and your wallet!) from harm.
What Is Craigslist?
You will likely be relieved to hear that Craigslist was indeed founded by a man called Craig. Like many tech startups, Craigslist originated in the San Francisco Bay area. In its original form, Craigslist was a small email "listserv."
This means that a small group of friends received updates and announcements via email. As its user base grew, Craigslist expanded into the website we all know and love (to hate?) today.
It's a place where you can buy, sell, or find out about just about anything: functions, classes, jobs, personals, and even discussion forums.
But today, we're only concerned with one thing: real estate Craigslist, a place where you can buy, sell, or rent property.
Craigslist Housing Scams Buyers Should Know About
The Craigslist housing section is one of the most popular on the site. Plenty of people use it successfully every day: real estate agents, roommates, renters, homeowners, and more.
However, recently scammers have all but taken over the Craigslist housing section. You need to be extra careful when using the site to avoid being defrauded.
What are the most common Craigslist housing scams?
Here are the most common scams you are likely to come across on the Craigslist housing section:
Fake Escrow Services
When you are buying something as expensive as a house, then you need to purchase it in person. If you simply wire off funds, you are immediately at risk of being scammed.
Case in point: the sheer amount of escrow scams on Craigslist. Usually, escrow could be a great way to protect yourself from online scams. Giving your money to a trusted third party until the deal goes through seems like a perfect idea.
And the scammers know this. So, it's never a good idea to use an escrow company that you can't meet with in person. While plenty of reputable companies do advertise there, it's best if you can run a short background via sites like Angieslist, the Better Business Bureau, and Google Reviews.
Fake Classifieds
In seller's markets, like New York and California, scammers have devised a sneaky way to fleece you of your hard earned cash. In fact, it's gotten so bad in New York that management at Craigslist is thinking about charging fees for the classifies in an attempt to ward off the fakes.
Because there are too many buyers and renters and not enough properties to go around, these scammers typically rely on bait and switch tactics to squeeze out as much money as they can before disappearing.
Fake Craigslist
For some reason, it's very easy to mistype "Craig." Scammers know this. So, many of them purchase URLS with common typos or variations of the website's name in order to trick you!
Sometimes, when you mistype Craigslist, you'll just end up on a dummy site that had no content, but sometimes, you'll end up on a phishing scam designed to steal your money. The fake websites look just like the real thing – and that's totally on purpose!
Remember, the actual URL of Craigslist looks like this: https://www.craigslist.org
But sometimes, the "www" can be replaced with the name of the city you are looking at listings in. Like Houston.craigslist.org or Boston.craigslist.org, for example.
Selling a Third Party House
Keep your eyes open for this one because it's practically everywhere. A really popular housing scam on Craigslist is for the scammer to post beautiful photos of a home that's really for sale. They'll put in the address and everything. But here's the catch: they don't actually own this home and have lifted all of the information from other, legitimate websites.
They'll then try to get the renter or buyer to wire funds over for the down payment. The reason that it's not available for showing is that the "owner is out of town." Sometimes, people love the house enough that they'll agree and then arrive on move-in day to find that someone else actually purchased the property through the proper channels.
The Classic "Nigerian Prince"
By now, most of us are familiar with the prince in Nigeria who has a large amount of money to send you! The only catch is that for customs in his country to release it to you, you need to pay a small fee. Of course, once you send this small fee, you are never going to see it (or the promised money).
We might laugh and roll our eyes at this now, but there are so many variations of this scam available now that you should never truly let you guard down while looking for a home on Craigslist.
How Can I Avoid These Craigslist Scams?
This is the best question that you can be asking yourself. In order to be a successful house hunter on Craigslist, there are a few things you should keep your eye out for to spot scams.
Listings That Don't Have Any Photos Are Often Scams
Everyone has a smartphone these days. And if they don't, they know someone who does. There's a relationship scam out there called "Catfishing." It's where you're talking online to someone who you think is someone else. Usually, they can keep up this scam because they won't video call with you.
It's the same thing with Craigslist listings. If there are no photos, be suspicious. While you are more than welcome to email the poster asking for photos of the home, you should be wary of any files that you have to download to open, as it could be a virus.
Don't Give Out Your Personal Information
Think about it: when you want to view a home from a site like Zillow, or one that your real estate agent finds for you, do you have to give out any of your personal information to see the house? No. You don't.
If a person on Craigslist asks for any of your personal information, like your driver's license, your credit card number, your social security number, etc. It's a scam. Plain and simple.
Even after you've seen the house in person, the seller shouldn't need any of those things. For example, even to pay rent or to give deposit, they don't need YOUR bank account information. You just need theirs to transfer the money.
You Get a Weird Vibe from the Posting or the Person
The biggest defense you have against online scams is your very own intuition.
Trust your gut. If anything about the listing on Craigslist makes you go, "hmmmmm" then you should listen to that feeling and move on to the next post. It could be a weird email address that seems like it's likely to be a throwaway.
It could be that when you actually do meet up with the person to have a look at the house that it doesn't seem like they actually own it.
If this is the case, move on. There will be other, safer options for purchasing a home.
If the Pricing Seems Too Good To Be True, It Probably Is
If you're browsing Craigslist and you see a beautiful home for pennies on the dollar with no money down, you should take a step back. The first thing you should do is run a reverse image search on Google to see if the photos were stolen.
If you don't find anything, you should still proceed with caution. Ask a lot of question, check references, and always meet in person if you can. If something seems to good to be true, then it's likely there is "something up" that's worth being investigated.
Hire a Real Estate Agent You Can Trust
The easiest way to avoid falling victim to housing scams on Craigslist is simply to partner with a real estate agent who you can trust. When you've been in the game as long as most professional agents have, it's very easy to sniff out a scam from miles away.
Clever has a nationwide network of highly experienced, full-service Partner Agents who can help guide you through the process from house hunting to closing, ensuring you not only get the best deal possible, but also that you avoid any potential snares along the way.
Get in touch with Clever today and get connected with a top-rated agent near you! You'll be able to sleep easier knowing that when you do find the home of your dreams, it will be a deal you can trust.
Related links